Why Did Lisa Rinna From 'RHOBH' Have Such a Strong Reaction to Seeing Kim Richards?
Controversy doesn't give the ladies of The Real Housewives of Beverly Hills a break. From "bunny gate" to "puppy gate" the women are constantly plagued with some pretty crazy issues.
So when Lisa Rinna encountered alum Kim Richards at Kyle Richards' Halloween party, things went a little south. The two had an explosive last season together, which ended with the un-gifting of an adorable blue bunny.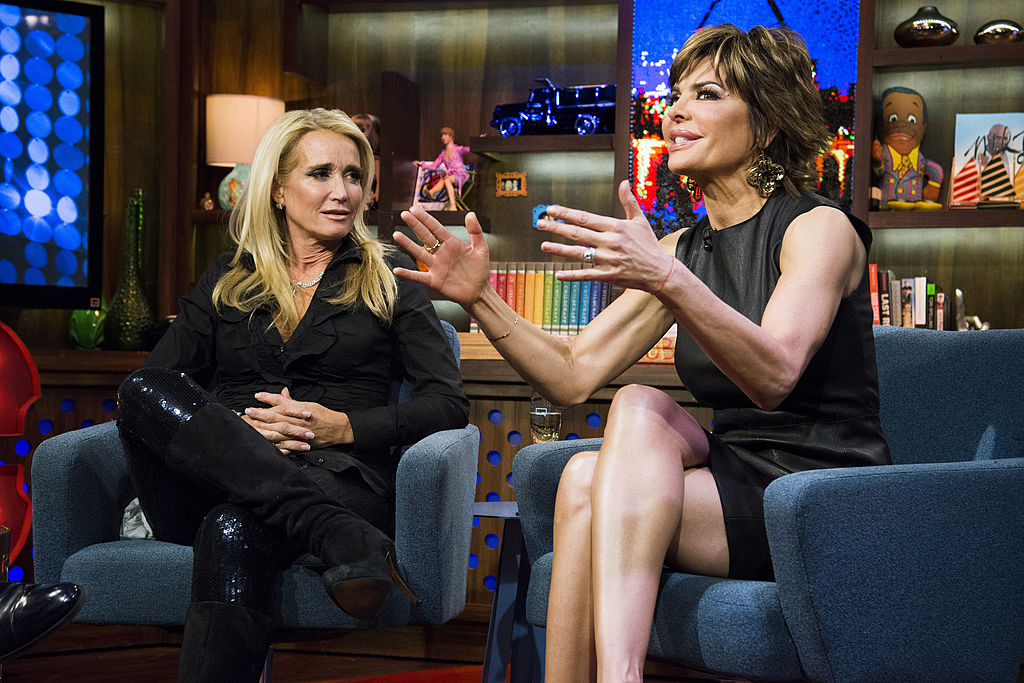 Rinna tried to make peace with Richards by giving her a cute stuffed blue bunny after Richards' daughter had a baby. But during the reunion, Richards gave the bunny back to Rinna, which was pretty hurtful. The women hadn't really come face to face–until now.
Why the animosity?
Their tepid relationship began during a fight on a girls trip to Amsterdam, E News! recounts. Things got heated at dinner and Richards implied she had dirt on Rinna's husband Harry Hamlin.
But the knife may have really turned in Richards' back when Rinna implied to Eden Sassoon that Richards was "mostly sober," People recounts. But then Rinna went further and told Sassoon she thought sister Kyle Richards was an enabler. "An enabler is someone that continues to support — where it's through love or financially — an addict," Rinna said. "Kyle's her enabler, I will say that."
When the news traveled back to the sisters and Rinna was questioned, she didn't recall the words she said to Sassoon. Later she said while she eventually remembers the encounter she insists she did not remember the discussion at the time.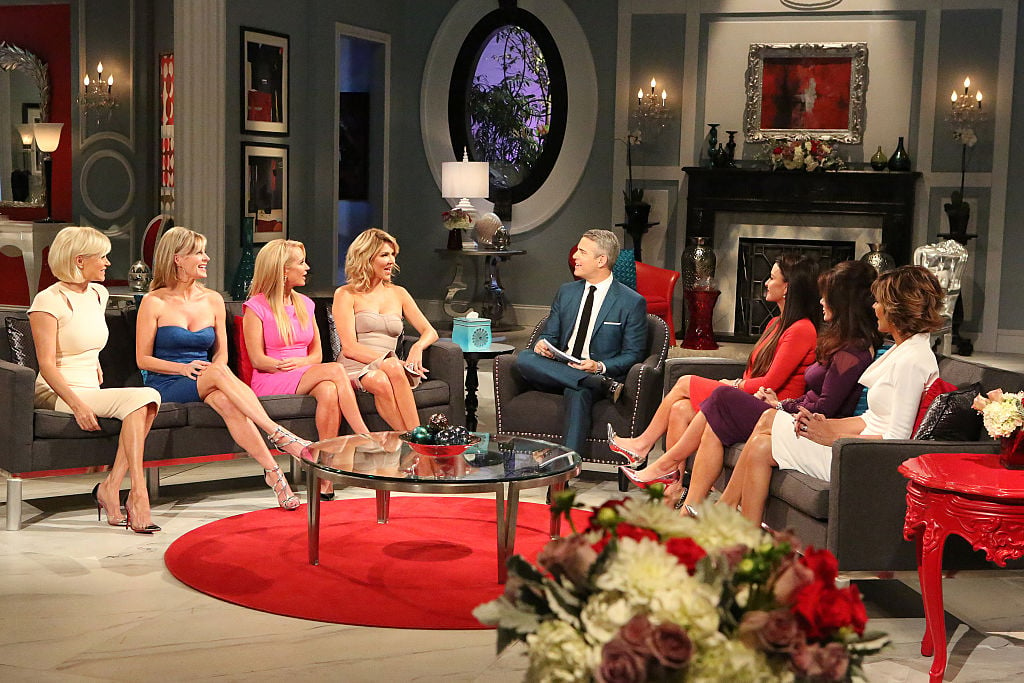 And then came the bunny
The adorable blue stuffed bunny became a source of controversy because Richards not only returned the bunny to Rinna, she did it during the reunion.
"I brought the bunny because I never gave it to my grandson," Richards said to Rinna during the reunion, People recounts. "It didn't feel like it had good energy, sorry. So I think what I should do is give it to you and when you and I are in a better place, maybe you can give it back to me. Because right now I don't feel like it was given to me with the right energy."
Her words sent Rinna into tears as Richards added that Rinna didn't have to cry about it. "I don't need to explain myself," Rinna said. "I don't need to say a word."
So what happened now?
Although the two have cooled their jets, Rinna steered clear of Richards when the gang ran into her at a recent dinner. Rinna addressed the drive-by run in and more during the Real Housewives of Beverly Hills After Show. But when she encountered Richards at the Halloween party, while dressed like Erika Jayne, she let it rip.
"I knew I'd run into her sooner than later but I didn't quite expect it to be here," Rinna says. She adds she and Richards were fine just doing their own thing.
But when she was asked to do a group cast photo, something didn't sit right with Rinna. "That's when my Erika Jayne really kicked in and I was like f**k no, I'm not taking a picture with you." Rinna sat off to the side, flipping off the cast. She admits she was acting really "over the top" at that point too.
She then remained in character and said to Richards it was pretty c**ty for giving "Rinna" that bunny back. Meanwhile, the cast looks aghast. But Rinna adds it was the elephant in the room no one was talking about. So she did it. And added saying it gave her a huge adrenaline rush.