Why Did Miley Cyrus Have Surgery? She's Recovering With Cody Simpson
Singer and actress Miley Cyrus has made the news recently for the ups and downs of her romantic life. A pending divorce and excitement around her dating life make her a hot topic. But she has a lot of other things going on, including a concern for her health. Here's why she had to go under the knife this month, as well as who she's spending her recovery time with.
Cyrus announced her relationship with Simpson recently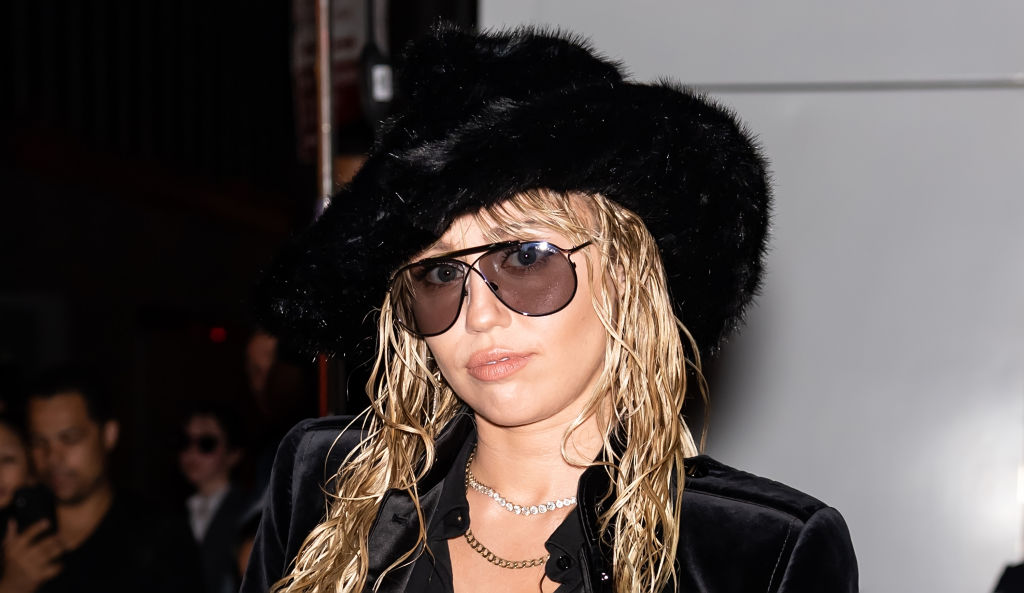 After Cyrus and her soon-to-be-ex-husband, actor Liam Hemsworth, called it quits, she was linked to Kaitlynn Carter (ex-wife of Brody Jenner) for a month or so. The two took a trip together and were then seen out and about, but it wasn't long before reports surfaced that they had broken up.
Now, Cyrus is dating singer Cody Simpson. They were spotted kissing while picking up some food together on Oct. 3, 2019. Since then, Cyrus has confirmed their relationship, while telling the public to "get used to [her] dating."
How did Simpson and Cyrus meet?
Cyrus and Simpson haven't been a thing for very long. But they've definitely known each other for quite some time. Considering both are in the music business, it makes sense that they'd run in the same circles, and there are photos of them together from years ago.
Additionally, Simpson and Cyrus appear to have mutual friends outside the industry. Back when she was dating Patrick Schwarzenegger in 2014-2015, Simpson was spotted hanging out with them. Cyrus was even in attendance at Simpson's 18th birthday in 2015. So we can assume they've been friends for years.
She had to have surgery on her vocal cords
On Oct. 8, 2019, Cyrus posted a photo of herself in the hospital. She wrote on Twitter, "Trying to heal as quick as I can to make it to Gorillapalooza this weekend!," tagging Ellen DeGeneres, Portia de Rossi, and Bruno Mars. "Send gooooood vibes my way! Hoping the Rock star G*DS send me a boost of bad a** and help me kick this s*** to the curb where it belongs!"
As it turns out, Cyrus was suffering from a bad case of tonsillitis. She was hospitalized in order to have surgery. Her mother, Tish Cyrus, came to visit her in the hospital, as did Simpson.
Cyrus updated her Instagram Story while recovering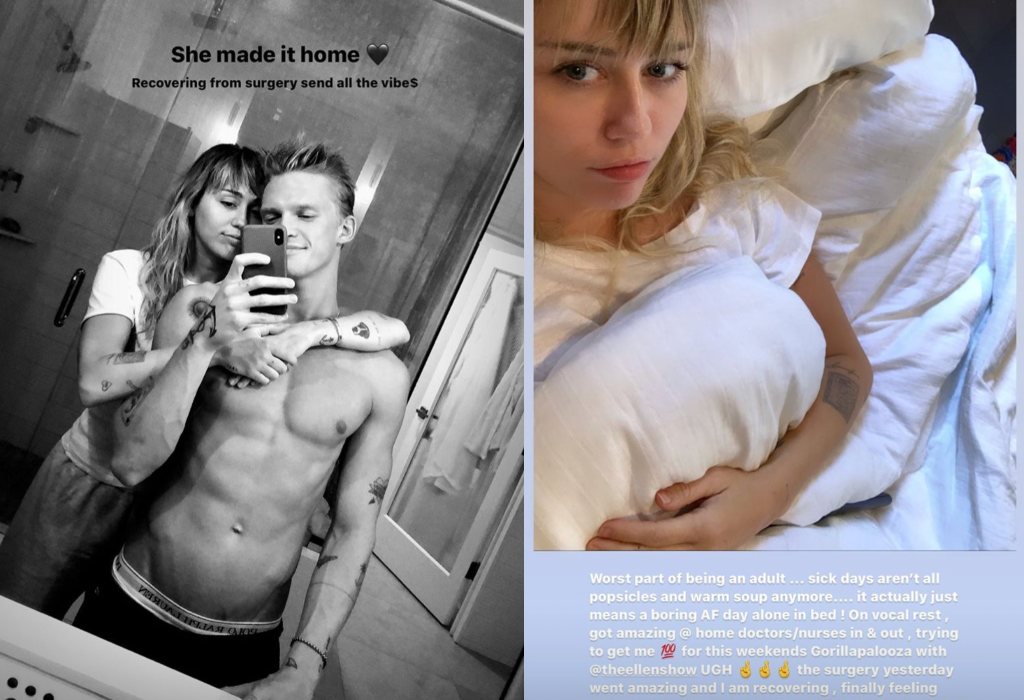 Now, it would appear that Cyrus is recovering nicely. She posted a black-and-white photo of herself and Simpson in her Instagram Stories late on Oct. 9. Cyrus wrote "She made it home. Recovering from surgery send all the vibes." Simpson also posted photos of the two in his own story, writing, "my sick girl finally free."
The next day, Cyrus shared an update, writing that she's spending a "boring AF day alone in bed." She continued, saying that "the surgery went amazing and I am recovering, finally feeling some relief." Cyrus concluded "taking my voice from me is torture." Get better soon, Miley!