Why Did Oprah Winfrey Just Donate $13 Million?
Oprah Winfrey is known as one of the top charitable celebrities. Education is her greatest passion and she recently donated $13 million to Moorehouse College in Atlanta.
Oprah Winfrey is one of the top charitable celebrities, donating hundreds of millions of dollars to causes closest to her heart. She has her own foundations that she does amazing work through while continuing to donate her time and efforts to others she finds worthy.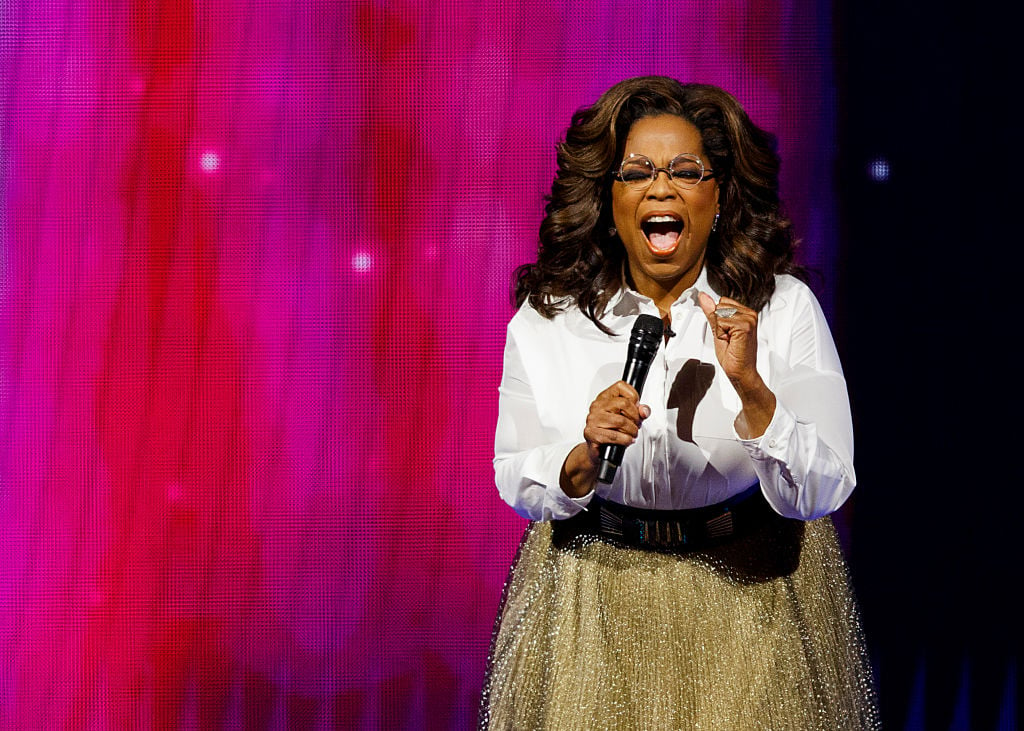 She recently made history as the largest donor to one of the finest higher educational establishments in the country. Her donations over the years have provided educational and employment opportunities to those who need them most.
Oprah Winfrey donated $13 to Morehouse College
While in Atlanta to celebrate the opening of Tyler Perry Studios, Winfrey stopped by Morehouse College and announced that she'd be donating $13 million to the school. The donation will go solely to the Oprah Winfrey Scholars Program that she helped create in 1989. About 600 students have been educated through the program. Her scholarship program at Morehouse helps to educate men who attend the all-male historically black college that was founded more than 150 years ago. 
Winfrey made the surprise announcement after meeting 47 Morehouse men within the Oprah Winfrey Scholars Program. She lovingly referred to the scholars as her "sons." As a thank you for her donation, Morehouse presented Winfrey with a painting in her likeness. 
The $13 million donation came at a much needed time. Morehouse College announced less than two weeks ago that there were several budget cuts to assist with the school's cash flow problems. At the time of the budget cut announcement, it was said that for the next nine months, the majority of Morehouse's staff would receive a monthly furlough day and the school would stop matching contributions to retirement funds for all employees. 
Oprah Winfrey donated to Morehouse before 
Winfrey first donated a large sum of money to the college 30 years ago. She initially donated $1 million to establish the Oprah Winfrey Endowed Scholarship Program. The website reads: 
"Oprah Winfrey's history of giving in support of Morehouse students began in 1989 with a $1 million contribution made during commencement exercises that established the Oprah Winfrey Endowed Scholarship Fund. Each subsequent gift has been added to the corpus of the Oprah Winfrey Endowed Scholarship Fund. Ms. Winfrey's total gift stands at $12 million. Her total contributions have set Ms. Winfrey apart as the College's top individual donor to date."
Speaking to the Atlanta Journal-Constitution, Winfrey reflected on how far the scholarship program has come. "I was really surprised to learn that it's been 30 years since I made that $12 million donation to Morehouse," she said. "So today, I would like to add $13 million to that."
Education has always been Oprah Winfrey's passion
One of Winfrey's most famous quotes is, "Education is the key to unlocking the world, a passport to freedom." She's proven that to be true as she herself took the educational route to escape the harsh realities of her difficult upbringing. She attended Tennessee State University on a full scholarship and graduated with a degree in majoring in Speech Communications and Performing Arts before becoming the media mogul she is. 
Winfrey has donated over $400 million, with most of her charitable donations towards educational programs. She opened up her own school in Africa to combat the country's educational challenges, specifically those that affect young girls. The Oprah Winfrey Leadership was opened in 2007.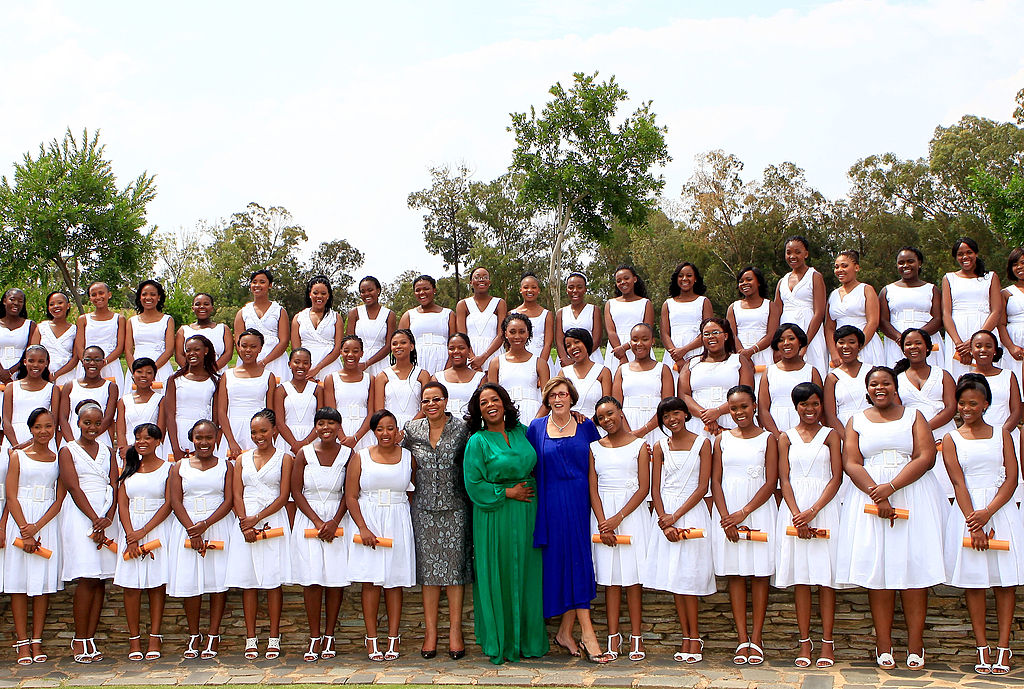 She told Variety in 2015 that she opened the school as a way to save young girls lives and show them life's possibilities:
"Education is an open door to a real-life, and you can't get through this life without it and succeed. It's an open door to discovery and wonder and fascination and figuring out who you are, why you're here, and what you came to do. It's an invitation to life, and it feeds you forever."

Variety
Graduates of Winfrey's academy have gone on to excel at some of the top colleges and universities in the world.