Why Did Prince Harry and Meghan Markle Delete This Instagram Photo? Fan Theory Explains Likely Reason
Now that Prince Harry and Meghan Markle have their own Instagram account, fans are closely following along — maybe too closely. Fans recently noticed that there was an error on the Sussex Royal Instagram account that Prince Harry and Markle corrected.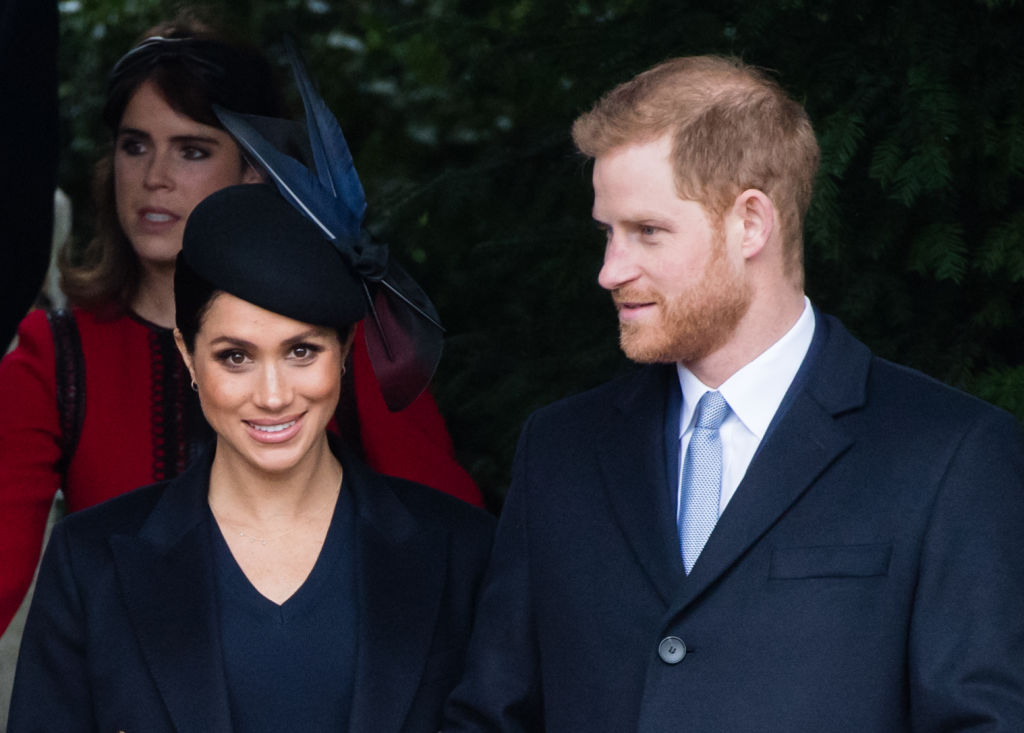 The Duke and Duchess of Sussex launch Instagram account, break records
The Duke and Duchess of Sussex launched their own Instagram account, Sussex Royal, last week and fans went wild. The account quickly nabbed followers, catapulting it to record-breaking status.
The Sussex Royal account swiftly broke the world record for the fastest time to gain a million followers on Instagram. The Guinness World Records confirmed the account had broken the record, reaching 1 million followers in 5 hours and 45 minutes. This beat the record previously held by K-Pop star Kang Daniel, who gained 1 million followers in 11 hours 36 minutes in January, and prior to that, Pope Francis, who reached one million in 12 hours.
Fans have been watching the account closely
With the creation of the new account, fans have been checking it out to see what Prince Harry and Markle have been up to. They're definitely easing in to posting photos, but there's been plenty for followers to look at — and take notice of.
While many fans giving the Sussex Royal account a passing glance might not have noticed, some eagle-eyed followers spotted that one photo was posted, deleted, then reposted with a slight edit.
Did you catch it?
One of Sussex Royal's posts included a picture of graffiti with Nelson Mandela's face that included a quote. The fan account Gert's Royals pointed out the difference in what was posted/removed/reposted, taking to Twitter to share a comparison for anyone that missed it.
The first image posted was a partial portrait of Mandela's face with the quote, but it was replaced by a zoomed-in version that cropped out the face and included just the message.
Fans have theories about why they edited the image
Gert's Royals explained the theory behind why the account would make the change, noting: "The photo from #SussexRoyal original post on @TheLunchboxFund vs. the 2nd posting. I assume the change was to include the full quote, not to crop the picture of Nelson Mandela out in particular. Harry & Meghan have spoken very highly of him & visited a exhibit on him in 2018."
The quote is from Mandela's book Long Walk to Freedom: "No one is born hating another person because of the color of his skin, or his background, or his religion. People must learn to hate, and if they can learn to hate, they can be taught to love, for love comes more naturally to the human heart than its opposite."
Prince Harry had met Mandela's widow, Graca Machel, in 2015 and the couple opened an exhibition at the Southbank Centre's Queen Elizabeth Hall in tribute to Mandela last July. Mandela's granddaughter shared that Prince Harry and Markle's stance on "justice and fairness in the world makes them a shining example for the youth of today."
Prince Harry and Markle's new Instagram account was timed with the split of their household from the Duke and Duchess of Cambridge and move to Frogmore Cottage. Of course, fans are eagerly anticipating the first baby photos the couple post to the account.