Why Did Prince William and Kate Middleton Wait So Long to Get Engaged?
It feels like a million years ago but also like just yesterday. Meghan Markle may be the focus of attention now, but before she met Prince Harry there was an even brighter famous couple. And since they'll one day become ruling monarchs, it's fair to say that Prince William and Kate Middleton are kind of a big deal.
But one thing that baffles royal fans is this: If the Duke and Duchess of Cambridge are so clearly meant for each other, why did they date so long before getting engaged? The answer makes perfect sense once you factor in what you know about Prince William – and the royal family in general.
When did Prince William and Kate Middleton get together?
The Duke and Duchess of Cambridge met the old-fashioned way long before online dating was a thing. The pair supposedly knew each other in school at St. Andrew's, though they didn't take their relationship public until 2004 when they were caught kissing on a ski trip.
Will and Kate were both young at this point and weren't even close to being ready to settle down. After graduation, Prince William began military training while Kate started working at her parent's company. They were still a couple, however. Kate Middleton even met the royal family which proved the relationship was serious.
The couple broke up in 2007
It was the breakup heard 'round the world. When Kate Middleton and Prince William split up, royal fans were devastated. Everyone was expecting the pair to announce their engagement soon. But the public's obsession with Will and Kate was undoubtedly part of the reason they broke up.
People were already calling Kate, "the Next People's Princess," and comparing her to Prince William's mother, Princess Diana. It was an enormous amount of pressure for these young lovebirds who just wanted to enjoy their lives, not worry about living up to the public's expectations.
They waited until 2010 to get engaged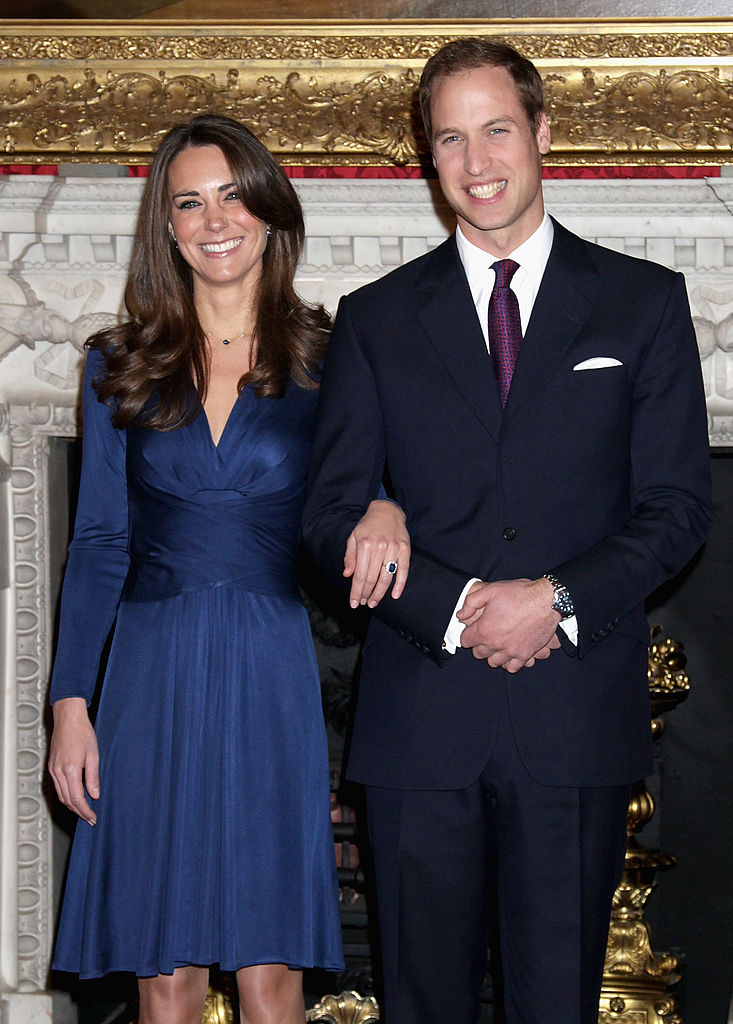 Prince William and Kate Middleton were only broken up for a few months before they realized their mistake and got back together. But it wasn't until four years later that they finally got engaged.
The press started calling Kate Middleton by the rude nickname "Waity Katie" while she was waiting to get engaged to her Prince. But some insiders claim that the pair made a pact when they got back together after their 2007 breakup that they'd one day get married. If that really happened, then it's likely Kate Middleton didn't worry about waiting years to get engaged.
Why did the couple wait so long to get engaged?
There are a million reasons that Prince William and Kate Middleton waited to get engaged even though they were together. First, they were likely waiting for the media frenzy to die down completely. Another factor that must have contributed was their age – the two met while they were young and wanted to grow and develop separately before joining together.
But perhaps the biggest reason is that Prince William did not want to ever get divorced like his father, Prince Charles did. Since the Duke of Cambridge was especially worried about this possibility, it's likely that he really wanted to make sure of his decision to wed before popping the question. That's one of the biggest reasons he allegedly warned Prince Harry about rushing into marriage – it's unwise for any royal family member, especially one who's been affected so deeply by divorce.
In the end it doesn't matter. Prince William and Kate Middleton got engaged, got married, and had three beautiful children together. Infidelity rumors aside, their relationship now is stronger than ever.