Why Did Princess Diana Talk to the Press So Much?
Princess Diana was a figure known for many things throughout her short life – her popular wedding, her rocky marriage, and her heartwarming philanthropic efforts. However, she was also remembered for being someone who willingly went on camera and let the world in on many secrets that had been hidden behind closed doors.
In a royal family where the members are supposed to uphold a positive image and keep private matters out of the public eye, why did Princess Diana do the exact opposite?
Princess Diana's relationship with the press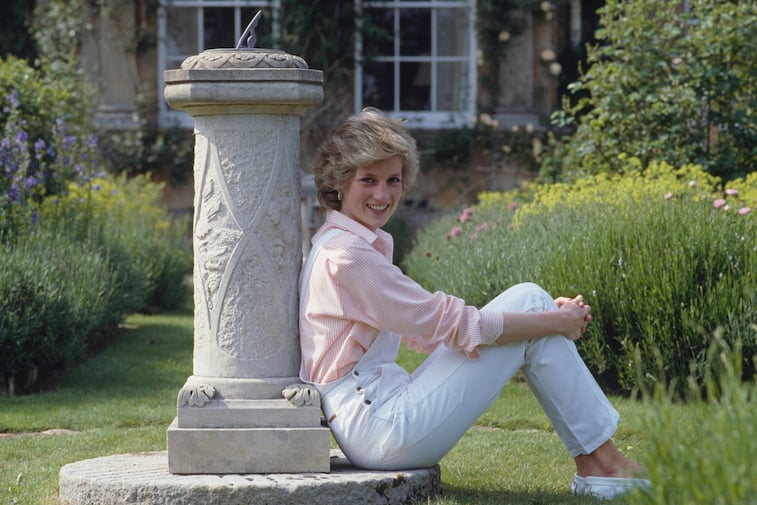 Princess Diana became a favorite subject of photographers and reporters everywhere when she married Prince Charles in 1981. She went from a nobody to someone the media just could not get enough of seemingly overnight. At some point, all the attention that Diana was getting was even making Charles jealous.
However, once Princess Diana herself realized the press circus was not going away anytime soon, she decided to use the publicity for good by getting involved with charity organizations, essentially forcing magazines and newspapers to bring attention to several meaningful causes.
"She decided, 'Fine, guys and members of the press, if you're going to follow me around, we're going to this hospital now,' and it was a key turning point," said Tom Jennings, a journalist who made a documentary about the princess.
At the same time, Diana's marriage was also falling apart due to her husband's affair with Camilla Parker Bowles. Additionally, she was not getting along with the royal family and many people around the princess saw her as being emotionally volatile.
In the early 1990s, Princess Diana decided to share with everyone what she had been going through. She talked with writer Andrew Morton about her life. Their conversations were recorded on several tapes and was published into a book in 1992 called Diana: Her True Story. Three years later, she sat down with journalist Martin Bashir for the BBC's Panorama and did the same thing.
The book and interview both shocked the world because the princess did not hold back. She told Morton and Bashir of her unstable childhood, her poor relationship with Prince Charles, her inability to fit in with the other royals, her struggles with bulimia and depression, as well as the affairs that she was having. Princess Diana forever changed people's perception of the royal family.
Though she never revealed why she chose to share with the press these matters, Diana's former bodyguard Ken Wharfe believes that it was her way of "trying to say to the royal family, 'Look, I have tried to tell you the problems. None of you wants to know. I want to make this marriage work. None of you are prepared to accept the relationship between my husband and Camilla PB exists. Why don't you help me?'"
How other royals reacted
Naturally, the royal family was not happy about their dirty laundry being aired. The controversial book and interview were the primary reason for why Queen Elizabeth ordered Princess Diana and Prince Charles to get a divorce.
According to biographer Katie Nicholl, Princess Diana's oldest son, Prince William, was 13 years old at the time and extremely embarrassed at his mother's Panorama interview. "To William's horror, she also spoke candidly about her affair with former Life Guards officer James Hewitt, a family friend who had taught William and Harry to horse ride," Nicholl said.
However, William later opened up about the experience in the documentary Diana, 7 Days. "I can understand. Having sometimes been in those situations, you feel incredibly desperate and it is very unfair that things are being said that are untrue," he shared. "The easiest thing to do is just to say or go to the media yourself. Open that door. [But] once you've opened it you can never close it again."
The lasting effect on the royal family today
Although the other royals were furious at Diana for what she did, they cannot deny that her public revelations helped bring upon changes to the outdated traditions of the royal family.
For one thing, Prince William and his brother Prince Harry no longer had to marry someone they didn't love like their father did.
And unlike Diana who was forced into royal life without preparations, both Kate Middleton and Meghan Markle got trainings and lessons prior to their respective weddings. Royal rules have also become more relaxed in recent years and both ladies are known to break a few here and there.
Finally, Queen Elizabeth has managed to understand how important Diana's kind, down-to-earth image in the media was to the public, so Her Majesty has changed up her traditional ways to become a more friendly and relatable queen.