Why Did Rami Malek Refuse to Play This Type of Bond Villain?
When the producers of Bond 25 announced that Rami Malek was going to play the villain in the currently-filming 007 film, it was big news because another recent Oscar winner was taking on that mantel. Christoph Waltz, who had won Oscars for Inglorious Basterds and Django Unchained, had played the villain in the most recent Bond picture, Spectre.
Now it's become big news for a different reason. We don't know the nature of Malek's villain yet, but the actor refused to take the role if he was playing a religious fundamentalist terrorist. That's not the only stand Malek has taken. We'll also take a look at the history of villains in the movie series.
Rami Malek set conditions for the Bond villain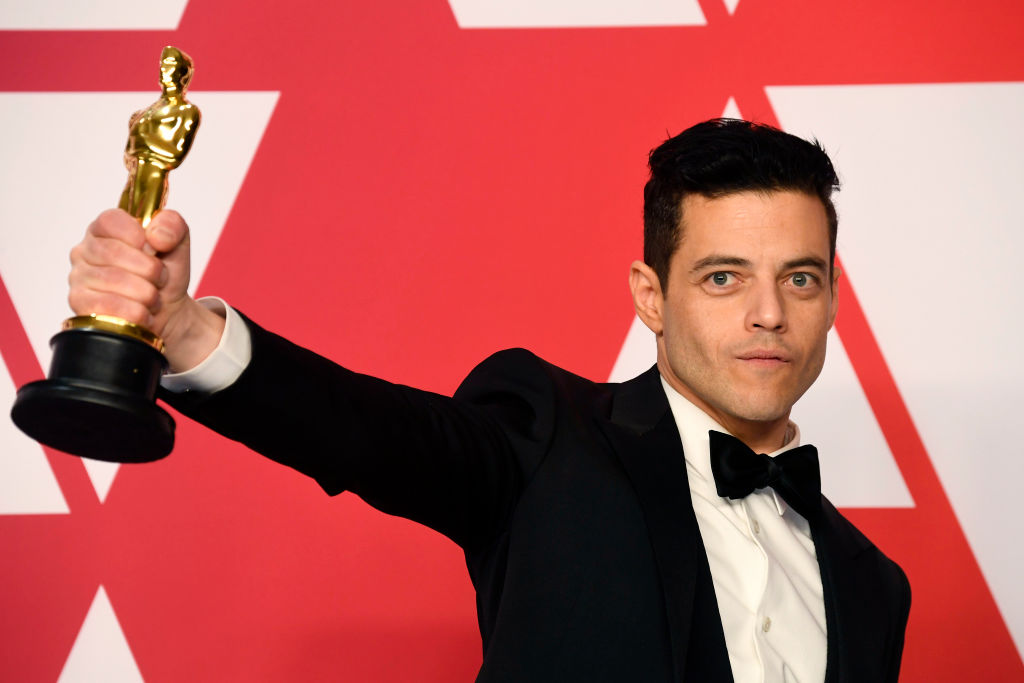 Malek, who won an Oscar this year for playing Freddie Mercury in Bohemian Rhapsody, became an even hotter commodity after that Queen biopic made $903 million worldwide. It was no wonder the Bond producers approached him about their movie.
The BBC reported that Malek told the Bond team: "We cannot identify him with any act of terrorism reflecting an ideology or religion. That's not something I would entertain, so if that is why I am your choice then you can count me out.'"
Malek spoke to Bond 25 director Cary Fukunaga, who reassured him this was not the case.
That was clearly not his vision," Malek said. "He's a very different kind of terrorist … It's another extremely clever script from the people who have figured out exactly what people want in those movies."
Very few details about the story have been released, and the movie does not yet have a proper title, nor do we even know the name of Malek's character. It's due for release April 8.
Rami Malek is known for taking stands
Malek rose to prominence with Mr. Robot, the USA techno series for which Malek won an Emmy award for Best Actor. That was at least partly what led to the Bohemian Rhapsody producers seeking Malek out. A Freddie Mercury biopic had been kicking around in Hollywood for years but stubbornly refused to get off the ground. Now the film and Malek had their chance.
Mercury was born in Zanzibar and his family is of Parsi descent, while Malek is an Egyptian-American. Even so, he didn't necessarily think he was ideal to play Freddie Mercury.
"I said, 'Look, I don't play piano, I don't sing, I don't consider myself a dancer at all,'" he told GQ Middle East. Nevertheless, he strived to look the part, but the shoot was still difficult because of clashes with director Bryan Singer, who was frequently absent from the set.
It was Malek who finally called director Dexter Fletcher to come in and save the picture. Singer was fired and retained directorial credit, but Fletcher finished the film thanks at least partly to Malek. That same persistence would carry over to Bond 25.
James Bond has not had many Middle Eastern villains
Looking over the 57-year history of movie Bond villains, it's not surprising to see that the character, a product of the Cold War, has battled mainly Russians. The movies have had major Middle Eastern characters at least twice.
The first was Louis Jordan's Afghan prince Kamal Khan, who was working in league with a rogue Russian general in 1983's Octopussy. His henchman was Gobinda, a bodyguard played by Indian actor Kabir Bedi. The movie didn't produce much controversy at the time but has since been viewed as casually racist.
Bond also had a Middle Eastern ally in the 1987 film The Living Daylights in the form of Kamran Shah (Art Malik) a member of the Afghan Mujahideen, who were Russian antagonists. That didn't make any news in 1987, although the actor went on to play a terrorist in James Cameron's True Lies, and that character can be viewed as prescient and/or cringeworthy. That's the sort of characterization that Malek insists not be brought to Bond.