Why Didn't Prince William and Prince Harry Do More to End Royal Feud Stories?
By now, everyone is familiar with the stories regarding a feud between members of the royal family — some may even be a bit tired of it at this point. Long story short: Prince William and Prince Harry are reportedly mad at each other. It would seem that every time we check for news updates about anything royal, there are new rumors about who is mad at who and why.
It was speculated that the reason Harry and Meghan Markle decided to split from the royal household and make the move to Windsor was they weren't getting along with William and Kate Middleton.
As soon as one rumor was put to rest, another one began circulating. There were, and still are, so many stories and theories about a rift between royal family members, which may cause some fans to wonder why William and Harry didn't do more to end all of the negative talks. Why is it the princes didn't release a statement and put the speculation to rest?
Are Meghan Markle and Kate Middleton feuding?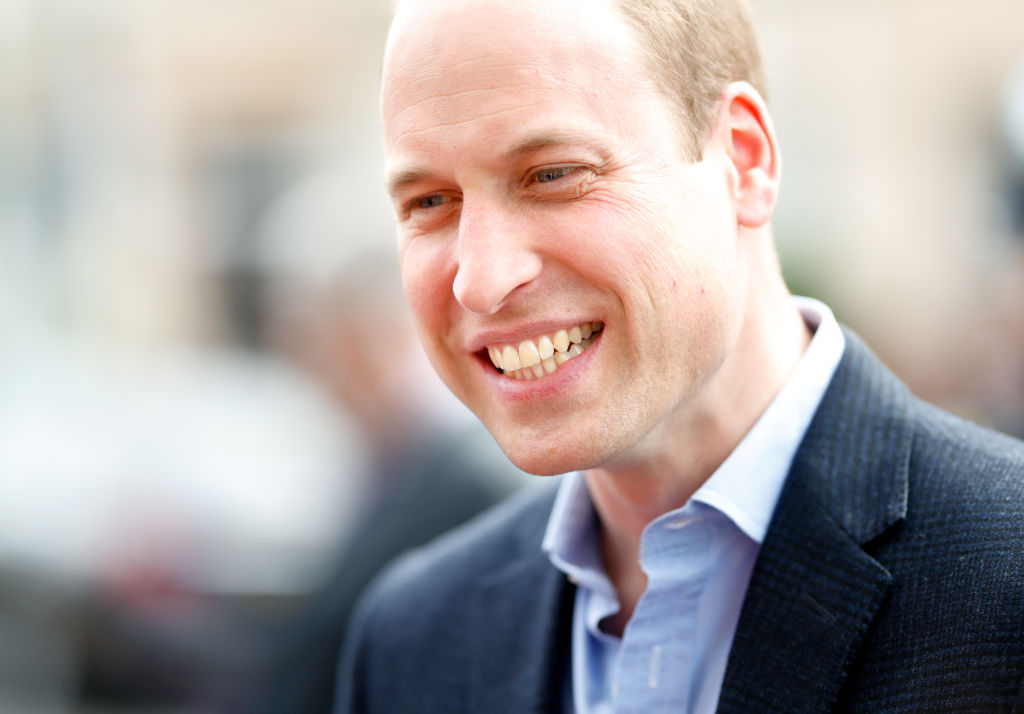 The news media went wild with stories saying Kate and Meghan were fighting. We heard many different versions of the story, everything ranging to the idea that Kate may be jealous of Meghan, or that Meghan was too demanding, even causing Kate to leave a dress fitting in tears.
When Meghan and Harry announced their engagement, it seemed the world thought the Duchess of Cambridge and the soon to be Duchess of Sussex would become royal best friends. When this didn't happen, we began hearing nonstop chatter that there were problems behind palace doors. While there does not appear to be extreme tension between Meghan and Kate, they aren't inseparable by any means either.
Are Prince William and Prince Harry feuding?
After the rumors of a feud between Kate and Meghan were played out as much as possible, the attention shifted to the royal brothers. The media began reporting the real rift was between William and Harry, saying that they weren't on speaking terms and their relationship wasn't what it once was. Those stories seemed to die down pretty quickly, putting the attention back on Meghan and Kate.
Are Meghan Markle and Kate Middleton on speaking terms?
The two duchesses are absolutely on speaking terms. While they might not be two peas in a pod, mostly due to the fact they come from different backgrounds, have different groups of friends, and different outlooks on royal life, they certainly don't dislike each other.
Kate even expressed her joy at the recent birth of Meghan and Harry's first son, Archie. Further proving there is no major tension between the sisters-in-law is the fact Kate and Prince William visited a very pregnant Meghan at Frogmore Cottage on Easter Sunday. They seemed genuinely happy for Meghan, and it was even said they brought housewarming gifts. What a wonderful gesture from the Duke and Duchess of Cambridge.
Why didn't Prince William and Prince Harry do more to end royal feud stories?
While no one knows exactly why they didn't do more to put an end to the rumors, it may be because the truth actually lies somewhere in the middle.
The two royal couples are not enemies by any stretch of the imagination. It is true that growing up, William and Harry were extremely close. However, now that they are both married with families, they don't spend as much time together. Meghan and Kate are cordial but run in different circles. The princes may have felt that it was better to leave things alone and let the rumors fade over time.
Don't worry. Both princes have excellent communications teams to advise them on these matters.