Why Didn't 'Teen Mom' Kail Lowry Vaccinate Her Youngest Child?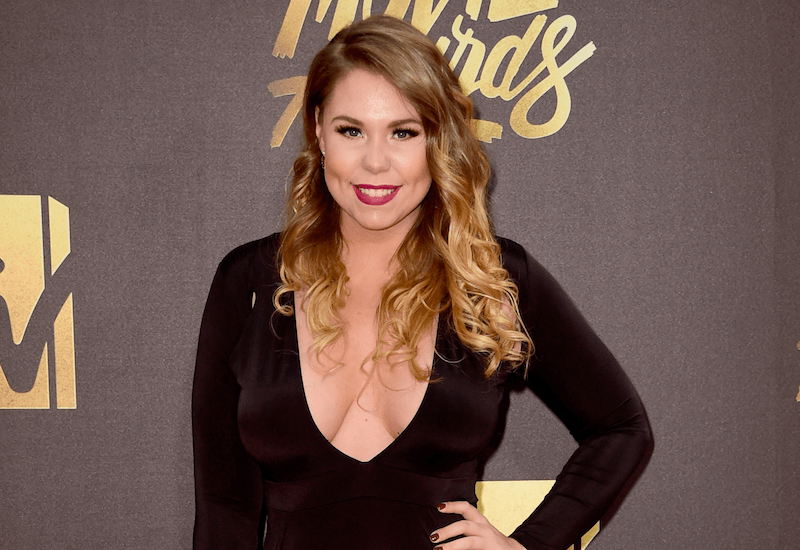 Reality TV stars encounter their fair share of controversy – and the young mothers of Teen Mom 2 are no exception. Kail Lowry recently incited a social media firestorm of criticism after she revealed that she has no plans to vaccinate her youngest child. As one of the original stars of 16 and Pregnant, Lowry understands how to live life in the spotlight but likely couldn't have expected the harsh feedback that came her way after her vaccination revelation.
Who is Kail Lowry?
Born in 1992, Kailyn Lowry was raised in Whitehall Township, Pennsylvania. Her time in high school was derailed when she became pregnant with her first child in 2009. The father was her then-boyfriend Jonathan Rivera, and while the relationship didn't last, she has been open about how much joy her son from that relationship, Isaac Rivera, has brought her.
She first entered the public eye in 2010, when she was cast in 16 and Pregnant, the show that famously followed a group of teen mothers as they navigated the trials and tribulations of raising families while still trying to organize their own lives.
In 2013, Lowry married Javi Marroquin, and gave birth to her second child, Lincoln Marshall Marroquin, later that year. By this time, Lowry was appearing on the spin off to 16 and Pregnant, Teen Mom 2. The show documented Lowry's struggles with marriage and motherhood, and by 2015, she and Marroquin were no longer a couple. They suffered through a long and contentious separation process and finally announced their divorce in late 2016.
During the breakdown of her marriage to Marroquin, Lowry struck up a relationship with Chris Lopez, and in August 2017, Lowry gave birth to her third child and her first with Lopez, Lux Lowry. It was the medical history of her youngest son, Lux, that she mainly discussed on her popular podcast, Coffee Convos.
What are her views on vaccination?
On the late January podcast, Lowry and her co-host, Chrisley Knows Best star Lindsie Chrisley, took a deep dive into a hot-button issue – vaccines for children. On the podcast, Lowry revealed that while she followed the doctor-recommended vaccination schedule with her oldest son, Isaac, she has chosen not to vaccinate her youngest son, Lux, at all. Lowry stated that after she had her second child, she started to research the topic of vaccines online, and between the research she did and the various health documentaries she watched, she had come to the conclusion that vaccination was not a course she wanted to pursue. She also admitted that she doesn't judge decisions that other parents make.
People immediately took to social media to take Lowry to task for not following the medically-recommended vaccination schedule. Various social media users called her irresponsible, and that it was unwise to use a platform such as a podcast to share views that are widely considered to be uneducated.
As a rule, the Centers for Disease Control and Prevention recommend a robust vaccine schedule for all children under the age of 18, but especially for very young babies, in order to prevent the spread of contagious diseases such as measles, influenza virus, and Hepatitis B. While certain cases of children with very compromised immune systems might follow an adjusted vaccination schedule, based on doctor guidance, the guidelines are a fairly standard rule.
In the past several years, it has become a hot topic among parents and the medical community, with some people claiming that they don't see the necessity for vaccines and that they prefer to take a more natural approach to their children's health. The counter-argument is that vaccines prevent the spread of disease, and are necessary to control crippling illnesses. Lowry might not have anticipated the effect that her words might have, but there's no doubt that she'll be hearing the feedback for weeks to come.