Why do 'Counting On' Fans Dislike Derick Dillard So Much?
Anyone who has ever seen Counting On understands that the Duggars don't live their lives the same way most American families do. They were all raised by Jim Bob and Michelle Duggar to have the same religious beliefs and the same traditional views. Now that some of the children are older, they're married and are starting to have families of their own. But why does everyone seem to have such a big problem with Jill Duggar's husband, Derick Dillard?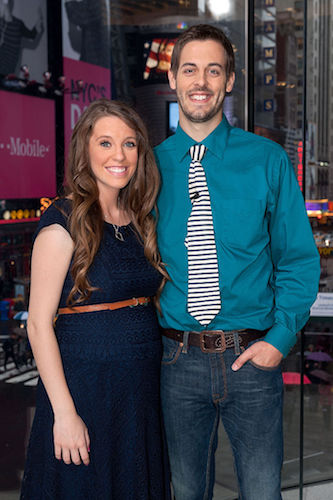 Jill Duggar was the first Duggar daughter to get married
Duggar isn't the oldest daughter (her sister, Jana, is a bit older), but she was the first daughter to get married. Duggar and Dillard were introduced through Duggar's father; all of the family relationships need to be Jim-Bob approved. The two courted for more than a year (which is now unheard of in the Duggar family), and their wedding was documented on the TLC show 19 Kids and Counting. However, some Counting On fans have theorized that Duggar wasn't actually ready to marry Dillard when the two wed, and that she was rushing down the aisle because she wanted to get married before her younger sister, Jessa Duggar, who was in a courtship with Ben Seewald at the time.
Dillard landed himself in hot water various times on Twitter
When Duggar and Dillard first got married, people thought he suited her well. However, over time, Dillard's views proved to be a lot for fans to handle. While the Duggars have always been extremely conservative, they typically preach religion more than they preach denouncing others' lifestyles. But Dillard took to Twitter in 2017 and made some harsh comments about other TLC stars. He suggested that Jazz Jennings' lifestyle wasn't real because transgender does not exist; Jennings stars on the show I am Jazz. He then suggested that designers Nate Berkus and Jeremiah Brent were raising their children in a bad environment because they're gay. The comments angered TLC and fans, and Dillard and the network ultimately parted ways.
Fans don't seem to trust him
Not only do fans dislike the way he preaches his beliefs about others' lifestyles, but they also don't seem to trust him. When he and Duggar got married, they started a charity to raise money for mission trips to South America. However, fans often questioned where the money from those trips actually went, and some disliked that the two would request donations from their fans. Eventually, Dillard and Duggar's charity folded, though fans still questioned what the money had actually been used for while the two were down there.
People don't like the way the Duggars' husbands treat them 
In general, fans and critics alike often question the dynamic between husbands and wives in the Duggar family. The wives take care of the children and keep the house clean, while the husbands go out and work. The families are very traditional, and fans think that the women don't have much of a voice in their marriages. Since Dillard and Duggar appear to be following exactly in Michelle and Jim Bob's footsteps, fans dislike their dynamic.