Why do 'Counting On' Fans Think the Duggar Children Have Food Insecurity?
The Duggar children are well known for being one of the largest families in the country. Michelle and Jim Bob Duggar had 19 kids together, and eventually their massive family became the center of the popular TLC show 19 Kids and Counting. The show has since evolved into Counting On, but many fans can't help but think the kids didn't have enough food growing up.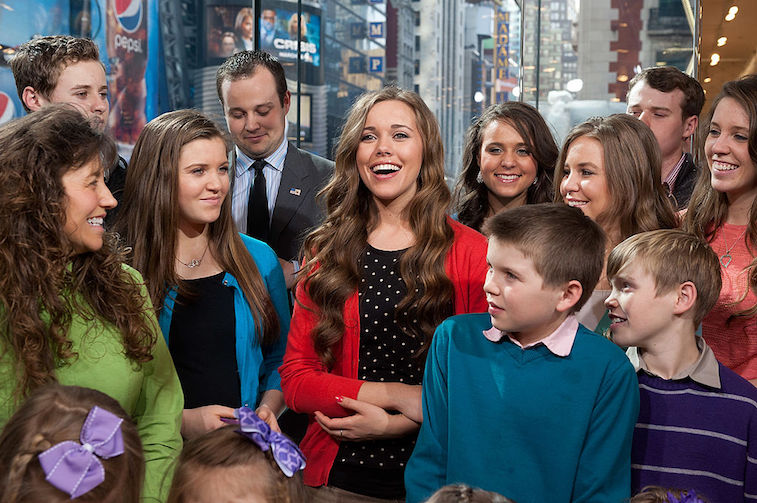 It's difficult to financially care for 19 children
Regardless of whether you're TLC stars or not, almost any American family would struggle to financially care for 19 children. CBS reported that it costs an average of $14,000 annually to raise a child from birth to age 17, and the Duggars have had to do that 19 times. This would equate to nearly $4.5 million just to raise all of those kids. This means the Duggars would have needed to cut corners in some way (especially with the older kids, since they didn't get their show until some of the children were grown). And some fans think that Michelle and Jim Bob didn't feed their kids enough.
The children bought all of their clothes at thrift shops
One thing the children hardly ever saw growing up was a brand new outfit. The Duggar girls have revealed in the past that most of their clothes were purchased at thrift shops to help save money. Jessa Duggar once said in an Instagram post, "Growing up, we shopped at thrift stores for most things." Jessa mentioned that she no longer shops at thrift stores for her two little ones, since she thinks they're a lot to wade through and has found a baby store that she likes. While there is absolutely nothing wrong with shopping at thrift stores to save money, the Duggars hardly ever saw the excitement of picking out a brand new outfit while they were young, and some people think that wouldn't have been the case if there hadn't been 19 children.
Some of the recipes Jill Duggar has posted online have people thinking the kids weren't fed enough
Jill Duggar often shares recipes to her family blog, and fans don't always have the best things to say about them. Jill recently posted a recipe called Chicken on the Ritz, which was a recipe her mother cooked for them growing up, and fans took to the comments section to explain that a meal like that shows food insecurity. The meal didn't appear to be very nutritious; it contained chicken, canned soup, and Ritz crackers crumbled on top, among a few other things. But people felt the recipe lacked nutrition and was mostly a way to save money. "This is what food insecurity looks like," one user wrote. Another user said, "Your family recipes reveal a lot about how poorly you were fed."
Jim Bob does have a successful real estate business, but it's unclear if it has actually been enough to comfortably care for 19 children
When fans commented on Jill Duggar's Instagram post, they weren't necessarily saying her parents were terrible people, though some of the comments were quite harsh. But people do care about the Duggars and worry that they were not fed well enough and didn't receive the nutrients necessary for a healthy childhood. However, Jim Bob Duggar did work hard to build a successful real estate business to be able to feed all of his kids, and none of the children seem to have any complaints about how they were raised.
Check out The Cheat Sheet on Facebook!