Why Do Kardashian Fans Feel Sorry for Scott Disick?
Scott Disick first became known to the public as Kourtney Kardashian's wayward boyfriend on Keeping Up with the Kardashians. Over the years, viewers have followed along with the couple's many trials and tribulations.
Several years ago, Disick and Kardashian decided to pull the plug on their romance. But the two have remained in each other's lives, co-parenting their three young children. While a few fans still hold on to the hope that Disick and Kardashian will one day reunite, the majority approve of Disick's new love interest and the positive way that she has influenced his life.
How long were Scott Disick and Kourtney Kardashian together?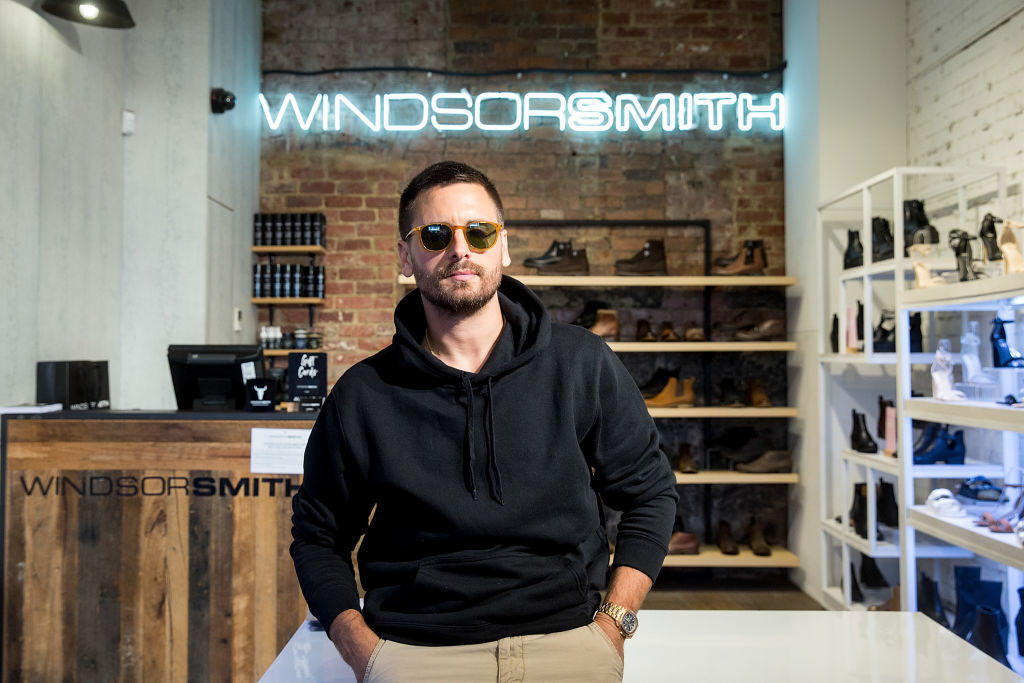 Disick and Kardashian first met at a house party thrown by Joe Francis in 2006, one year before Keeping Up with the Kardashians debuted on TV. They immediately began dating, and by the time Disick started appearing on the family's reality show, he and Kardashian were an established couple.
Although their romance was contentious from the very beginning, Kardashian gave birth to the couple's first child in December 2009. They named their little boy Mason Dash Disick.
In 2012, Kardashian and Disick had another child, a daughter named Penelope. Around this time, Disick's problems with alcohol started to resurface, and he and Kardashian went through several major fights on the show. Disick also lost both of his parents within four months of each other, sending him into a state of depression that harmed his relationship with Kardashian.
In December 2014, Kardashian and Disick welcomed their third child, Reign Disick. Shortly after Reign's birth, Disick checked into rehab and not long after that, Disick and Kardashian broke up for good.
Fans felt sorry for the way Kourtney Kardashian treated Scott Disick
Although many fans loved Kardashian and Disick together, most admitted that they didn't really seem all that compatible. In a recent Reddit thread, fans talked about the dynamics between the former couple and why their relationship actually wasn't healthy. Some viewers took issue with the seemingly insensitive way that Kardashian handled the death of Disick's parents, saying that she should have been more understanding since she had lost a parent herself.
A few fans stated on the Reddit thread that Kardashian never seemed that interested in him, and only really wanted to get pregnant. Most fans agreed that Disick is much happier and doing much better now that he is in a relationship with Sofia Richie, the daughter of iconic singer Lionel Richie.
The general consensus is that most felt sorry for Disick while he was dating Kardashian, and while he undoubtedly had his fair share of issues, he wasn't treated all that well by the reality star.
Scott Disick is now in a happy relationship
Disick himself even agrees that he is in a much better place these days than he used to be. In a recent interview, Disick revealed that he has received treatment for his problems with alcohol and that his kids are his top priority — a far cry from the hard-partying playboy he used to be.
He's also happily dating Richie, and the two get along swimmingly with Kourtney Kardashian. The group even goes on family vacations together. Scott Disick has also ventured out into his own reality show, Flip It Like Disick, while still appearing on Keeping Up with the Kardashians.
Some reports claim that Disick and Richie are considering marriage, and while some are still bothered by their age difference, they truly seem happy, stable, and committed to each other.