Why Do 'NCIS' Fans Find the Show So Addicting?
To paraphrase the song by the group Chicago, some TV shows are a hard habit to break. For many people, one of the hardest is NCIS, which will soon begin its 17th season.
That's more than impressive by any standard, but it's especially impressive that the drama is still going strong despite TV viewership being down across the board for all kinds of shows. NCIS keeps finding new ways to keep people watching, including bringing Ziva David (Cote de Pablo) back from the supposed dead.
How does NCIS do it? Critics and cast members have some feelings, as do fans.
How did 'NCIS' evolve into the mainstay it is now?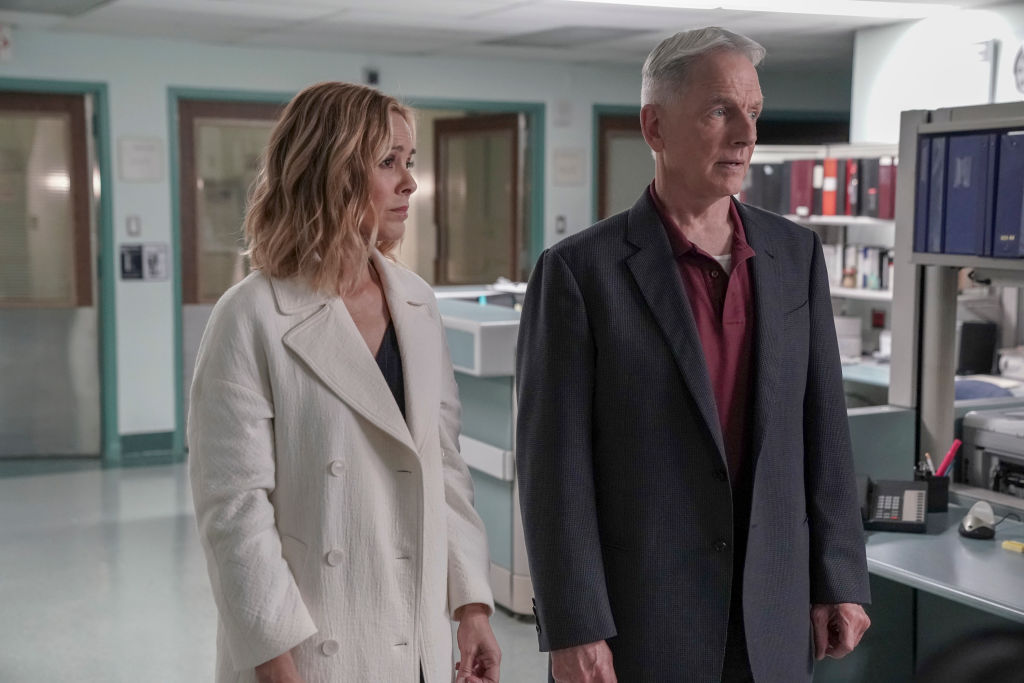 NCIS began life as what's called a backdoor pilot for JAG. A backdoor pilot is sort of a test run to introduce a spinoff. Two episodes of JAG in season 8 served as the backdoor pilot, introducing the characters played by Mark Harmon, Michael Weatherly, Robyn Lively, Pauley Perrette, and David McCallum. Whereas JAG was more of a legal drama centering around the US Navy, NCIS is a police procedural.
NCIS officially premiered on September 23, 2003, and has gone on to far outrun its predecessor. JAG ran for 10 seasons from 1995 to 2005. While NCIS has nearly doubled that number.
After initially ranking in the 20s among TV shows, it gradually gained popularity. By 2005, it had entered the top 10, where it has been ever since. From 2012 on, it has been in the top 3. Ratings dipped a bit last season, but the show averages between 10 million and 12 million views each week.
How do fans explain the appeal of 'NCIS'?
Sometimes even fans of the show have difficulty articulating what they love about NCIS. They just know that they do. On Reddit, a fan started a thread with this statement:
"I started watching NCIS when S15 finished (last year) and watched all 15 seasons in about a month (every second of my life I spent watching). I'm just wondering if anyone else is as addicted as me?"
People responding with several variations of "you bet." with a number of them noting how much the show has changed.
"I just started watching the series from the beginning (having started late) and I'm enjoying it quite well. Tony is so different in later seasons compared to him in the beginning," said one fan.
Another responded: "I think the biggest change is McGee…he goes from probie/goofball to presently mini-Gibbs…remember he's now 16 years into the job and in most real govt jobs the upper ranks would have aged out/promoted out/transferred out."
Still another fan said: "I have a Gibbs haircut, drinking coffee. No. Not addicted at all. Forgot to mention I usually go sleep at 3 AM because I watch NCIS on my phone. (At Season 7 Episode 14)."
The cast, crew, and critics weigh in about 'NCIS'
A Parade article examined the appeal of the show, attributing its success to good writing, strong camaraderie and a certain degree of familiarity, in that the show is like comfort food.
"NCIS has found the magic formula," says Michael Storey, TV columnist at the Arkansas Democrat-Gazette. "You aren't going to be blindsided, overwhelmed with blood and gore or asked to unravel a convoluted plot. You have your dead body, the investigation, the suspects and the ace NCIS team cracking the case."
Brian Dietzen, who plays Jimmy Palmer said: "We've had so many wonderful storytellers in front of and behind the camera, shaping these characters over the past decade and a half. The work has paid off. The characters have formed a family that millions can relate to."
Teresa Rapozo, who has been watching the show since its inception, appreciates the ensemble of characters and their banter.
"They are whole, fleshed out characters. They may be dysfunctional, but what family isn't?" she said.