Why Do Some Women Like Meghan Markle and Kate Middleton Want Natural Births?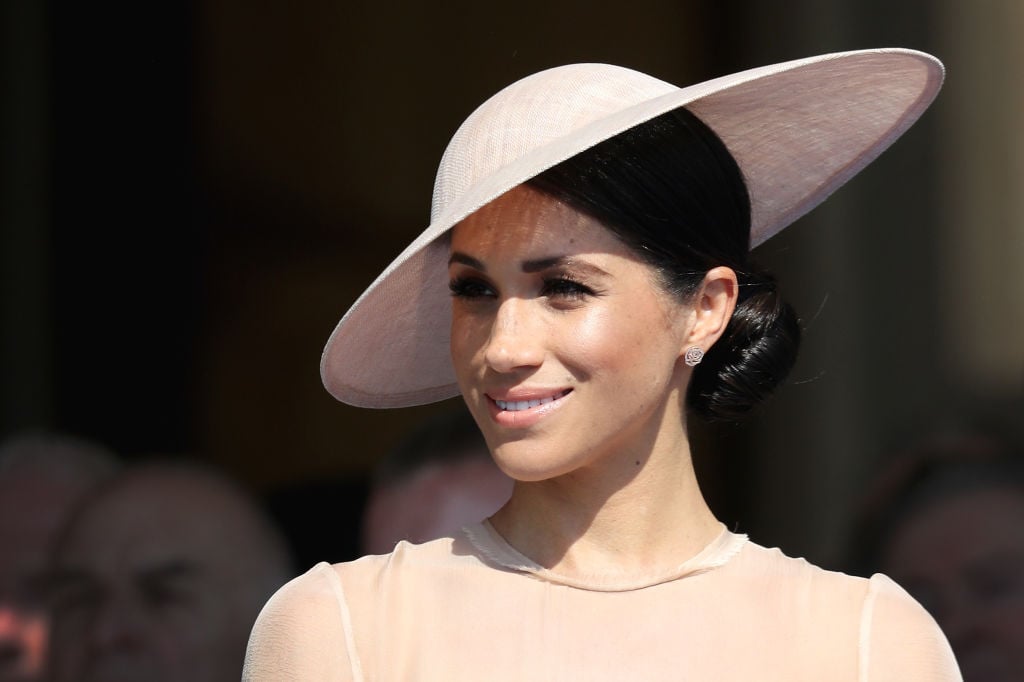 Giving birth is a natural part of life, and for many women, sets the stage for their entrance into parenthood. If they don't get the birth experience they want, it can make going into their new life with the baby a bit more difficult.
In order to try and make the process go a bit smoother, many soon-to-be-mothers make birth plans, detailing whether or not they want pain relief, whether or not the baby will stay with them or go to the nursery, and other details. Reportedly, Meghan Markle is also making a birth plan leading up to the due date of the royal baby in late April or early May.
What kind of birth does Meghan Markle want?
Meghan Markle is known for her consistent, dedicated approach to a healthy lifestyle, so it makes sense she would want the same for her new baby. She is reportedly very determined to have as natural of a birth as possible and is working with a doula in order to help facilitate it. Doulas are non-medical professionals who stay close to the mother's side during labor and delivery and acts as an advocate for not only the birth plan that the mother wants, but helps the partner and close family to stay involved as well.
Markle likely knows stress can be dangerous in pregnancy and is working to stay as calm as possible in the days leading up to delivery. According to some sources, Meghan Markle is visiting an acupuncture clinic regularly. Acupuncture is a technique that is used to boost blood circulation and is also thought to help reduce stress and promote calm energy.
Those same sources close to the royal family also state that Markle and her husband Prince Harry have been researching hypno-birth as their possible delivery method. Hypno-birth is a relatively trendy technique that involves utilizing deep breathing and particular ways of focusing on breathing patterns in order to help control pain during birth.
The environmentally-conscious duchess is making sure that their house is as baby-friendly as possible while still keeping things natural, and is even reportedly using vegan, scented paint in the nursery.
What tips will Meghan Markle take from Kate Middleton?
Although Meghan Markle and her sister-in-law, Kate Middleton, are very different women, it seems that Markle is taking some childbirth cues from the mother of three. Kate Middleton is also known to have utilized hypno-birth with all three of her children, and likely has some words of wisdom for Meghan Markle regarding not only that practice but new motherhood in general.
What does natural birth entail?
When details of Markle's birth plans were revealed, the public was naturally very curious about her choice of natural birth. The term "natural birth" can mean many things, but the hallmarks usually include the non-use of pain medication, the ability for the mother to move freely about the room or birthing center during labor, and avoiding interventions (unless they become medically necessary.)
There are known benefits to natural birth, including a possibly shortened recovery time for the mother, a tendency for the baby to take to breastfeeding easier, and it could lead to a decreased risk of illness for both mother and baby. The mother is also allowed to eat and drink during labor with a natural delivery, something that is not allowed with medicated births. In addition, with natural births, there is a decreased risk of C-sections, which themselves can lead to much longer recovery periods and trouble with initiating breastfeeding.
No matter how Meghan Markle ultimately chooses to give birth, mothers everywhere will undoubtedly concur that the only truly important detail of childbirth is that the baby arrives safe and sound.