Why Does Ariel Winter Have to Keep Defending Her Body?
The popular TV show Modern Family has spawned more than just years of comedy gold – several child stars have grown up on the screens of fans everywhere.
The one who has undergone perhaps the most intense public scrutiny is Ariel Winter, who plays Alex Dunphy on Modern Family. While the character of Alex is reserved, bookish, and not terribly popular, Ariel Winter is in many ways, the direct opposite of the character she's been playing since she was 11 years old. Winter has often come under the microscope for her style of dress, her body, and how her appearance has changed over the years.
How Ariel Winter's looks have changed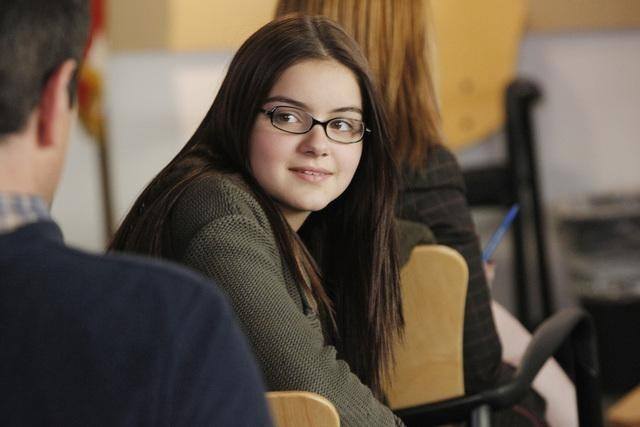 Winter first appeared on Modern Family in 2009, when she was 11. Winter was a cute, childlike actress who had been hard at work since she was only 4 years old. Over the years, fans have seen Winter grow into a curvy adult who often appears much more mature than her actual age. At the age of 17, Winter was legally emancipated from her mother, and reportedly has not had any contact with her for years.
Now at the age of 20, Winter has weathered many a storm of social media outrage over her appearance. She has a penchant for wearing body-conscious clothing and after a brief sojourn at college, which she claimed was ruined by too much paparazzi interference, has decided to focus solely on her red-hot television career.
Winter's plastic surgery announcement
In 2015, Ariel Winter shocked her fans by announcing that she had undergone breast reduction surgery. Winter stated that for many years she had struggled with the large size of her breasts and that they had been causing her back pain and body aches. After receiving the surgery, Winter has since stated that she is much more comfortable with her body and that breast reduction surgeries actually run in her family, so it wasn't anything terribly unusual.
She's proud of her breast reduction surgery scars as well – in 2016, Winter showed them off in a body-con dress on the red carpet, and tweeted about the experience afterward, saying that she's proud of her scars because they are a part of her. Winter has since appeared at several awards shows in bold dresses that highlight her mature features and strong style sense.
Winter shuts down online trolls
https://www.instagram.com/p/BsHUOgDAu-U/
From the clothes she wears to her natural curves, Winter has had to deal with a near-constant stream of negative comments from online trolls. The latest controversy was when Winter posted a photo of herself with her boyfriend during their New Year's celebration. Winter wore a tight black dress, and people were quick to comment that it seemed as though the young star had lost a good deal of weight.
Winter clapped back at the negative comments, saying that the reason she looks thinner is that her psychiatrist had switched her medication and she was simply having an adverse reaction to it. After going back and forth with the commenter for a time, Winter ended the Instagram conversation by saying that it counts as "hating on someone when you ignore the truth coming from the actual person in order to follow your own fantasy narrative."
While Winter is clearly quite proficient at handling herself (and taking on haters) she will hopefully be able to enjoy a more relaxed 2019. She is currently appearing in Season 10 of Modern Family and since it's looking likely that the show will be renewed for an eleventh season, fans can look forward to seeing much more of Ariel Winter in the years to come.