Why Does Jillian Michaels Hate the Keto Diet?
Jillian Michaels has set off a social media firestorm with her no-holds-barred comments about the popular keto diet.
"I don't understand why anyone would think this was a good idea," the celebrity trainer said about the high-fat, low-carb diet in a video for Women's Health. She called the diet a "bad plan" that requires "starving your cells" in order to lose weight.
The blunt assessment of the diet – which many says has helped them shed pounds – caused celebs like Al Roker and Andy Cohen to clap back at Michaels. Roker said she was someone who encouraged on camera bullying, deprivation, manipulation and more weekly in the name of weight loss."
So @JillianMichaels says #Keto is a bad idea. This from a woman who promoted on camera bullying , deprivation, manipulation and more weekly in the name of weight loss. Now those sound like bad ideas

— Al Roker (@alroker) January 10, 2019
"Don't feel bad, keto diet," Cohen said on an episode of Watch What Happens Live. "A lot of people think Jillian Michaels is a bad idea."
Michaels responded by challenging Roker and Cohen to a "civil, intelligent debate" about keto.
I have an idea… @Andy @alroker how about a civil intelligent debate on The 6 Keys book and keto instead of personal attacks and name calling? I'm also a motivator and I know you guys can do this. ??

— Jillian Michaels (@JillianMichaels) January 12, 2019
Why Jillian Michaels thinks keto is a bad idea
In the Women's Health video, Michaels explained her objections to the keto diet, which involves dramatically cutting your carb intake, usually to 50 grams a day or less, and eating a lot of fat and protein.
"Your cells, your macromolecules, are literally made up of protein, fat, carbohydrates, nucleic acids," she said. "When you do not eat one of the three macronutrients — those three things I just mentioned — you're starving your cells. Those macronutrients serve a very important purpose for your overall health and wellbeing. Each and every one of them."
Michaels' latest comments aren't the first time she's criticized the keto diet plan. She called it a "diet fad" during an interview with PeopleTV in May 2018. While she agreed that the diet could have some benefits, especially for people trying to manage high insulin levels, she said for most people, it probably didn't make sense. Instead, she encouraged people to rely on tried-and-true weight loss strategies, like eating less and working out more.
"Do not go keto. Just work out, eat clean and don't overeat. I promise you, balanced diet," she said. "It's that simple."
Michaels says you can get the benefits of a keto diet without going keto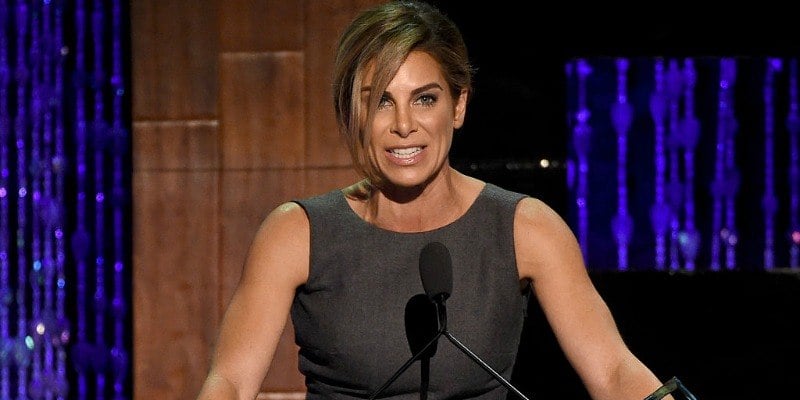 Michaels agrees that there are some possible benefits to the keto diet. In a blog post, she pointed out that because the keto diet eliminates processed grains and sugars, it can lower insulin levels. That might help with everything from infertility to diabetes to heart disease. It can also help people with epilepsy (the keto diet was actually first developed to help children with epilepsy). It could even lower your risk of developing Alzheimer's disease.
But Michaels argues you can get those benefits without taking on some of the possible risks that come with a keto diet. (Nutrient deficiencies, liver and kidney problems, and heart disease are all risks associated with the keto diet, according to the Harvard Health Letter.)
Michaels suggests people eat fewer calories, eliminate processed grains and sugars (like soda and white bread), workout, and avoid eating for a 12- to 16-hour period between dinner and breakfast. With those changes, she says, people will be able to manage their insulin levels and lose weight without following such a restrictive eating plan.