Why Does Josiah Carter From 'Below Deck' Want to Shave His Head?
Cancer can be a tough opponent. But the love of a close-knit family is even more fierce. Especially when your son is by your side, like the way Josiah Carter from Below Deck is supporting his mom.
Carter revealed a few months ago that his mother was battling breast cancer. In December, the second stew posted a photo with his gorgeous mom. He wrote, "So lovely to spend a few days with my beautiful mum. You can still be beautiful while going through chemo."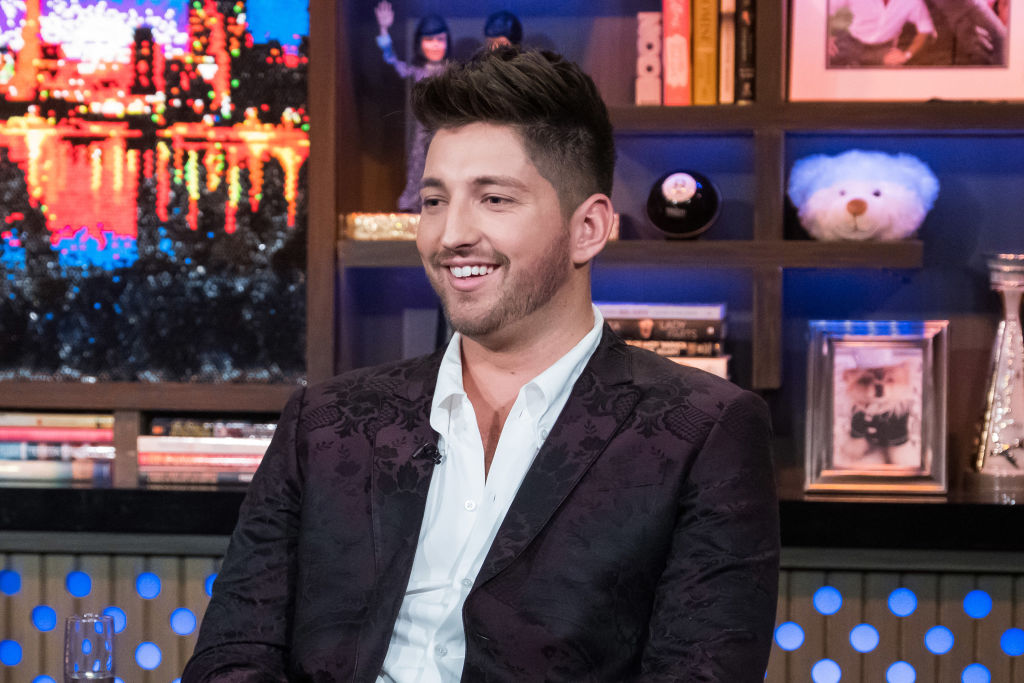 He seems to be extremely close to his mother. His Instagram is filled with plenty of family photos, especially of his mom, Kairen. Like her son, Kairen had some amazing hair before chemo. She posted an adorable photo in October before she started treatment. "Pre chemo haircut it's a bit chilly," she wrote. Thankfully Kairen is almost finished with treatment. But Josiah wanted to do something to give back to the foundation that supported his mom during her journey.
This is why Kairen had to go through chemo
Josiah elaborated about what his mom faced on Just Giving. "As many of you know, my beautiful mother Kairen was diagnosed with breast cancer last year," he wrote. "She had a mastectomy however the cancer had spread to the lymph nodes. She's currently undergoing chemotherapy and has nearly finished."
"Since I first shared this news on social media mum and I have been overwhelmed by all the loving and supportive messages we have received, so I was thinking that there is a real chance that we may be able to harness this love and support to try and do some good for others who are fighting a similar battle."
Josiah is so thankful, he's willing to do this
Josiah acknowledged the challenges anyone faces who goes through chemo. In fact, he's so dedicated to the cause, he's willing to shave his head in order to help an organization that helped his mother.
"So what could I do to get peoples attention, what visible sacrifice could I offer to make to persuade people to donate to this worthy cause? As a lot of you know my hair is my signature, its very important to me, a bad hair day is just generally a bad day. The last thing I would want is for me to have my head shaved and lose my hair, but if we can raise enough money I will shave it all off! And by all off I mean completely off." Oh my!
He hopes to raise £8,000 for the organization as a way to thank them for the support they've provided to his family. Plus, don't forget, Josiah will shave his head.
This is the organization Josiah is supporting
"The charity I want to help is called 'The Mustard Tree,' they're part of the UK Macmillan team," he wrote. "The Mustard Tree Cancer Support Centre has been created to support people with cancer, their carers and family. The Centre is available to anyone affected by cancer at any stage of the illness and offers a wide range of services within a comfortable environment where you can share your concerns, ask questions and receive support. The Centre is also available to relatives and carers of sufferers who are able to receive support and ask questions about their loved ones condition/treatment as well as any concerns they may have themselves."
According to Macmillan Cancer Support, the organization provides one to one consultations with specialist support staff, workshops, fitness, and counseling. Plus, patients can seek support to help them cope with hair loss, plus how to choose wigs.
Visit Just Giving to make a donation and help Josiah reach his goal!
Check out The Cheat Sheet on Facebook!