Why Does Kate Middleton Leave the Hospital So Soon After Giving Birth?
As Meghan Markle's due date draws closer (assuming she didn't already have the baby), royal family fans can't help but compare her proposed birth plan with Kate Middleton's. The Duchess of Cambridge may have followed royal tradition when she gave birth in St. Mary's Lindo Wing and took the iconic photo on the steps. But one thing so many people is this: Why does Kate Middleton stay in the hospital for such a short amount of time?
There are no specific royal rules or strict protocol when it comes to having babies. But it does seem a little odd that Kate Middleton always chooses to leave the hospital quickly. Is Meghan Markle planning to do the same?
Kate Middleton left the hospital faster with each child
So far, the Duchess of Cambridge has given birth to three children, and the time between giving birth and going home has gotten shorter each time. When Kate Middleton had Prince George in 2013, she stayed at St. Mary's for about 24 hours. With Princess Charlotte in 2015, she stayed for ten hours. And most amazingly, in 2018 with Prince Louis, Kate Middleton took the iconic photo on the steps just seven hours after delivery.
Any mother witnessing Kate's near miraculous recoveries is surely in awe of how she does it. Of course, the Duchess of Cambridge likely has a team of hair and makeup professionals who help her look her best for a photo that will be viewed by millions of people. But even so – looking so well-rested and stylish after undergoing the difficult trial of childbirth is impressive.
Why does Kate Middleton leave the hospital so quickly?
According to Reader's Digest, a typical American mother spends about two days in the hospital following an uncomplicated, singleton vaginal birth. But as more women become interested in drug-free and natural births, that time is getting shorter. Many women are even opting to skip the hospital altogether and give birth at home.
The Duchess of Cambridge probably had a lovely time staying at the ritzy Lindo Wing, where luxury suites reportedly cost £6,000 per night. But nothing beats the comfort of home – especially when your house is Kensington Palace. If Kate Middleton did feel poorly at any time during her recovery, no doubt she'd be able to summon a doctor to check on her.
Kate Middleton most likely wanted to take the picture, face the cameras, and then get on home to enjoy her newborn babies in peace far from prying eyes.
Is it safe to leave the hospital so soon after giving birth?
Provided that doctors say it's ok, there's no reason that a woman can't recover from childbirth on her own at home.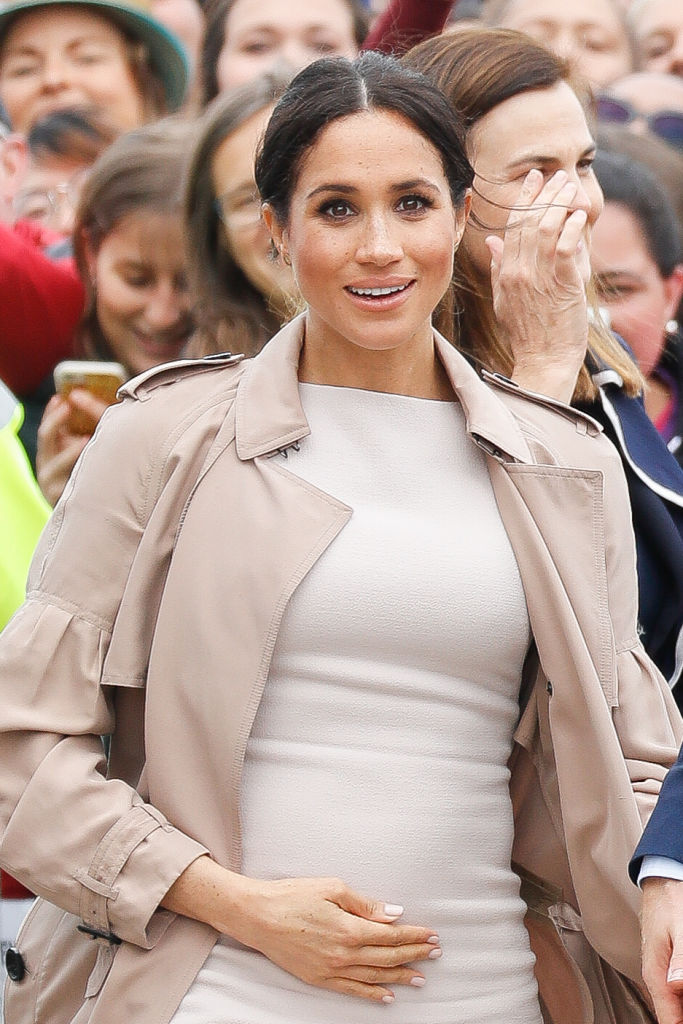 It's an option that some people believe Meghan Markle will pursue when she delivers baby Sussex in a few weeks. The idea of a home birth or at least a home recovery certainly fits in with her values, including healthy eating, yoga, and other more natural and homeopathic remedies.
But Meghan Markle most likely won't be following in Kate Middleton's footsteps by taking that photo hours after delivery. In fact, some royal experts predict it could be weeks before the world knows anything about baby Sussex. There's a small chance he or she is already born and hidden carefully away at Frogmore Cottage.
We will all find out the true answer soon enough.