Why Does Meghan Markle Get Blamed for Everything in Prince Harry's Life?
When Prince Harry began his relationship with Suits actress Meghan Markle, the royal was noticeably happier. The handsome prince was constantly smiling, his face beaming with joy, and when Meghan was by his side, his happiness reached an entirely new level.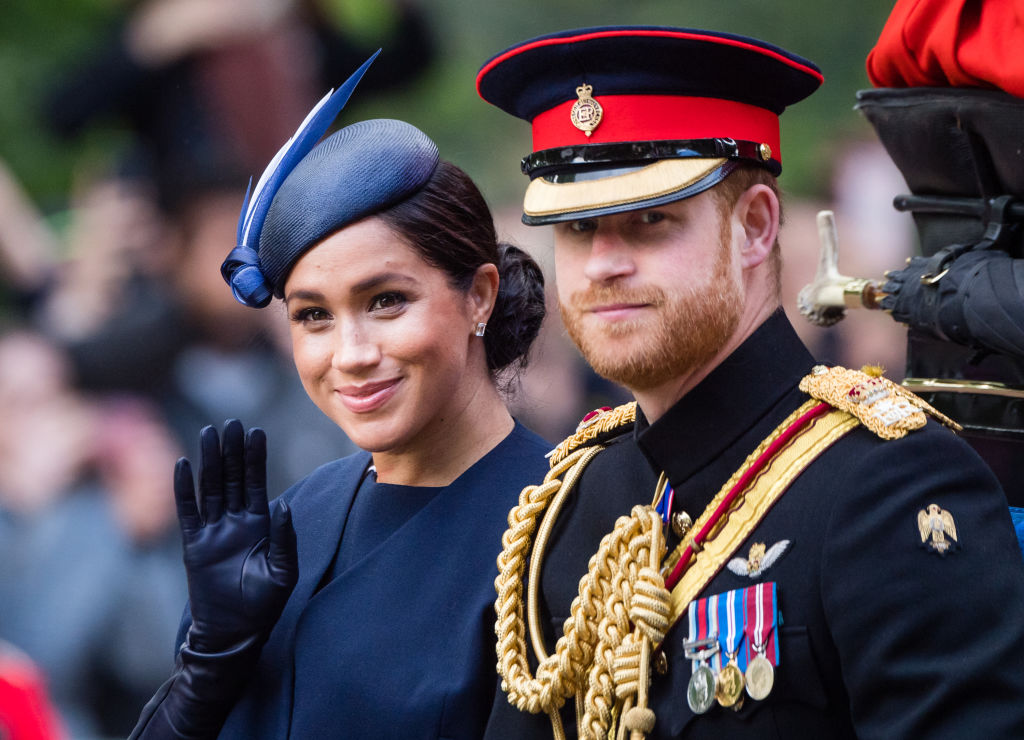 It was clear that Harry was genuinely in love, and suddenly Meghan became one of the most popular women in the entire world. Fans just couldn't get enough. Everyone was waiting to see how their relationship would evolve. When the couple became engaged, the public was ecstatic, just bursting with happiness for the soon to be Duke and Duchess of Sussex.
Ever since their marriage, however, it seems that Harry's life is changing. While some may say that this is completely normal, others are pointing the finger at his wife. So, why does Meghan get blamed for everything in Harry's life?
Is Meghan Markle really pushing out his friends?
Before meeting Meghan Markle, Prince Harry had a large circle of close friends. They were his buddies, as well as his close confidants. Since the royal wedding, it seems that Harry only has time for Meghan. Now that baby Archie is here, he is focusing on being the best dad he possibly can.
According to Meghan's former friend, TV presenter Lizzie Cundy, Meghan has "pushed out" most of Harry's friends in the short time that they have been married. Cundy also claims to have been "ghosted" by Meghan, seemingly cut out of her life after five years. According to Harry's friend Tom Inskip, after advising Harry not to get married at all, he has been completely fazed out of the prince's life.
Prince Harry has new priorities
It used to be that Prince Harry was always up for a good time with friends. He has been photographed outside of London nightclubs and at sporting events. He was always wearing a huge smile and appearing to be enjoying himself.
Since his relationship with Meghan began, and especially since announcing her pregnancy, many of his friends appear to have been shut-out of his life. But the fact is the Duke of Sussex has new priorities now, especially as a new father. His behavior is not unusual for a new father and husband who is trying to give his new family the attention that they need and deserve.
Meghan Markle has changed Harry for the better
Many royal fans can agree that Meghan has certainly changed Harry for the better. It used to be that scandals would manage to find their way to the prince. We can all remember incidents that he was involved in, such as a scuffle with a photographer outside of a London nightclub.
In addition, Harry was a pretty heavy drinker and smoker in his bachelor days. Since his marriage, Meghan has encouraged him to be healthier, eat better, exercise, and give up alcohol and cigarettes. It's a pretty safe bet that we won't see Prince Harry in questionable situations like we used to.
Why is Meghan always blamed for everything in Harry's life?
We have to wonder why Meghan is always coming under fire for everything that goes on in her husband's life. Some people may feel that Meghan is trying to change not only the monarchy but also trying to control Harry's life altogether.
According to a royal commentator, Meghan always seems to take the blame simply because she is "different." It would appear as though Harry will not stand for everyone placing blame on Meghan. He has made it clear that he plans to stand by her side no matter what.
Most people can say that they have never seen Prince Harry so happy. Clearly, the changes that Meghan has made in his life are having a positive impact.