Why Does MSNBC Keep Losing to Fox News?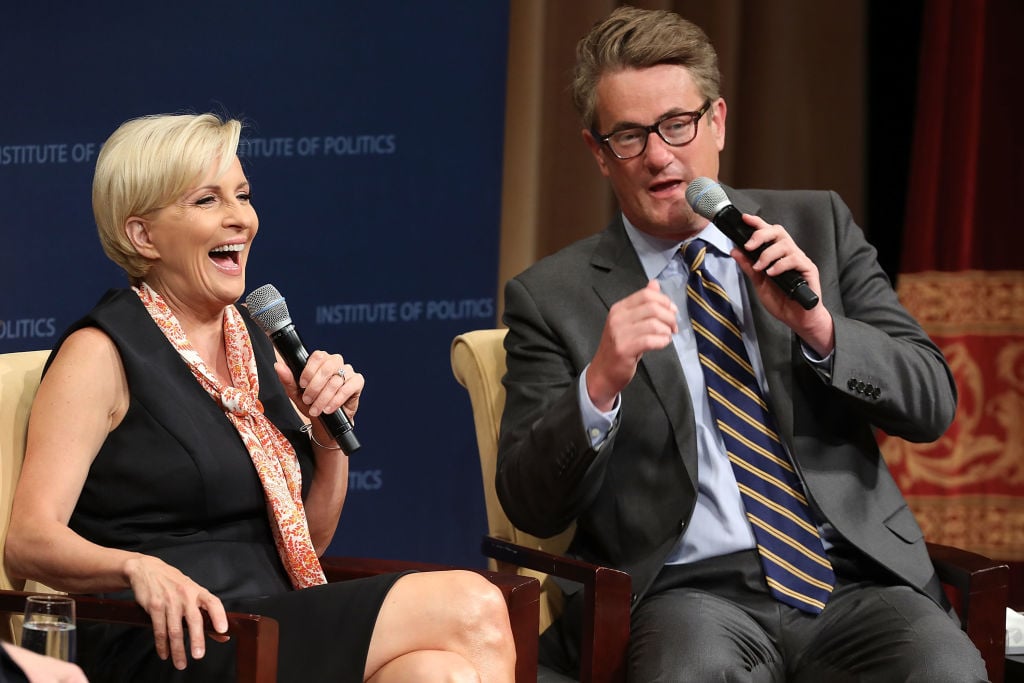 When MSNBC started in 1996, it was one of the few competitors against the then cable news monopoly of CNN. While the MSNBC of today doesn't look much like it did in its nascent days, there isn't a doubt they've had worthwhile counterpoint shows in the Fox News era.
With current superstar political hosts like Rachel Maddow and Joe Scarborough/Mika Brzezinski, they're seemingly on a roll. Yet, ratings have lagged lately. Losing to Fox News in their time slots might sound disconcerting to MSNBC fans, but there must be a reason.
Is Fox News' win over MSNBC only due to controversy or something more?
Why Rachel Maddow isn't to blame for MSNBC ratings
4000. Or 6.
Maybe they were rounding up to the nearest 4000? https://t.co/HSTHaM98B7

— Rachel Maddow MSNBC (@maddow) January 7, 2019
We've written recently about why Rachel Maddow's MSNBC show is the second most-watched political cable news show in America. Her ratings have been good, even though she may lose some viewers because she's an openly gay woman with transparent liberal views.
Regardless of this, she shouldn't take any brunt of the blame for MSNBC's losing to Fox News. When you look at her recent tweets, she's one of the sharpest talk show hosts in the industry. Almost daily, she posts well-researched facts that help her win most political arguments.
The only perplexing downside is perhaps she's too likable. Nobody really hates Maddow (even her enemies). That sets up a deep-dive into the psychology of what viewers want to see in political talk shows.
Scarborough and Brzezinski aren't to blame either
Taxpayer money should not be wasted on a wall. It should be spent on 21st Century technology that will secure borders more effectively and cut the drug flow into America.

— Joe Scarborough (@JoeNBC) January 9, 2019
Georgetown Public Policy Review / Modern migration challenges: U.S. immigration policy fails to balance national security and human rights – Georgetown Public Policy Review https://t.co/I8XSyzvkqw

— Mika Brzezinski (@morningmika) January 9, 2019
With Morning Joe being one of the most popular political shows on TV, you can't blame Joe Scarborough and Mika Brzezinski either for any falling ratings.
Despite this show often beating out CNN during the mornings, you could argue the mystery over Scarborough and Brzezinski's romantic relationship made it more interesting for some viewers. After recently tying the knot, maybe it worked a lot like fictional TV shows running out of gas after a romance is kindled.
No doubt this isn't the reason. Scarborough alone is known for his compelling and respected political tweets. The same goes for Brzezinski.
You can't help but admit Maddow and Scarborough/Brzezinski are mostly responsible for the top ratings their network still receives.
How popular are Chris Matthews and other MSNBC anchors?
Another reasonably popular show on MSNBC is Hardball with Chris Matthews. Even though Matthews still has fans (but not always loved), it's a likelihood he attracts mostly older viewers nowadays.
You can say the same with Lawrence O' Donnell and Brian Williams during the late-night hours.
All other daytime anchors are still minor household names like Chris Hayes, Stephanie Ruhle, Hallie Jackson, and Katie Tur.
These hosts all have winning personalities and excellent journalistic standards. Perhaps the real problem is they're just too good and not controversial enough.
Is Fox News bringing in younger viewers?
Media analysts say MSNBC simply isn't bringing in enough of the younger demographic to take them to the top. This 25-54 demo seems to want to gravitate to other sources for their news rather than tune into cable news for information.
Are those viewers going to Fox News instead? Maybe not, though it's possible the majority of viewers are going to Fox News simply because the network pushes our buttons.
It does seem we're attracted to controversy wherever it happens. Did we ever stop and realize maybe liberals are also tuning into Fox News, only because they want to check out what the opposition says?
The old axiom of "know your enemy," is probably more than true in the cable news industry as well. Due to continuing highly debatable commentary from hosts Sean Hannity, Laura Ingraham, and Tucker Carlson, Fox News may be winning only because they attract us to the fire.