Why Does Prince George Always Wear Shorts?
Prince George, the oldest child of Kate Middleton and Prince William, is the spitting image of his father. He even wears shorts like his dad did when he was a child.

But there's a reason the young prince wears shorts all the time. Keep reading to find out why George is always in shorts.

Short pants and bloomers

What we call shorts are sometimes called bloomers, short trousers, or short pants. Whatever you call them, Prince George is wearing them. And we're guessing he has an extensive collection of them by now.

George is often seen sporting shorts with sweaters, collared shirt, or knee socks when the weather is cold. And in Britain, the weather isn't exactly made for wearing shorts year round. So, why does George only wear shorts?

Why does Prince George wear shorts?

The answer is because that's how it's been done for centuries, according to TIME. It's a tradition among the royal family.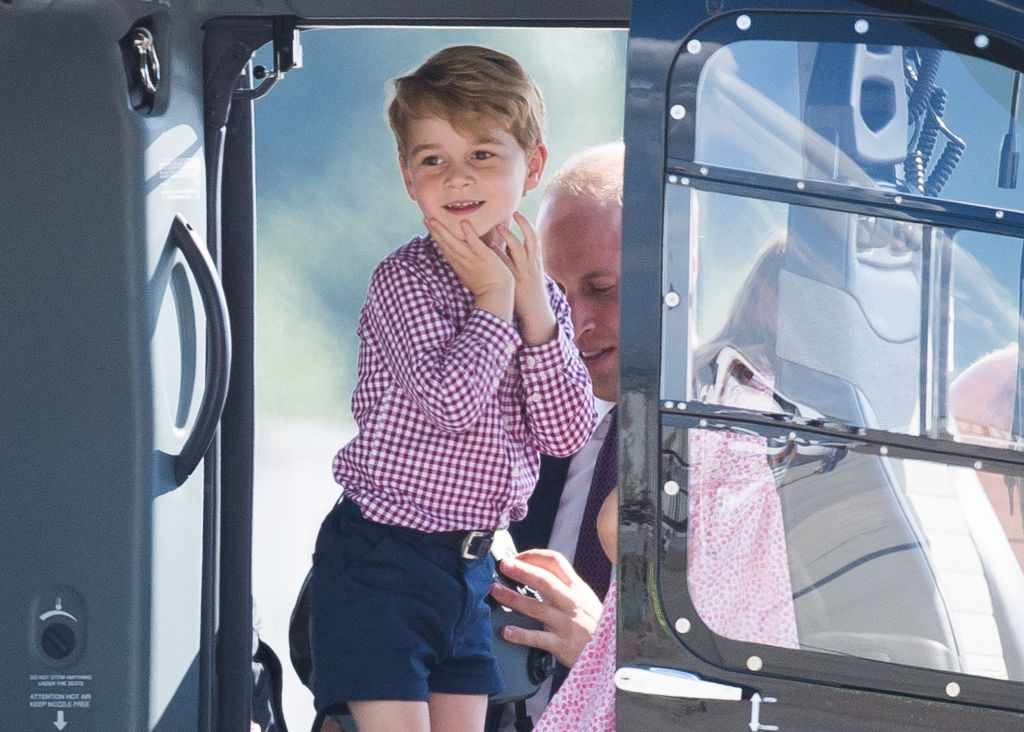 Young boys wore gowns like their sisters until they were toddlers, according to the Victoria and Albert Museum of Childhood. Boys would then be "breeched" and start wearing shorts. The tradition dates all the way back to the 1500s.

When can Prince George wear pants?

George can wear pants or trousers when he's closer to the age of eight. Wearing pants is a rite of passage for boys and means that they're growing up.

"It is shorts until you're 8 and then 'woo, you're in long trousers,'" Ingrid Seward, the Editor-in-Chief of Majesty magazine, told People. "They suddenly feel very grown up."

Will George wear pants soon?

What about wearing pants before the age of eight? It's not going to happen for George.

"It is considered very suburban for a little boy to be in long trousers when he is just a little boy," Seward said.

Among the aristocracy, wearing shorts as a boy is a longstanding tradition that's considered "very English."

That isn't to say George won't wear pajama pants or maybe even long pants when the weather is especially cold in Britain but his wardrobe will mostly consist of shorts.

Prince William wore shorts too

Just like Prince George, Prince William followed the same tradition as a boy. So did Prince Harry.

On one occasion, George was seen wearing red shorts and a white collared shirt with red embroidery, which was very similar to an outfit Prince William wore when he was young. The outfit was likely an homage to his dad's outfit.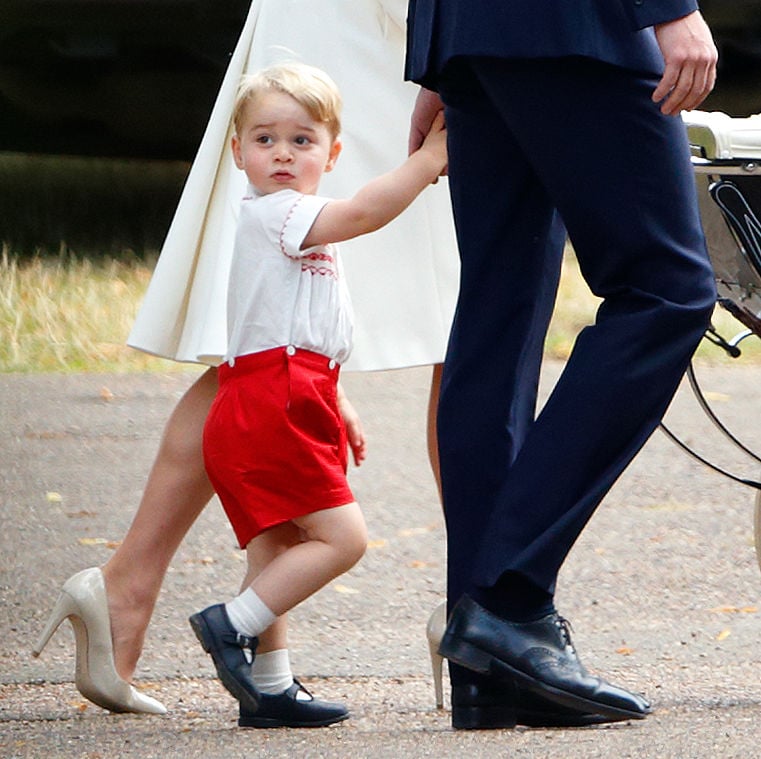 Prince William wore shorts for a number of years before graduating to pants. "Prince William didn't wear long trousers until he went to school at Ludgrove at the age of 8 or 9," Steward said.

George may wear pants before he goes to prep school but not much sooner.

George favors red and blue
Prince George has been photographed on multiple occasions wearing a pair of red shorts. They've since been identified as shorts from Doña Carmen, a Spanish brand, and were purchased in Valladolid, Spain, according to TIME.

Another pair of shorts that Prince George is often seen sporting are navy. He's worn them in birthday portraits, family portraits, and as part of his school uniform.