Why Does Prince William Hate the Idea of Naming Any Royal Baby Diana?
Prince Harry and Meghan Markle recently welcomed their first child. The couple had a boy, but if had they welcomed a girl, some betters believe the two would have named their daughter Diana. However, those close to the royal family suggest they wouldn't have, because Prince William supposedly takes issue with anyone else in the family having his mother's name. But why?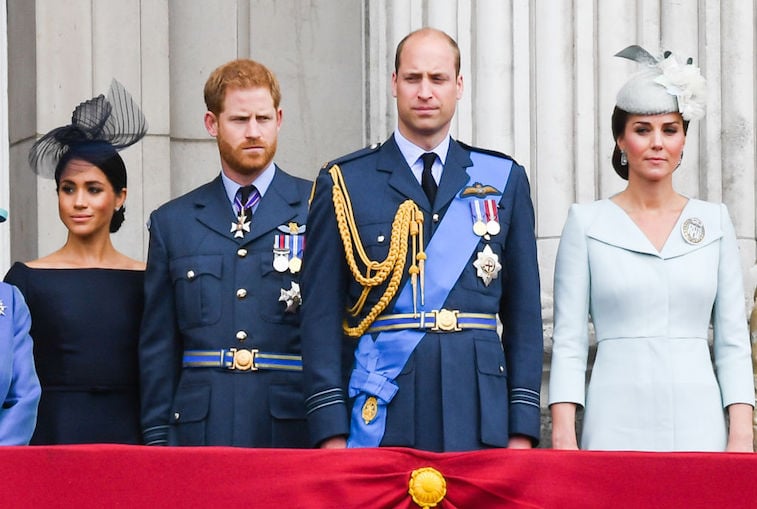 Many people thought Diana was in the running for Harry and Meghan's baby name
When Harry and Meghan announced their pregnancy, people instantly started wondering what the couple would choose to name their child. Harry and Meghan didn't reveal the baby's gender until after the birth, so the public was left guessing about that, too. However, many people felt that if the duke and duchess did have a girl, they would name her Diana after Harry's mother, Princess Diana. Harry was extremely close with his mother up until she tragically was killed in a car accident in 1997. While many people thought it would be a great way for Harry to honor his late mother, royal sources suggest not everyone would have been happy with the name.
William and Kate Middleton gave Princess Charlotte the middle name Diana
When Will and Kate welcomed their daughter, Princess Charlotte, people also thought she might be called Diana. However, Will and Kate opted to make Diana one of Charlotte's two middle names and instead named their daughter Charlotte, both after her grandfather, Prince Charles, and her aunt, who is Pippa Charlotte Middleton. Should the couple decide to have a fourth child and welcome a girl, they most likely would not name her Diana.
Will reportedly thinks it is disrespectful to Charles to name any royal baby Diana
When Harry and Meghan were deciding on baby names, there were rumors Diana was in the mix. However, those close to the family said that Will wouldn't have been happy with Harry and Meghan's decision. With everything that went on between Diana and Charles' wife, Camilla, along with the fact that Charles is very happy with Camilla, it seemed a distasteful idea to name the baby Diana. Will allegedly believed it showed a lack of respect for his father. However, it's unclear if Will and Harry ever did have a conversation about the baby's name; Harry may have decided himself that he didn't want to name a girl Diana.
The name also comes with a lot of emotional baggage
When Diana passed away, the entire family took it very hard. Harry has said that although it's been years, he still feels the sadness that followed her death. There are a lot of emotions tied to Diana's name, and it's understandable that it may have been too hard to call someone else in the family Diana. Of course, it would have been a wonderful honor that the boys' mother likely would have appreciated had she been alive, but with so many feelings attached to the name since she passed, it's for the best the couple didn't have to make the decision. Should they decide to have another baby, though, the conversation about naming a little girl will once again return.
Check out The Cheat Sheet on Facebook!