Why Does Wendy Williams Want Kourtney Kardashian to Quit 'KUWTK'?
Wendy Williams is known for her blunt, honest comments about celebrities, which she often shares with viewers on The Wendy Williams Show.
Recently, one person who came under Wendy Williams' microscope is Kourtney Kardashian, who, as many people know, is one of the stars of popular reality series Keeping Up With the Kardashians.
According to Williams, it is time for the eldest Kardashian sister to leave KUWTK.
But why does Wendy Williams think that and would Kourtney Kardashian really quit the show? Read on below to find out.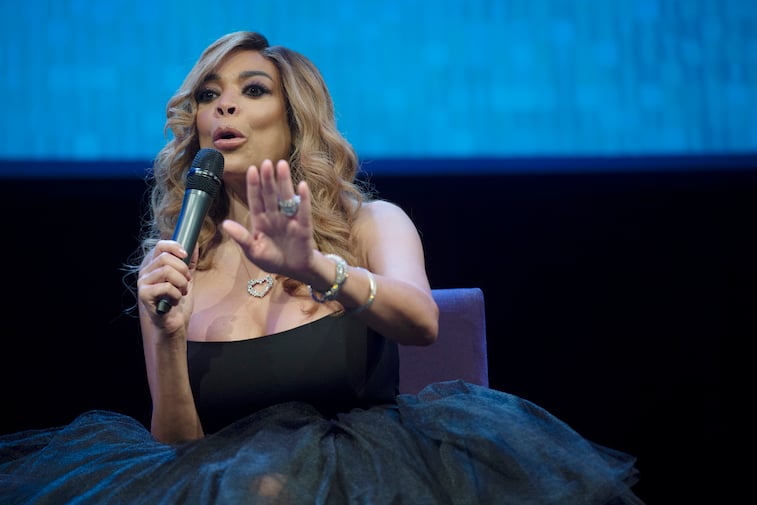 Kourtney Kardashian admitted that she would be 'very happy' if the show stopped
Kourtney Kardashian has been on Keeping Up With the Kardashian since she was 28 years old. Much of her 30s was filled with living life in the public eye while raising her three children and dealing with her ex-boyfriend, Scott Disick.
In a candid interview with Paper Magazine, Kourtney Kardashian shared that, after being on KUWTK for more than a decade, she had often thought about leaving everything behind.
"I always say I want to move away someday and just be away from it all," she said. "Sail away. No one will ever see me again."
When asked how she would feel if the cameras stopped rolling, Kourtney Kardashian said that she would be "very happy."
These words might not come as much of a surprise for anyone who has been following the Kardashian-Jenner clan. Last year on KUWTK, Kourtney expressed her frustration at being a Kardashian, not getting to spend time with her family, and other negative things that the show had brought into her life.
Wendy Williams said no one would miss Kourtney Kardashian if she quit 'KUWTK'
Wendy Williams took the time to respond to Kourtney Kardashian's Paper Magazine interview and shared that it's clear the eldest Kardashian sister is not as passionate about KUWTK as her other family members.
"Good for you for being honest with it," Williams said, "but even when you're on the show, you don't act like you're into the show… Why don't you just quit the show? I don't think anyone will miss you."
She went on to elaborate that Kourtney's story lines on KUWTK are also repetitive and not that interesting. "Kourtney's pretty, but Kourtney is not special," Williams said. "And Kourtney's story line is 'Kourtney and Scott' or 'Kourtney and the kids' or 'Kourtney sleeping in [Kendall's] bed."
Wendy Williams thinks only Kim Kardashian can survive without 'KUWTK'
Despite Wendy Williams telling Kourtney Kardashian to quit the show, she does not think that it's possible for Kourtney to stay relevant without Keeping Up With the Kardashian.
"Quite frankly, I think that [with] her website [Poosh] and anything that she wants to do – children's clothes and whatever else – she needs the show to promote her product," Williams stated.
According to Wendy Williams, Kim Kardashian is the only member of her family who could leave KUWTK and still have a successful career.
Will Kourtney Kardashian really quit the show?
Right now, it does not seem as if Kourtney Kardashian will leave KUWTK. However, whether she will stay with the show until its final season is not yet clear given what she has revealed so far.
Even if Kourtney does not leave, though, some fans think that KUWTK could be ending soon. Ratings have dropped in the past few years and watching the show also isn't necessary for Kardashian-Jenner fans who want to know what the family is up to.
After more than ten years, some viewers also became tired of the fact that constant drama is always being created for TV.
The family's current contract lasts until 2020, so it will be up for renegotiation next year. Until then, we will just have to wait and see what will happen.