Why Doesn't Jennifer Lopez Believe Alex Rodriguez's Cheating Rumors?
Infidelity and rumors of adultery alike run rampant in Hollywood. Sometimes the accused and the victim get swept away in all the talk; other times they just put all the noise on the back burner and move on with their lives. It shows that not all cheating scandals, true or not, need to end in tragedy. Just look at Wendy Williams! When she strutted back onto her show just the other day, she took all the talk about her cheating hubby by the reigns and dismissed it with poise.
While she's still making headlines, there's another wealthy couple with a cheating target on their back, Jennifer Lopez and Alex Rodriguez.
Who's spreading the infidelity "rumors' about A-Rod?
Every rumor starts somewhere and the credibility definitely leans on the accuser. In the case of A-Rod, it's former MLB player Jose Canseco who is throwing the shade. The accusations came shortly after the adorable duo shared news of their engagement on social media. While many celebrities and fans alike had nothing but good things to say, Canseco found it was the perfect time to throw Rodriguez under the proverbial bus.
According to Canseco, A-Rod is cheating on the Jenny from the Block singer with none other than his ex-wife, Jessica. He was apparently with Jessica when Rodriguez placed an eyebrow-raising phone call. This all seems very unlikely considering he was arrested and charged with beating Jessica in 1997. After such a traumatizing experience it's surprising to think that she would allow him close enough to listen in on such a private phone call.
Canseco doesn't have any receipts to back his claim
It's easy to hop on Twitter and accuse anyone of just about anything, but what about proof? While the burden lies with the accuser, Canseco has nothing to back up his wild allegations. Twitter users jumped all over the rumors, but eventually, some started asking him if he could validate the cheating. Without an ace up his sleep, Canseco backed himself up the only way he knew how — a polygraph test. The former star said he was ready and willing to submit to a lie detector, so everyone will know who the real Rodriguez is.
But that's not all! The former Oakland player also tweeted his phone number and told JLO to call him for the truth, as well as challenged A-Rod to a fight. Putting his digits out on social media is crazy and doesn't really help his case. But pleading with JLo to reach out is a brazen move.
How does JLo feel about the rumors?
Canseco hasn't done a good job of painting himself in the best light. For one, his past battery charges against his ex-wife make him look far from trustworthy. The woman in question even stepped up to slam Canseco after she caught wind of the controversy he was stirring up on Twitter.
It's not just his past indiscretions that make him the last person to believe. The former A's slugger has utilized Twitter to post quite a few tweets that make him out to be quite the conspiracy theorist. He's made a handful of posts just this year about aliens and time travel. According to Canseco,
"Aliens have been trying to teach us how to time travel but first we have to change our body composition which we are not willing to do we have tried with animals and it has failed."
Readers have no idea how he would know such information even if it were true, but Canseco seems to stand steadfast behind his alien-based ideals. He posted several other tweets on that same day pertaining to the theory.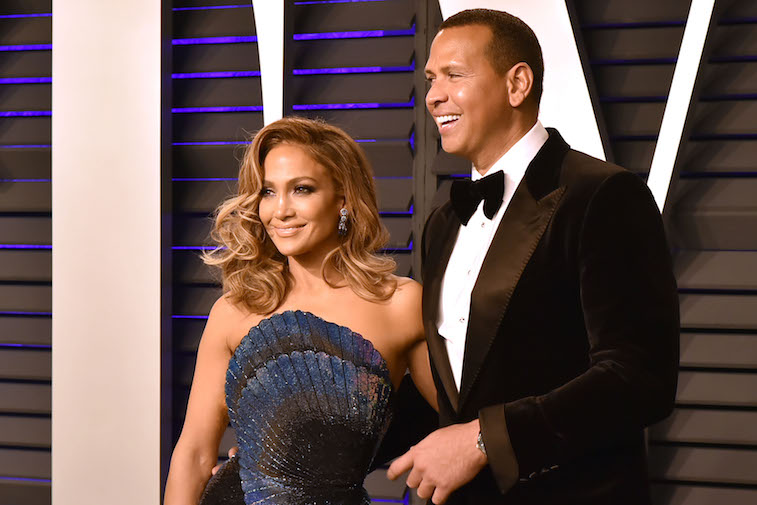 Considering his hot-tempered nature and crazy rants on Twitter, JLo doesn't seem to be to shaken up by anything he's said. Being a prominent member of Hollywood, she's also no stranger to controversy and knows its stupid to believe everything you hear. Lopez is doing her best to remain calm, cool and collected about the whole thing — a truly admirable move. It looks like the beautiful couple will be pushing forward with their wedding plans much to Canseco's dismay.