Why Doesn't Kim Kardashian Follow Anyone On Instagram Anymore?
One of the most followed people in the world, Kim Kardashian, just unfollowed everyone on Instagram. Or so it appears. Right away, Kimmy fans took notice.

Instagram's been glitching as of late, or so stars are claiming, so there's a chance this is only temporary. But many fans are thinking Kardashian's unfollowing spree has more to do with her life's new direction.

Ever since Kardashian helped to free Alice Marie Johnson from prison after serving 21 years for a first-time, non-violent drug offense, she's felt a fire burning inside her to improve America's justice system. As she worked to free and rehabilitate other inmates and fight for justice system reform, Kardashian realized she could do a lot more good if she were only more educated. So she started a four-year apprenticeship at a San Francisco-based law office in hopes of taking the bar in 2022.

Vogue recently featured Kardashian on its cover and wrote a piece about her recent "awakening." Writer Jonathan Van Meter takes the reader into a day in the Kardashian life, filled with photo shoots, range rovers, business meetings, and general chaos, all while maintaining the famous, soothing "human spa" quality Kardashian doesn't get enough credit for. Van Meter goes into Kardashian's specific role in setting Johnson free, and how the act changed both their lives. He writes about her decision to try and become a lawyer, and how she loves to be underestimated.

Kim Kardashian is making serious life changes

Shortly after the Vogue piece went live, Kardashian posted a photo to her Instagram along with a caption discussing (defending) her decision to study law.

"I've seen some comments from people who are saying it's my privilege or my money that got me here, but that's not the case. One person actually said I should "stay in my lane." I want people to understand that there is nothing that should limit your pursuit of your dreams, and the accomplishment of new goals. You can create your own lanes, just as I am. The state bar doesn't care who you are," she told her followers. It is important to Kardashian for her followers to know that anyone can work to change the laws and change the world.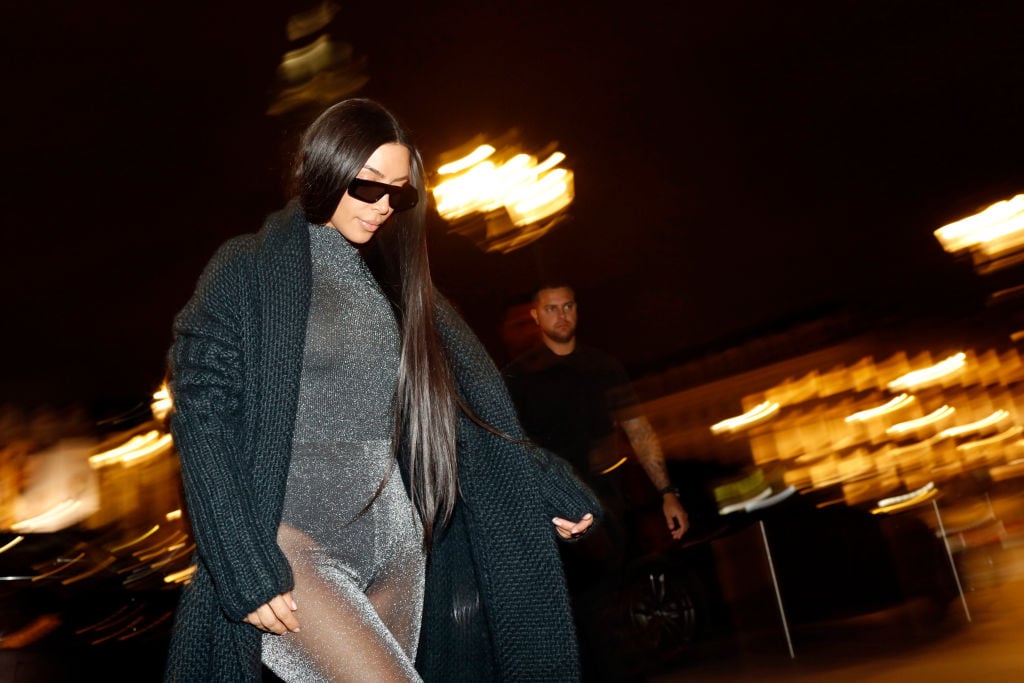 She also wrote in her caption that she's made serious life changes in order to focus on the staggering commitment she's made.

"My weekends are spent away from my kids while I read and study. I work all day, put my kids to bed and spend my nights studying. There are times I feel overwhelmed and when I feel like I can't do it but I get the pep talks I need from the people around me supporting me. I changed my number last year and disconnected from everyone because I have made this strict commitment to follow a dream of mine – It's never too late to follow your dreams."

Deleting her Instagram entirely wouldn't be doing her various business ventures any favors, but deleting everyone she follows would certainly help Kardashian focus on her new set of priorities. She changed her number to focus on studying law–it makes sense that she'd minimize her Instagram distractions, too.

Update: Kim Kardashian now follows just over 100 people on Instagram. She follows family members, her various business accounts, such celebrities as Naomi Campbell, Bella Hadid, and Jennifer Lopez, and one conspiracy theories account.
Check out The Cheat Sheet on Facebook!