Why Doesn't 'RHOC' Tamra Judge Have a Belly Button?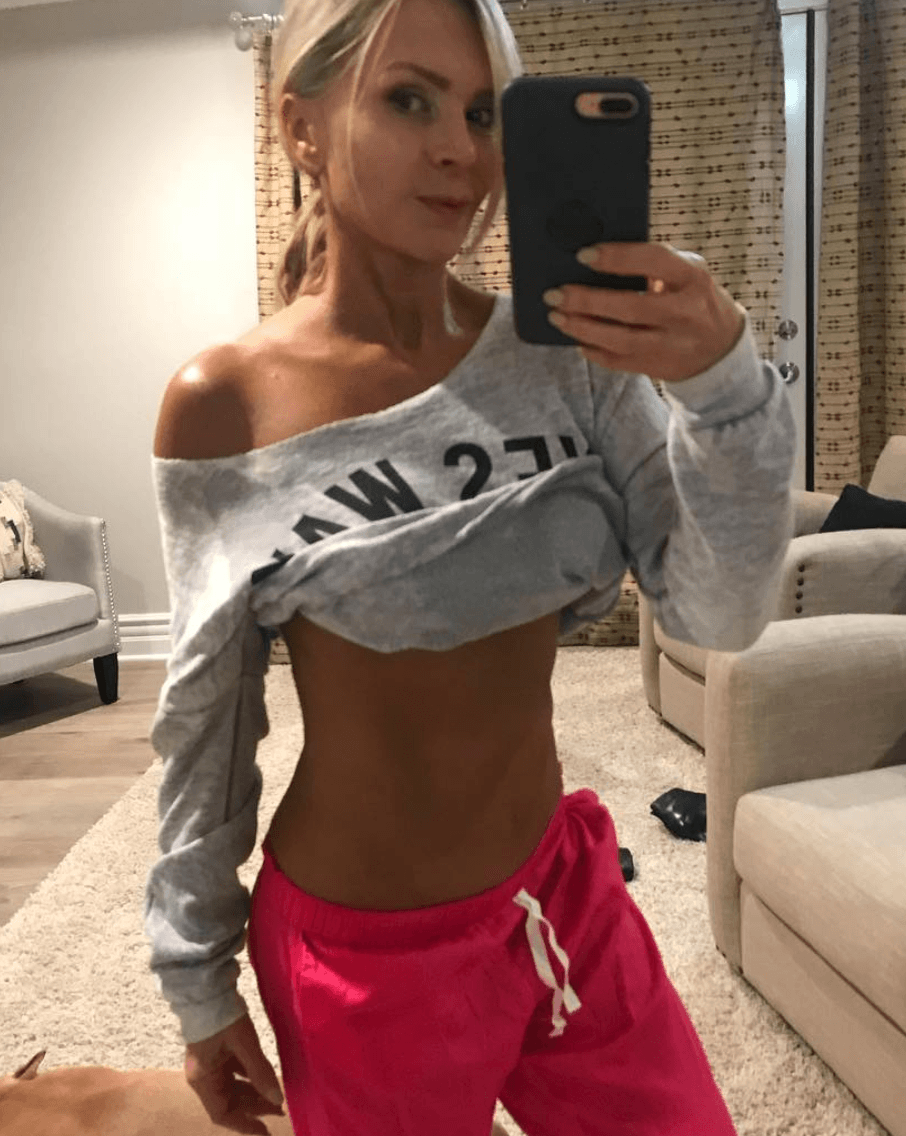 Now that The Real Housewives of Orange County's Tamra Judge is constantly flaunting her fabulously fit figure, the audience often sees her tight abs. And while most fans focus on Judge's fit bod, many also noticed one oddity–Judge seems to be missing her belly button. How is it possible to not have a belly button or is Judge's just really tiny?
This terrifying thing happened
Judge said she no longer has a belly button after one horrifying incident. "[Three] years ago, I was home alone and experienced excruciating pain. I called @drdubrow immediately and he told me to call 911," Judge recounts on Bravo's The Daily Dish. "Terry stayed on the phone with me while the paramedics took me to the hospital. He also communicated with the on call surgeon," she explained. "My stomach wall had burst due to [a] gastric hernia."
What is an epigastric hernia?
An epigastric hernia is surprisingly common, according to Healthline. The condition is a hole created by a weak area on your abdominal wall. This is usually caused by when abdominal tissue doesn't close during development. Another thought is it is created when the epigastric region attaches to the diaphragm due to tension in the abdominal wall.
Located above the belly button, this hernia appears as a small bump that protrudes when you cough or sneeze. Some gastric hernias are symptomless but others may be quite tender and even painful. While some hernias go away without intervention, others require surgery.
Judge was in an emergency situation
Patients require emergency surgery when they experience nausea, vomiting or extreme pain, Healthline reports. These symptoms could mean a bowel blockage. Left untreated, an epigastric hernia could create significant, even permanent bowel damage.
She's thankful
https://www.instagram.com/p/BHL_oNyjQjj/?taken-by=tamrajudge
The absence of a belly button is the last of Judge's worries. "Yep I have a [scar] and a screwed up belly button but my intestines were saved," Judge wrote on an Instagram post. Judge knows she has a crude scar, but joked about it in her post. "Thank you @drdubrow for being that Doctor that cared and took the time. If you need a new case for #botched 😉 you got my digits."
And went onto build enviable abs
Judge proves you can get ripped at any age, despite having children, surgery and approaching 50. "Hard work, determination and it all comes down to tonight," she wrote on Instagram. "Thank you @mia_finnegan for training me and being so dedicated. Thank you @juliusmichael1 from @juliusmichaelsalon for the amazing #hairyou always do for me and for being a dear #friend. Thanks @missm1437 for my amazing #makeup always. Thanks for @milliondollartan for making me look pageant perfect! #fitness #glamorous."
Check out The Cheat Sheet on Facebook!