Why Donald Trump Said His Wife, Melania, May Leave the White House Next
Seeing someone leaving their job within the Trump administration has has become commonplace since Donald Trump took office. Whether they were let go or resigned, there have been enough changes that it's almost hard to keep track of who's coming and going — and who will be next to exit. Well, according to Donald Trump, his wife, Melania Trump, might be next to go.
Here are the reasons people think the couple's marriage is on the rocks, why Donald Trump said Melania Trump might leave (page 5), and what would be a White House first (page 7).
1. Her hand swat and refusal to hold his hand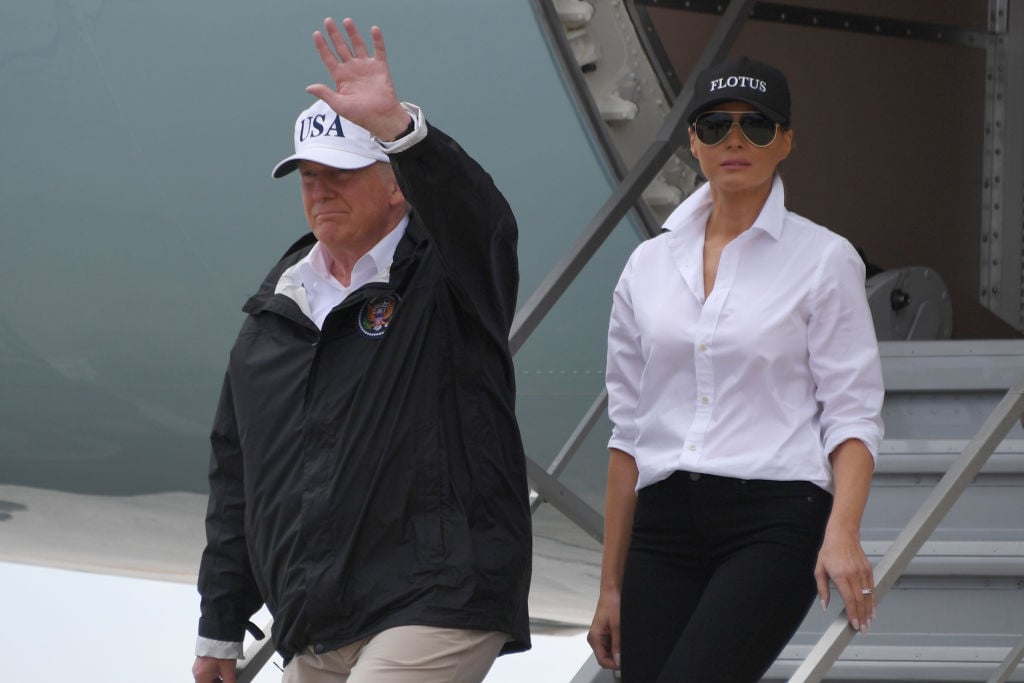 Many of the reports about marital troubles stem from the first lady's body language toward her husband in public. For example, in May 2017 when the couple traveled to Israel, Donald reached for Melania's hand, but she swatted his hand away from hers.
Then, the very next day, the first lady proved she was still ticked off at him by again refusing to hold his hand when they landed in Italy.
Next: She was "blindsided" by this news.

2. The president's alleged affair with Stormy Daniels made headlines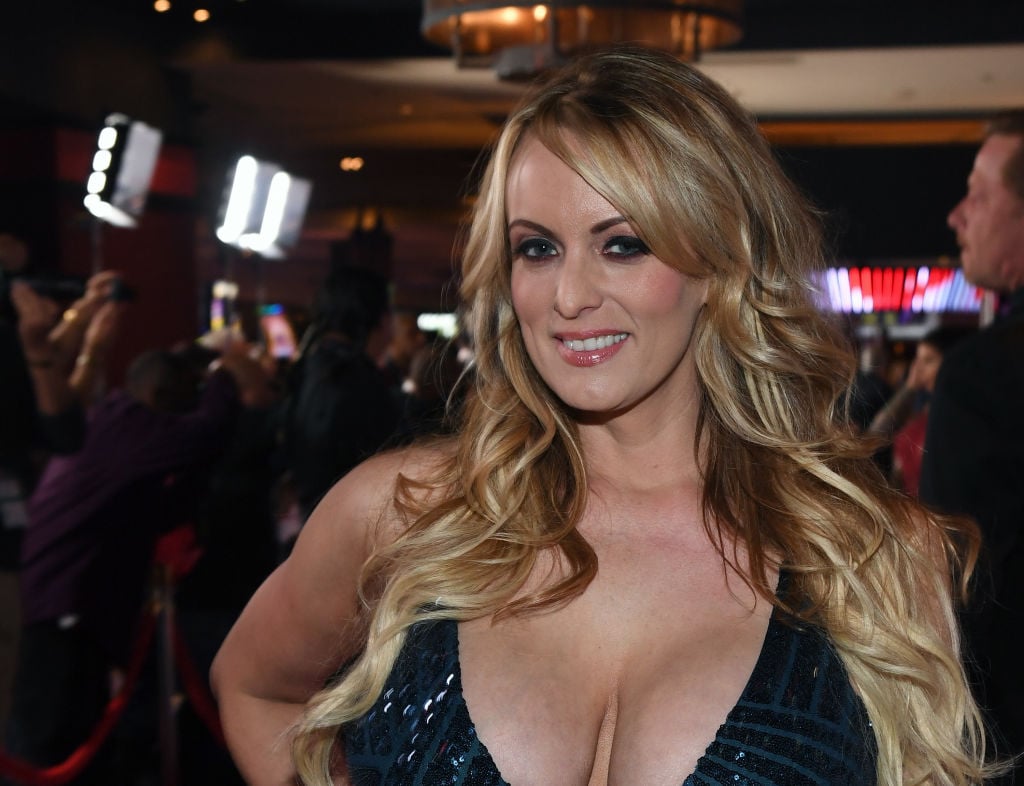 On Jan. 12, 2018, a report circulated that Donald allegedly had an affair with a porn star named Stormy Daniels and that his personal lawyer paid her hush money to keep it under wraps.
Sources told The New York Times that Melania was "blindsided" by the news and "furious" about her husband's alleged relationship with Daniels, which reportedly started in 2006, shortly after Melania gave birth to their son, Barron.
Next: Melania pulled out of two engagements hosted by the president. 

3. She did not attend 2 scheduled dinners with her husband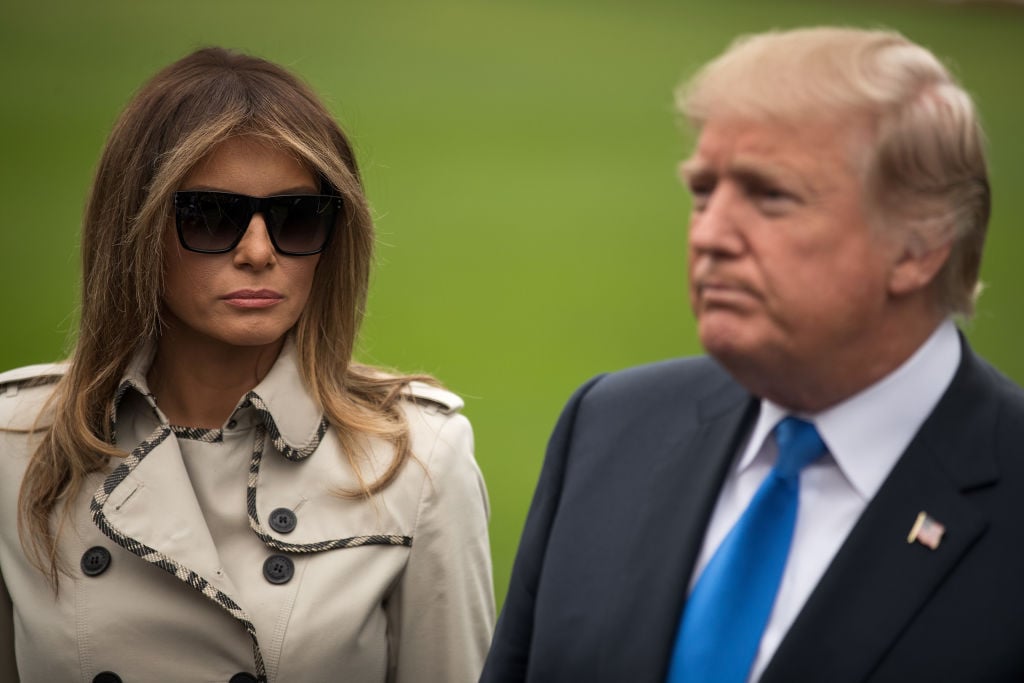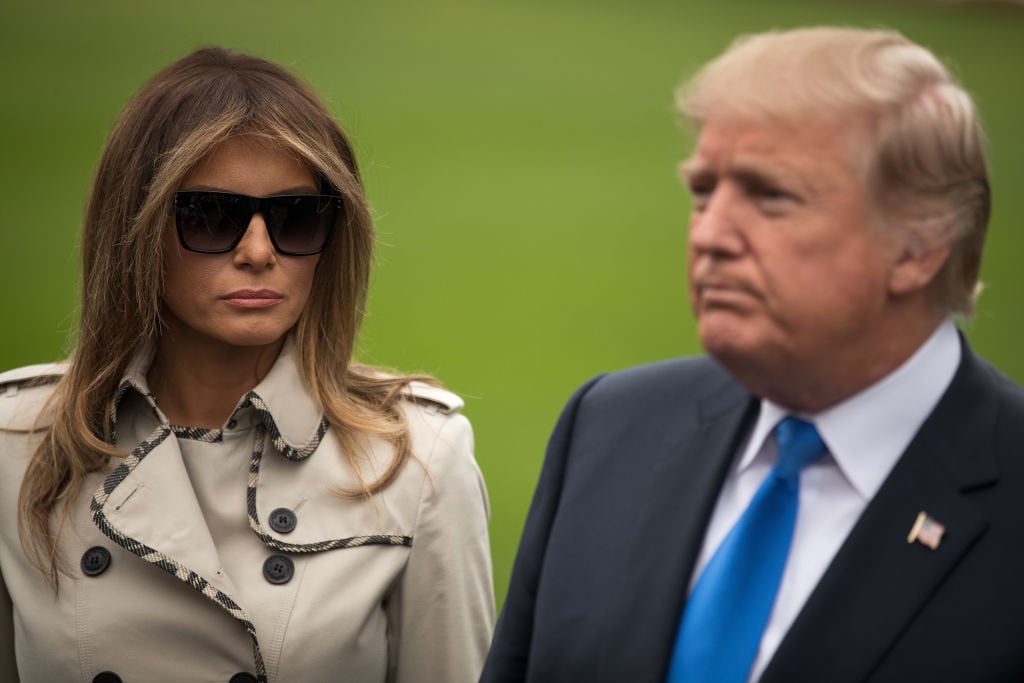 Following the affair news, Melania opted not to attend two separate dinners the president hosted at Mar-a-Lago in mid-January.
In addition, CNN noted that she requested she be driven to the U.S. Capitol separately from her husband ahead of his State of the Union address on Jan. 30, 2018.
Next: She also decided not to travel. 

4. Melania canceled a trip abroad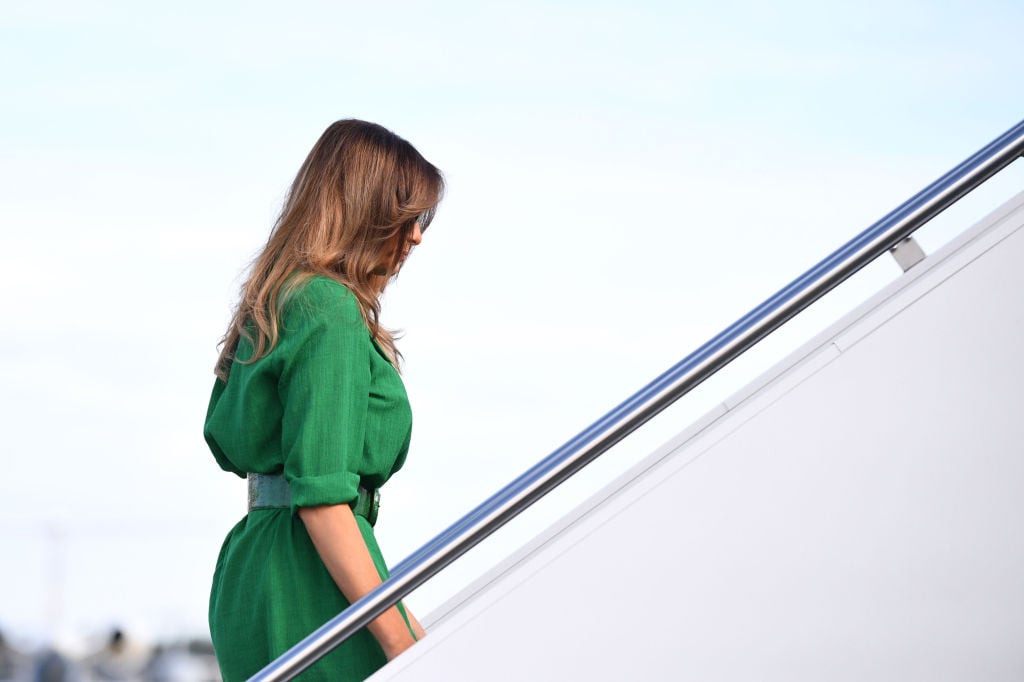 Melania also abruptly canceled a planned trip with the president in January to Davos, Switzerland, where he was speaking at the World Economic Forum. Communications director Stephanie Grisham said the reason for the change in Melania's schedule was due to "scheduling and logistical issues."
That same week was the couple's 13th wedding anniversary, but neither one of them mentioned anything about the occasion on their social media accounts.
Next: Why Donald Trump said the first lady might leave
5. The joke about Melania being next to leave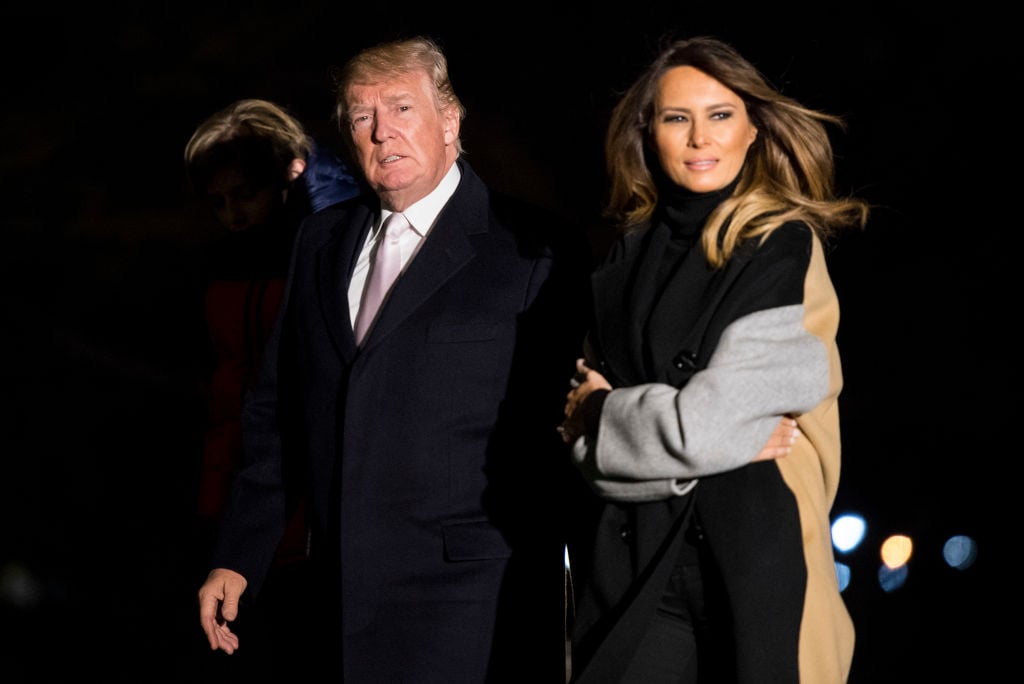 The president made this comment during the annual Gridiron Club Dinner on March 3, 2018. Because the dinner is a lot like the White House Correspondents' Dinner, the jokes were flowing. And the president surprised those in attendance by showing he has a good sense of humor. He said:
So many people have been leaving the White House. It's actually been really exciting and invigorating 'cause you want new thought. So, I like turnover. I like chaos. It really is good. Now the question everyone keeps asking is, "Who is going to be the next to leave? Steve Miller or Melania?"
However, the joke did raise a few eyebrows because it's been reported that the first couple's marriage is in trouble.
Next: Maybe being first lady isn't what she signed up for.

6. Many think their marriage is a business deal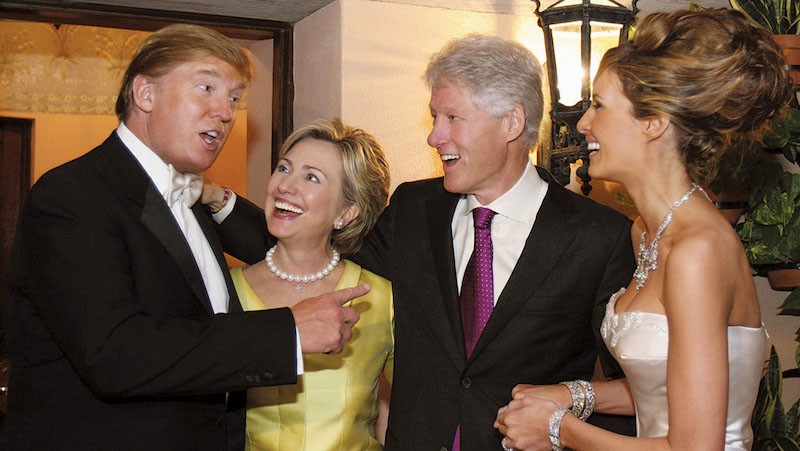 There have been rumors that the first couple's marriage is nothing more than a business deal. In Michael Wolff's book, Fire and Fury: Inside the Trump White House, it's alleged that they don't even sleep in the same room. And, prior to the book's publication, sources told Us Weekly that Melania "refuses to share a bed with Donald, even on rare occasions."
Moreover, Donald refers to her as his "trophy wife." So, if their union is just a business agreement, then Melania could want out at some point. Many reports claim she does not enjoy being the first lady, as it is not what she signed up for.
Next: This would be a White House first.

7. Would Melania divorce the president while he's still in office?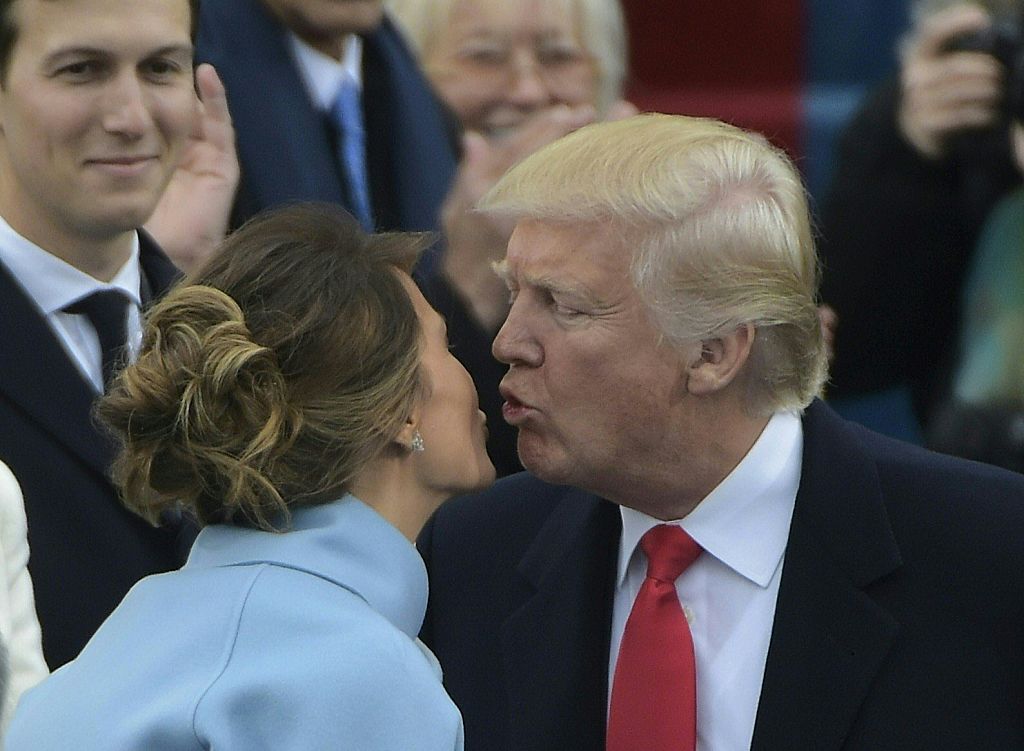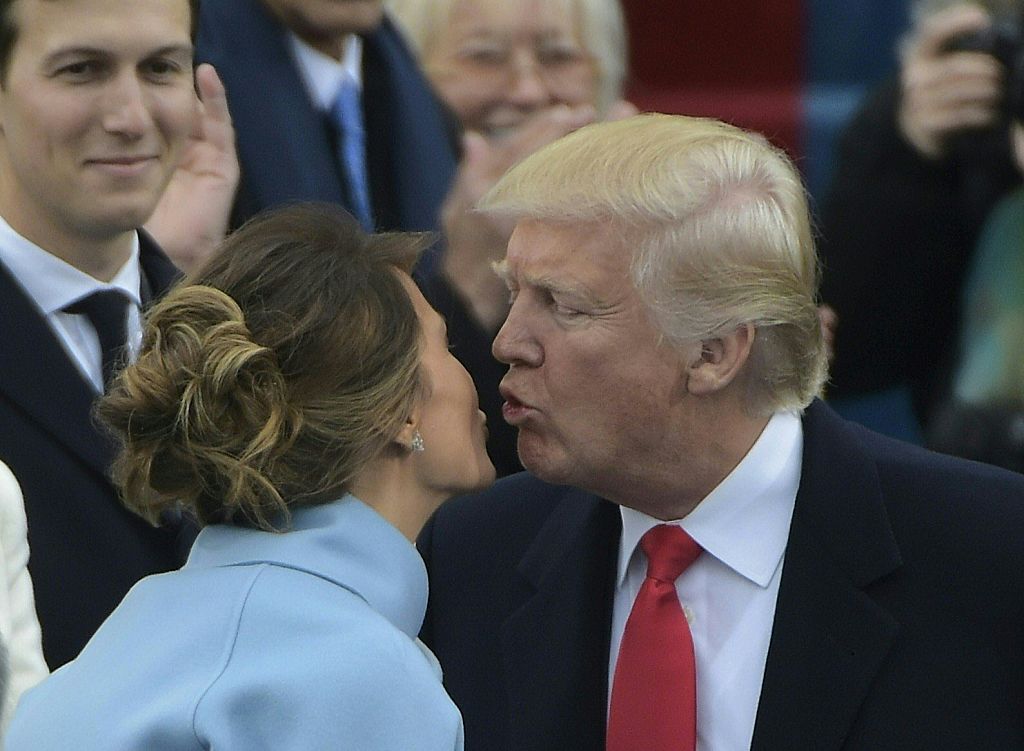 Divorcing her husband while he's still serving his term would certainly be a White House first, but this administration is full of firsts. Anything's possible, but it isn't likely.
Such a historic move wouldn't be a good idea for political reasons. So if these two truly are headed for splitsville, it probably wouldn't happen until Donald finishes his term.
Next: Their body language seems to say it all. 
8. What their body language says
We don't need a body language expert to tell us that the president and the first lady aren't exactly warm with one another. However, body language expert Susan Constantine says the couple's relationship has deteriorated since they've been in the White House. She told Elite Daily:
I think [Melania's] a very unhappy person, and I think their marriage is in deep, deep trouble … You can see that this is all show, there's no connection. I just cannot imagine that these two are going to stay married; they don't have even the elementary foundation of couple love and compassion and physical-ness between them. There's none of that; I don't see it. I wish there were but, this might be the first presidential candidate in office that goes through a divorce at the same time during his candidacy.
Next: Are they coming to a breaking point? 
9. Sticking it out
If there is one thing we know about Melania Trump, it's that she's a devoted mother. Obviously, her husband's presidency has sent her and son Barron Trump's life into a tailspin. According to Hollywood Life:
Regardless of any animosity between the two, she will not seek any type of divorce with Donald while he is in office. She is focused solely on Barron and his well being and will not do anything to disrupt that or get in the way of that. So something as big as divorce would be astronomical at any time, but while Donald was in office would be something even Melania wouldn't want to take part in.
We would have agreed with this a year ago, but there have been a ton of revelations about Donald since then. And if Melania sees the right opportunity, she might not hesitate to get out.
Next: A troubled marriage 
10. Living separate lives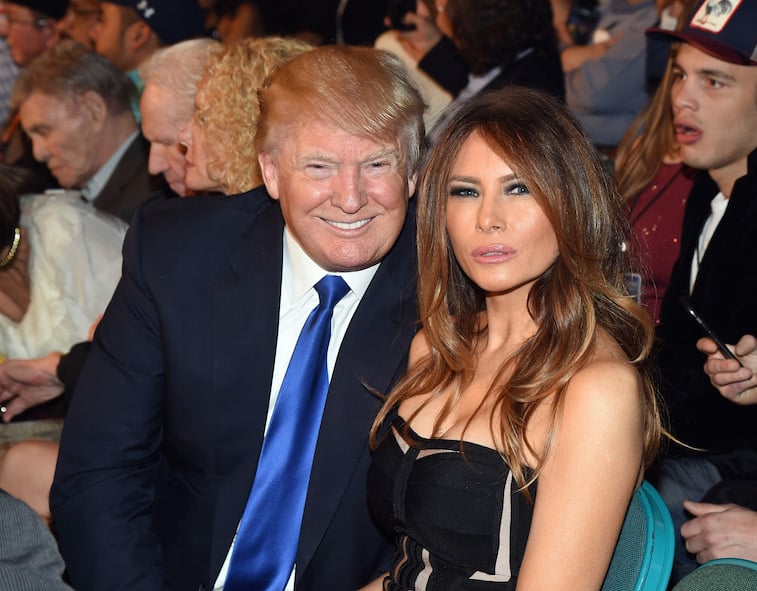 Even before Donald's presidency, the first couple seemed content on living separate lives. As previously mentioned, the first lady canceled a trip with the president to Davos after the Stormy Daniels drama and rode to the State of the Union address apart from him. According to The New Yorker, Melania reasoned this away by saying she's "not a nagging wife."
Because Melania is used to doing her own thing, being forced into the role of first lady probably didn't do much to help her marriage.
Next: It's never been done before. 
11. An unprecedented move for the White House
Half of all marriages in the United States end in divorce. So a White House divorce wouldn't be a shock to the public's system. After all, Donald himself has been divorced twice.
Ronald Reagan was the first divorced person ever elected to the presidency. However, there has never been a sitting president to pull the plug on his marriage. Still, we all know Donald doesn't do anything by the book.
He could call Russian President Vladimir Putin to get pointers. After all, Putin split from his ex-wife while running the country..
Additional reporting by Aramide Tinubu.
Check out The Cheat Sheet on Facebook!