Why Don't Prince William and Kate Middleton Engage In PDA Like Meghan Markle and Prince Harry?
The royal family is always in the headlines for one reason or another, but this year has proven to be exceptional in terms of royal coverage. From Meghan Markle and Prince Harry's environmental activism to Prince Andrew's alleged friendship with Jeffrey Epstein, it seems as though every day brings a new scandal or story.
One evergreen topic is the issue of the relationships between the two most famous royal couples: Prince Harry and Meghan Markle, and Prince William and Kate Middleton. Duchess Meghan and Prince Harry show so much PDA, while Duchess Kate and Prince William usually don't. Why the discrepancy? There's a specific reason.
Meghan Markle and Prince Harry are very affectionate in public
Prince Harry and Markle started dating in the summer of 2016 and made their first public appearance as a couple only a few months later. From the very beginning, these two have never been afraid to get affectionate in public, a direct contrast to some of the more formal royal couples.
They were often spotted holding hands and gazing lovingly into each other's eyes. Prince Harry and Duchess Meghan have even kissed at several official events, something that is traditionally thought of as a no-no within the royal family. They love to touch each other playfully, and Markle has even rested her head on Prince Harry's shoulder on a few occasions.
While many royal fans love the way that Markle and Prince Harry seem like a "real" couple, they have also received some criticism for their supposedly "non-royal" ways. Still, they aren't obligated to be as formal as Prince William and Duchess Kate, simply because they don't have as much responsibility and will likely never have to rule.
Kate Middleton and Prince William tend to be reserved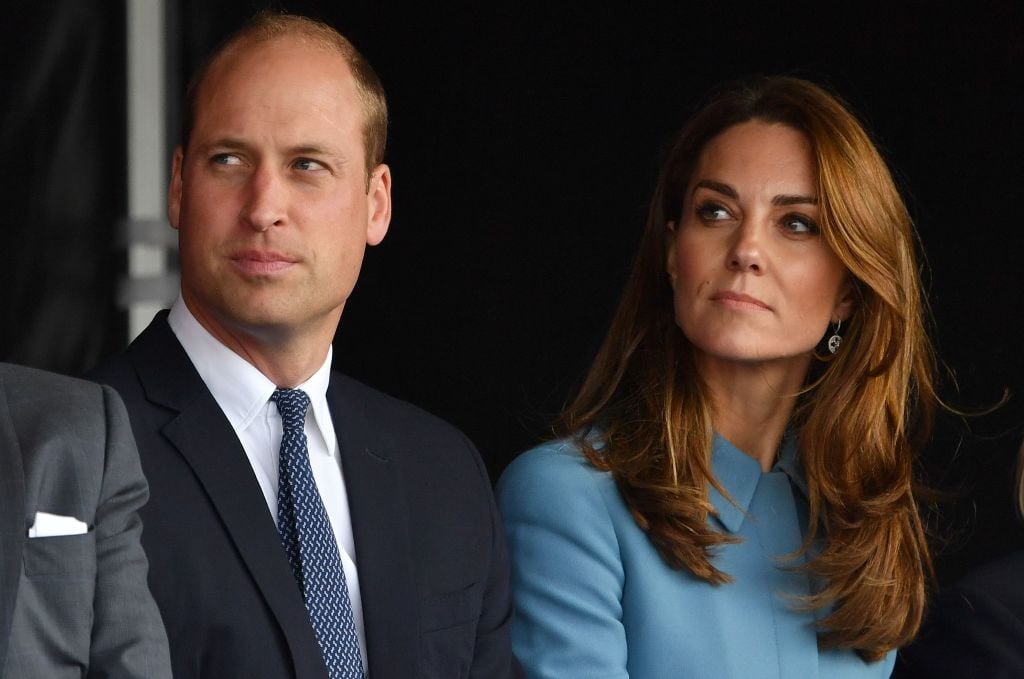 As a direct contrast to the Duke and Duchess of Sussex, the Duke and Duchess of Cambridge have traditionally been very reserved in terms of PDA. They are rarely spotted holding hands or cuddling, much less at public events.
However, this is not because the two don't have lots of love for each other — they clearly do — but rather, it is simply due to the fact that due to their elevated positions within the royal family. They are expected to maintain a standard of professionalism at all times.
It is also false that Queen Elizabeth requests that couples refrain from showing affection in public. But royal sources state that the queen does like for couples to avoid getting too close in public on a regular basis. The queen herself has set a standard for this, as she doesn't hold hands with her husband in public and likes to appear very reserved during official appearances.
Prince William and Kate Middleton recently engaged in PDA
Even though Prince William and Duchess Kate don't often show affection in public, there are rare occasions when their love for each other shines through. Recently, during a joint public outing, Prince William was seen placing his hand on Duchess Kate's back in a sweet, romantic gesture.
Royal fans loved seeing the two share an affectionate moment and began speculating that the reason for the PDA is because Prince William and Middleton are slowly beginning to let their guard down and becoming more comfortable sharing their real selves with the public.
Whatever the true reason for the PDA, it's clear that Prince William and Middleton are happier than ever within their marriage, and preparing for the continued pressures of royal life together.