Why Early Beatles Albums Featured So Few George Harrison Songs
By the time The Beatles parted ways in 1970, George Harrison had become a force to be reckoned with. In fact, on Abbey Road (the group's last studio album), George topped his bandmates with "Here Comes the Sun" and the much-covered ballad "Something."
That followed George's unprecedented showing on The White Album (1968), on which he delivered "While My Guitar Gently Weeps" and other classic tracks. While the Fab Four was splitting up, George was finishing on a high note that continued into his solo career.
It definitely didn't start out that way. On Please Please Me (1963), the band's first album, George didn't have a single composition. While he debuted his first song on the band's next LP, he was shut out of both A Hard Day's Night (1964) and Beatles for Sale (1965).
In those early years, George definitely worked in the shadow of John Lennon and Paul McCartney on the songwriting front. But practical matters also kept him from producing work the band would record in the studio.
George's had trouble pushing a Lennon-McCartney track off albums.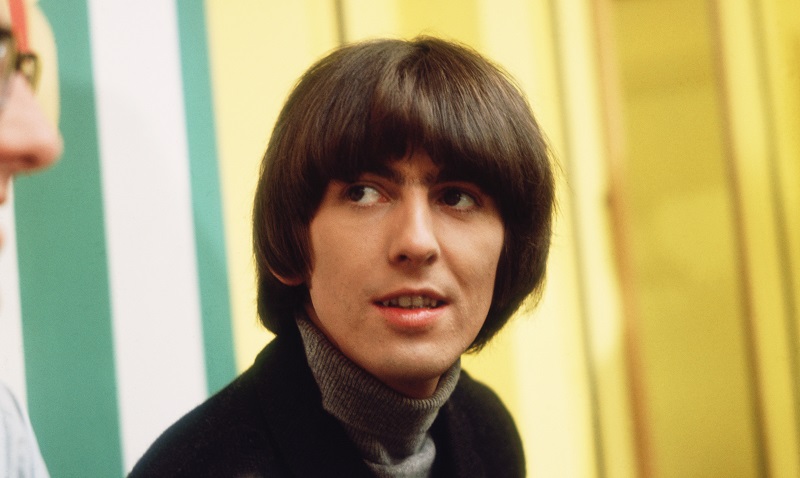 John and Paul had begun writing songs in the late 1950s, when George was barely 15 and still learning his guitar craft. So you can't blame the youngest Beatle for not honing his composition skills during those years.
By 1962, John and Paul had the ability to pen hits like "Love Me Do" and "Please Please Me." it wasn't until the following year that George got started at all. However, while sick in bed in the summer of '63, he came up with "Don't Bother Me." It made it onto With The Beatles, the group' second LP.
The first time wasn't the charm for George, but at least he got his feet wet. In the coming months, he would at times feel insecure about introducing a song at a recording session. John and Paul certainly didn't help him build up confidence.
"There was an embarrassing period when George's songs weren't that good and nobody wanted to say anything," John said. "He just wasn't in the same league for a long time. That's not putting him down; he just hadn't had the practice as a writer that we'd had."
George didn't have a Lennon or McCartney to work with.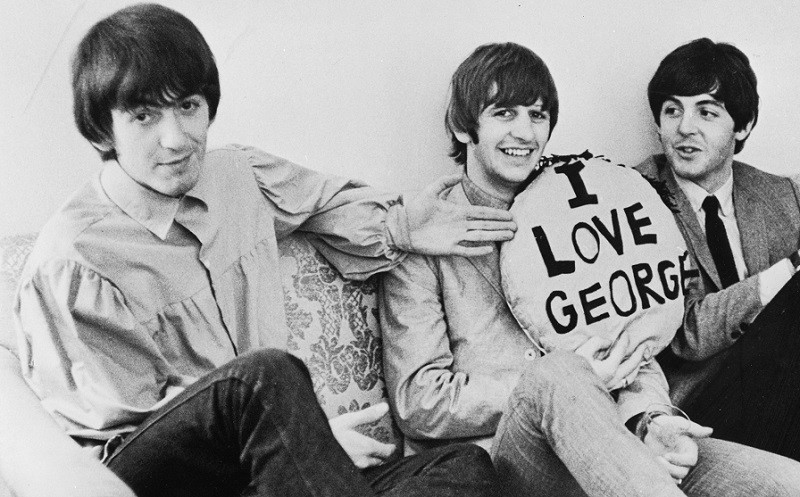 While the quality of George's early work may not have been on par with his bandmates' best, practical concerns also thwarted his growth as a songwriter. For one thing, John and Paul almost always wrote together in the beginning. George had to fend for himself.
"Writing on my own became the only way I could do it, because I started like that," he later said. "Consequently, over the years, I never really wrote with anyone else and I became a bit isolated."
In Anthology, Paul recalled discussing whether they ought to get George involved with them as a songwriter. But he and John thought they'd continue as they were. "We decided we'd just keep to two of us," Paul said.
As John and Paul matured and went their separate ways as songwriters, they still helped finish one another's tracks. Working by himself, George took a lot longer to get there. But most Beatles fans agree it was worth the wait.
Also see: Why John Lennon Shot Down George Harrison's Idea for a Post-Beatles Band