Why Elton John Considers Himself To Be a 'Survivor'
Sir Elton John (born Reginald Dwight) is one of the most beloved and esteemed musical performers in the world, and he is really having a moment in 2019. Ever since the biopic about his life and career, Rocketman, came out in May, he has seen a huge surge in popularity, especially with a younger generation who might not have known about him before. John even helped celebrate the success of the film by performing a rousing duet of the title song with the film's star, Taron Egerton, at the 2019 Cannes Film Festival. It really seems like it is John's year!
So why did he recently tell Variety magazine that he considers himself to be a survivor? A statement like that might seem surprising coming from a guy who has had friendships with royals like Princess Diana, has influenced music greats like John Lennon and has enjoyed a long-time relationship with the love of his life, David Furnish. But it turns out that what John was talking about when he told Variety that he is a survivor was his ability to overcome addiction and stay sober for nearly three decades.
Sir Elton John has been sober for 29 years now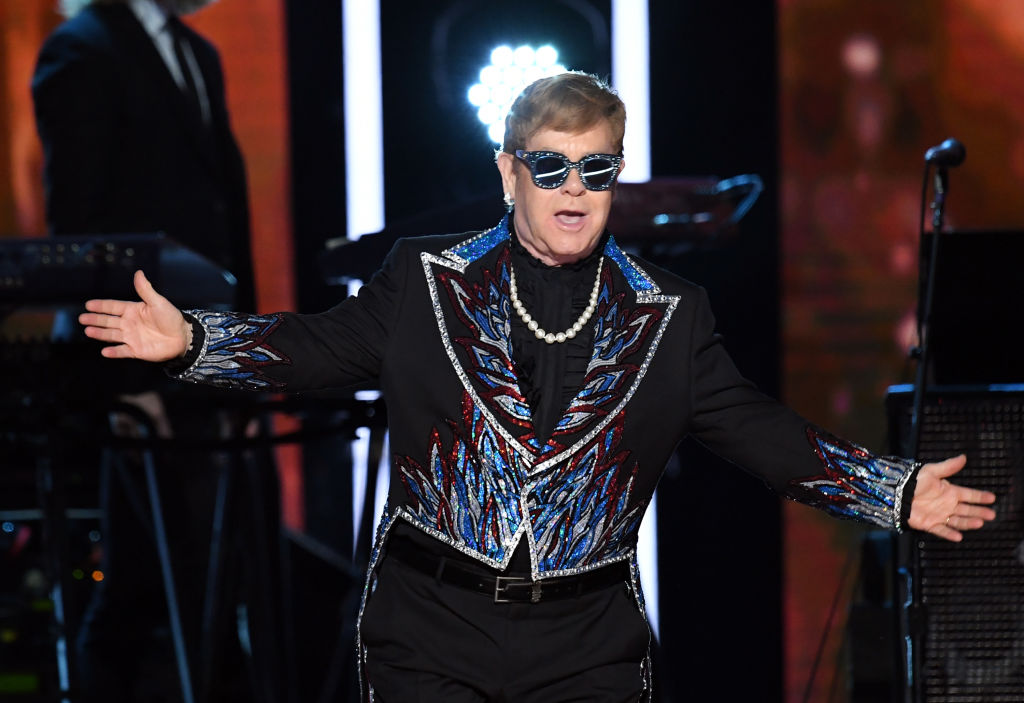 Getting sober is no easy task, as evidenced by all the celebrities like Demi Lovato and Wendy Williams who we have watched struggle with their own sobriety battles recently. So it's a really big deal that John has managed to stay sober for 29 whole years. He even celebrated the occasion by posting his 29-year coin from Alcoholics Anonymous on his Instagram to commemorate the huge milestone.
On the post, John says that before he got sober, he was a "broken man," and that getting sober required him to "summon the courage to say the three words that would change [his] life: 'I need help'." We are sure glad he did overcome his demons so that he could stay healthy, keep making music, and keep blessing us with so many of the hits that came after.
The film 'Rocketman' touched on some of Elton John's issues
As those who have seen the movie probably already know, Egerton's depiction of John in Rocketman did not shy away from showing how these issues affected his personal and professional life. In dramatic scenes from the film, Egerton depicts the turmoil and self-destruction that went hand-in-hand with the singer's addiction to alcohol, marijuana, and cocaine, which John once described as his "worst best friend."
In the interview with Variety, John described the physical distress his rockstar lifestyle caused, saying: "There were times I was having chest pains or staying up for three days at a time. I used to have spasms and be found on the floor and they'd put me back to bed and half an hour later I'd be doing the same. It's crazy."
Yikes, it sounds like things were really out of control, so it's a good thing he got a handle on them!
Tragedy and the AIDS crisis helped Elton John get sober
In 1990, John experienced a tremendous loss of his close personal friend, Ryan White, who was a well-known AIDS activist. Experiencing such a huge tragedy and seeing the way AIDS had ravaged so many helped him recognize just how precious life really is. Consequently, he ended up checking himself into Parkside Lutheran Hospital in July 1990 to begin the difficult process of getting sober.
Today, John is the founder of the Elton John AIDS Foundation, a charitable cause that he has mentioned helps keep him on the straight and narrow path. He and his husband David also have two sons who they love spending time with: 8-year-old Zachary and 6-year-old Elijah. As John has said in the past: "My sobriety has brought me everything that I could possibly wish for."
We love the happy ending on his sobriety story and we are so glad he can stand before us as a survivor today!