Why Evelyn Lozada Is Suing Her 'Basketball Wives' Cast Mate
Another day, another Basketball Wives cast member making headlines. Evelyn Lozada and Ogom "OG" Chijindu have had a rough season. Their relationship has been strained mainly due to Lozada's dislike of castmate, Cece Guiterrez, who is close friends with OG. The two were seen arguing, and eventually almost fought, during season 8 of the show.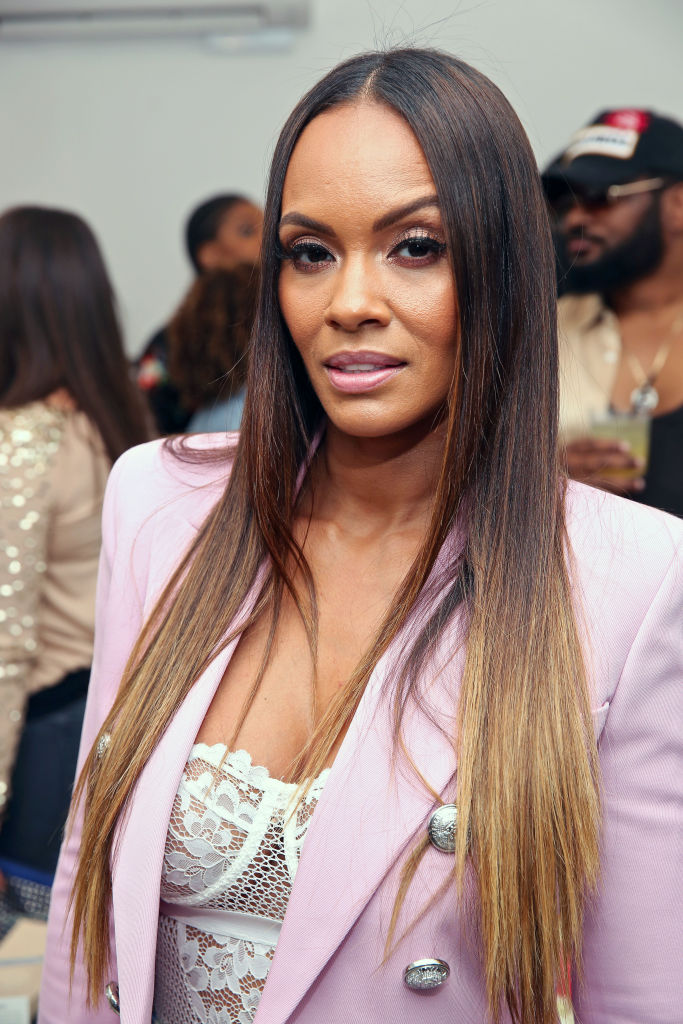 Lozada and OG have battled all season, both on camera and on social media. Fans have called Lozada out the most due to her ongoing actions. It looks as if Lozada is saying she's had enough with the recent news that she's filed a lawsuit against her Basketball Wives nemesis.
Evelyn Lozada and OG's relationship
OG joined the cast of Basketball Wives in season 7 and tried her best to fit in with Lozada and others, who have been on the show since the beginning. Their relationship has been rocky from the start. Lozada is friends with Shaunie O'Neal and Jennifer Williams. Williams has had major issues with Guiterrez, who is close friends with OG. With having friends in two separate circles, Lozada and OG haven't formed a tight relationship.
Tension began early in Season 8 when OG defended CeCe in a verbal battle with another cast member. Lozada felt that OG overstepped her boundaries and revealed personal information given by Guiterrez in order to hurt another cast member's feelings. Things escalated further after OG found out that Lozada mocked her appearance.
Things came to blows during a girls trip to Costa Rica. Verbal disputes turned physical after OG pushed Lozada into the bushes in an attempt to defend Guiterrez. Lozada was seen running behind Gutierrez, seemingly attempting to cause her physical harm, and OG interjected.
Evelyn Lozada accused of being racist by OG and fans
After Lozada posted an image to her Instagram story featuring a monkey emoji following the September 11 episode of Basketball Wives, fans and OG took it as a shot to her castmate for her darker skin complexion. OG responded with the following:
"AND THERE iT iS..SHOW YOUR TRUE COLORS YOU RACiST BiGOT..YOU CALLED CECE "LiNG LiNG" JACKiE A "COCKROACH" & NOW ME A "MONKEY"MAY GOD TAKE CARE OF YOU WELL WELL..EVELYN LOZADA..@vh1 NOT OK"
Basketball Wives fans did not take Lozada's comments lightly. Many accused her of racism and took to Twitter in OG's defense.
One fan wrote: "This is honestly disgusting! @EvelynLozada was totally out of pocket for that."
Another chimed in with: "She was and she does stuff unacceptable all the time and she's never reprimanded for anything she does."
Fans even started a petition to have Lozada fired from the show. Lozada never apologized for her comments and later stated in an interview that she was not racist and identified as "Afro-Latina."
Why Evelyn Lozada is suing OG
TMZ was one of the first to report that Lozada filed a defamation lawsuit against OG. Court documents reveal that Lozada claims she's missing out on several endorsement deals because of OG's Twitter post of Lozada being a "racist bigot."
The legal documents say that Lozada referred to OG's September 11 tweet as evidence. Lozada refutes OG's racist claims in the lawsuit, saying that her "two children are African and Hispanic descent," she considers herself "Afro-Latina" and she's also the chairperson of a foundation that raises money for abused women, many of whom are African-American. She further claims that "these are actions of a person that is not racist."
Lozada says as a result of OG's social media post that was seen by millions, she's lost several brand deal endorsements and is suing for defamation and infliction of emotional distress.