Why Everyone Is Talking About Amy Schumer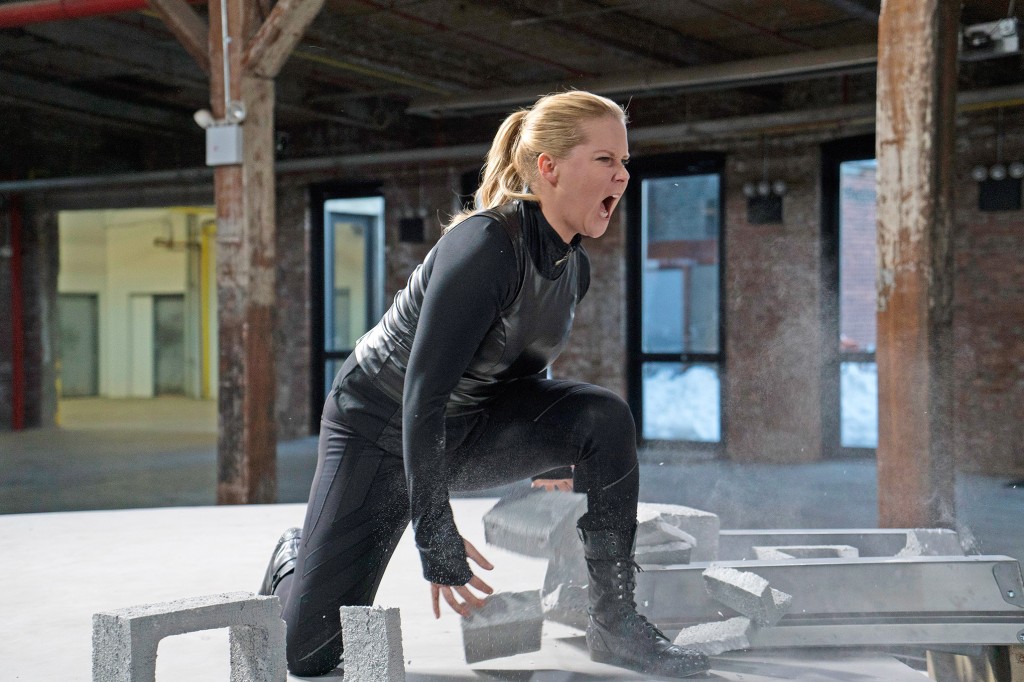 If you've been on the Internet at all over the last few months, chances are you've seen something about Amy Schumer in your social feeds or news sites. It seems like lately, this brash, quick-witted comedienne is everywhere; from viral photos on the red carpet and YouTube clips to the cover of the Hollywood Reporter. The 33-year-old  Manhattan native has been in the limelight for over a decade. Schumer used years of experience as a stand-up comic to land a stint on NBC's Last Comic Standing in 2007. She also appeared on TV shows like 30 Rock, Girls and Delocated, and in several films before landing her own series on Comedy Central.
So why, then, is she all of a sudden one of the most popular comedians in America? It all comes down to the smart career moves she's made over the last couple of years.
Inside Amy Schumer
This Comedy Central sketch comedy show has been on the air since 2013, but it's picked up a lot of buzz since its third season premiere last April. And while recent rumors suggested that the show would end after Season 4, Schumer recently tweeted that "We are slated for a season 5 but not in the foreseeable future." [Update, 8/18/16: Added news about Season 5.]
Inside Amy Schumer is a collection of stand-up comedy bits, sketches and interviews. Most of the segments are filled with pop culture references and blunt social commentary.  Schumer dissects and pokes fun at a wide range of topics: pop music's obsession with the female anatomy, the criminal justice system, and even the Bill Cosby scandal. Schumer is at the center of each half-hour episode, but she's brought on an impressive list of guest stars, including Tina Fey and Jeff Goldblum, that give the show a celebrity boost.
She Makes Controversy Funny
Part of what makes Inside Amy Schumer work so well is that she has a gift for getting to the core of tough social issues and exposing hypocrisy and political malfunction. One episode took on sexual assault with a near-perfect spoof of NBC's Friday Night Lights series.  She also frequently takes on sexism, particularly within Hollywood. This season, she envisioned a world in which women gather to reflect on their last day of being attractive enough for the industry.
She also used the classic film 12 Angry Men to call attention to how Hollywood uses a woman's attractiveness as a job qualification. By framing these controversial issues in the lens of laugh-out-loud comedy, she helps open a dialogue about how we, as a society, can make things better. The series has proved to be a ratings hit and a viral sensation, and it helped Schumer land her first starring feature film role in Trainwreck.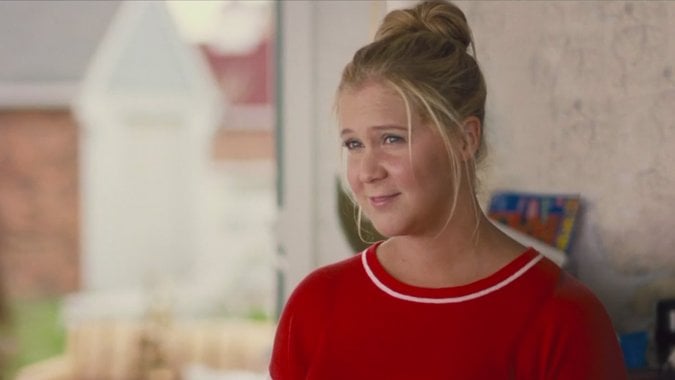 Trainwreck
This ensemble comedy first started picking up serious buzz when a rough cut of the film premiered at SXSW last March. It was especially exciting for Amy Schumer fans, because she not only starred in it — she wrote it as well. In Trainwreck, Schumer plays Amy, an uninhibited magazine writer with commitment issues who ends up falling in love with one of her subjects.
Directed by Judd Apatow, Trainwreck also stars Saturday Night Live's Bill Hader, Tilda Swinton, and Danielle Radcliffe.  Critical response to the film was mostly positive, and Trainwreck currently has 85% "Fresh" rating from the critics at Rotten Tomatoes.
More from Entertainment Cheat Sheet:
Want more great content like this? Sign up here to receive the best of Cheat Sheet delivered daily. No spam; just tailored content straight to your inbox.