Why Exactly Does Netflix Like Adam Sandler So Much?
Adam Sandler is a household name thanks to his successful career. The 52-year-old will be next seen in Netflix's dark comedy Murder Mystery, which also stars Jennifer Aniston.
This isn't Sandler's first collab with Netflix, as the actor has worked on several projects with the online streaming platform: The Week Of, Sandy Wexler, The Do-Over, The Meyerowitz Stories, and The Ridiculous 6. Netflix appears to be committed to Sandler, raising the question: why does Netflix like Sandler so much?
Adam Sandler's romantic comediesH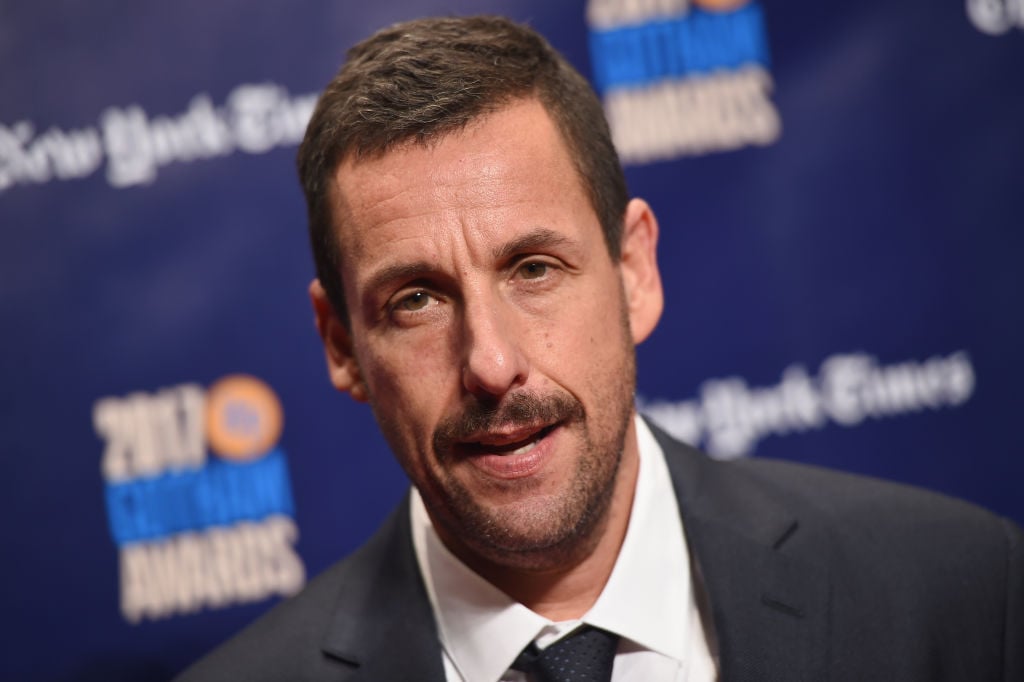 Sandler may not have the mainstream heartthrob appeal that classically handsome Hollywood actors have, but his charm is undeniable. His earlier movies — such as The Wedding Singer, 50 First Dates, Spanglish and Just Go With It — showcase that Sandler has something that other actors will never have: he's funny!
And it's not the kind funny where you have to try really hard either. It's not "run around the stage and make funny faces" funny. It's a laidback, cutting edge funny that seems to be a part of the man himself rather than a part of the screenplay.
Sandler has acted in a number of romantic comedies, across from well-known actresses like Drew Barrymore and Aniston.
Adam Sandler's relationship with Netflix
Although you may not see Sandler at the box office much in the coming years, that's ok because you can watch his new work from the comfort of your own home. For a while now, Sandler has been making movies with Netflix where he has found a new home.
He's done some stand-up comedy for them (where he brazenly talks about going down on his wife only to have her fart in his face) as well as full-length movies like Sandy Wrexler, The Week Of and The Do Over.
Sandy Wrexler is a character-oriented comedy in which Sandler plays an agent working with a singer (Jennifer Hudson). His character will remind you of Woody Allen with his dithering, repetitive ways while remaining likable and unpredictable at the same time.
The Week Of is the story of a wedding with Sandler playing the father of the bride who is trying to manage all the wedding planning despite a lack of funds. The Ridiculous 6 is a satirical western.
So basically Adam Sandler may have grown up and started playing older roles, but he remains the same funny, likable, at times dark actor we've known since the beginning. Hollywood may not have a place for him in big-budget megahits, but who needs those when we can get cozy in our jammies and watch Sandler in our beds?
For anyone who may want to take a break from an action-oriented 3D flick, Sandler makes a great change. And hopefully, he has many more years of acting to go with Netflix.
What is Adam Sandler's next movie?
Watch out for Murder Mystery which is coming in June, costarring Sandler and Aniston. Murder Mystery is, as the name suggests, a murder mystery in which Sandler plays the detective and Aniston his wife. With an Agatha-Christie type feel but a lot of Sandleresque jokes which are delivered with aplomb, Murder Mystery is sure to be a favorite with anyone who loves crime and comedy.