Why Fans Are Convinced Kim Kardashian Is Trying to Look Like Beyonce
Kim Kardashian's face and body have always gotten an extreme amount of attention, ever since fans were first introduced to Kardashian in the early 2000s. From concerns about her weight to plastic surgery questions, fans are always finding something new to fixate on when it comes to the reality star. Still, Kardashian's latest look has been prompting a great deal of concern from casual fans and Kardashian devotees alike. Read on to get to the bottom of the latest controversy and why Kardashian might have gotten herself in hot water.
Kim Kardashian's body controversies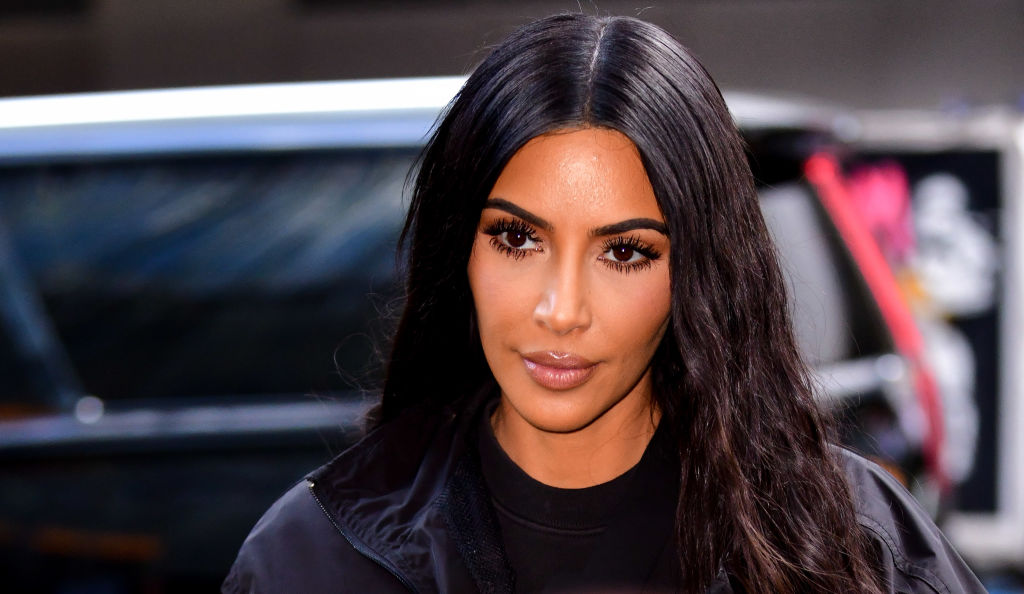 When Keeping Up with the Kardashians first aired in 2007, fans were intrigued by the large, raucous Kardashian clan — especially middle sister Kim Kardashian. Her curvy figure was all the rage, and she quickly became a tabloid superstar. She also made curves trendier and, in ways, promoted body positivity.
The release of her sex tape only cemented her status as a reality star icon, but the discussion about her body was only beginning. For years, rumors plagued Kardashian that she had implants placed in her rear to help give define her signature curves. Although Kardashian got an x-ray of the area and has repeatedly shut down rumors that she's had plastic surgery on her butt, the talk has never quite gone away.
Plastic surgery rumors haven't been confined to Kardashian's famous rear. When she appeared on the red carpet at the 2019 Met Gala, eyebrows raised at her impossibly tiny waist. Many social media users claimed that Kardashian must have had ribs removed in order for her midsection to look so comically small. Once again, Kardashian set the record straight by claiming that in fact, she was wearing a very tight corset, but that brought about another round of criticism, with people pointing out the health risks associated with wearing such restrictive underclothes.
Is Kim Kardashian trying to look like Beyonce?
Kardashian has been promoting her latest KKW Beauty launch, a '90s inspired collection. While Kardashian shares tons of selfies on social media on a normal basis, her latest snapshots reveal that she's looking somewhat different these days. Fans were quick to point out her features were less sharp and the star looks notable different. Many of her followers pointed out that in the latest pictures, Kardashian looks a lot like Beyonce. Some went so far as to post side-by-side shots of Kardashian and Beyonce, and the resemblance is quite uncanny.
Her followers have been claiming that Kardashian's new look is the result of plastic surgery rather than artfully-placed makeup — and that this is only the latest iteration in her ever-changing series of looks. It is true that Kardashian's face looks significantly different these days than it did when she first appeared on the scene. Many critics use progression photos of Kardashian's face as evidence that she has undergone extensive plastic surgery. However, she has always denied having any reconstructive surgery and has only ever copped to having Botox and some facial injections. She credits her changing look to having kids and, of course, better makeup.
Will Kim Kardashian respond to the controversy?
Kardashian is anything but meek and historically has had no problem debunking controversies about her face and body. It seems likely that if the buzz about a possible Beyonce makeover continues, that Kardashian will speak up and clarify. One thing that has proven true about the Kardashians over the years is that they aren't usually afraid to tackle rumors directly with fans, and usually post responses to criticism on social media for their fans to read.