Why Fans Are Convinced Kylie Jenner and Travis Scott's Breakup is a Publicity Stunt
Kylie Jenner and Travis Scott have reportedly broken up for the time being, but not everyone is buying the news.
A source told People that Stormi's parents decided a few weeks ago to take some time apart.
"There were several issues that made them decide to take a break," the insider said, adding that "Kylie is all about family life and really wants a second baby. She still has trust issues with Travis. He hasn't been giving her the commitment that she needs. Travis isn't ready to give her all that she wants."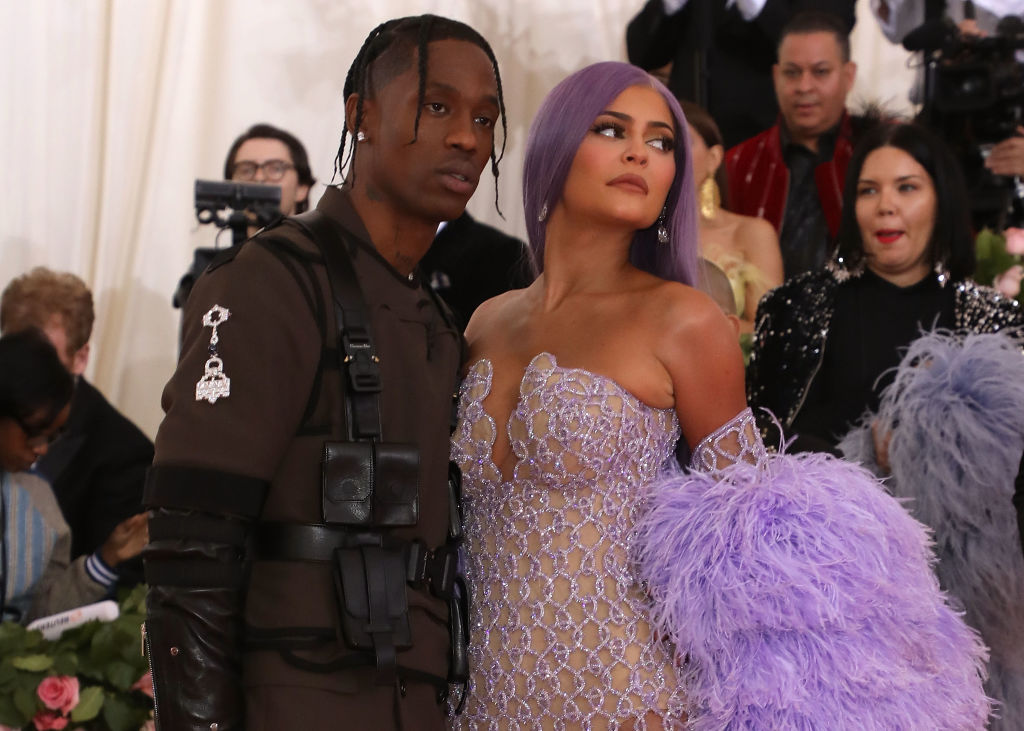 But some fans noted that the timing of the split is curious and now believe that it's all part of a publicity stunt pulled off by the one and only Kris Jenner.
The timing of the breakup
There's no denying that Kris is a PR genius who knows there has to be some drama in her life or the lives of her children in order to keep people tuning in to their reality show. Therefore skeptic fans pointed out the KarJenner clan needed another juicy storyline and that this news will help ratings for Keeping Up with the Kardashians.
Of course, a story like this puts Scott's name in the headlines too just before he drops the single "Highest in the Room." The split news broke on Tuesday, Oct. 1 and immediately after, like clockwork, Scott took to Instagram and appeared to promote his new track which comes out Friday.
Fans are convinced it's a publicity stunt
While there are fans of the makeup mogul and rapper who are saddened by the news and don't believe that it's a PR stunt there are others who know the devil works hard, but Kris Jenner works harder. Those fans took to Twitter and opined that the whole breakup is nothing more than a ploy by Mama Kris.
"My thoughts on Kylie & Travis — His album drops on Friday, common kris Jenner works in mysterious ways," one Twitter user wrote.
"Kris Jenner said that the Jordyn Woods situation was dying down and they needed more content for KUWTK so she told Kylie to break up with Travis Scott," another tweeted.
"Kris Jenner collecting her coins after leaking to @TMZ that Kylie Jenner and Travis Scott broke up," a third user said.
"Rude of kris jenner to leak the news of the kylie-travis breakup to tmz while i'm trying to learn federal question jurisdiction," another commented.
As it stands now, Kylie and Scott are reportedly living in separate homes and splitting custody of their daughter.
"Travis has been staying at his house in Beverly Hills and Kylie has been allowing him to see Stormi. She would never take that away from him," a source said.
There's a good chance that more details about the split will play out on KUWTK and then after that, it's anyone guess if Kylie and Scott get back together.
Read more: Which Kardashian-Jenner Sister Has Had the Most Plastic Surgery?