Why Fans Believe Kylie Jenner Is Irresponsible With Her Newfound Wealth
Some people go shopping after a breakup. Sometimes some new threads are just what you need to move on from an ex. Kylie Jenner is just like everyone else: She also needed to splurge after her breakup with Travis Scott.
When she treats herself, it's a little pricey. This should come as no surprise considering Jenner is a billionaire. Much like a lot of what she does, even her post-breakup shopping splurge creates controversy.
Jenner's recent purchase has fans and critics wondering if she's mature enough to make good use of her wealth.
What did Kylie Jenner do?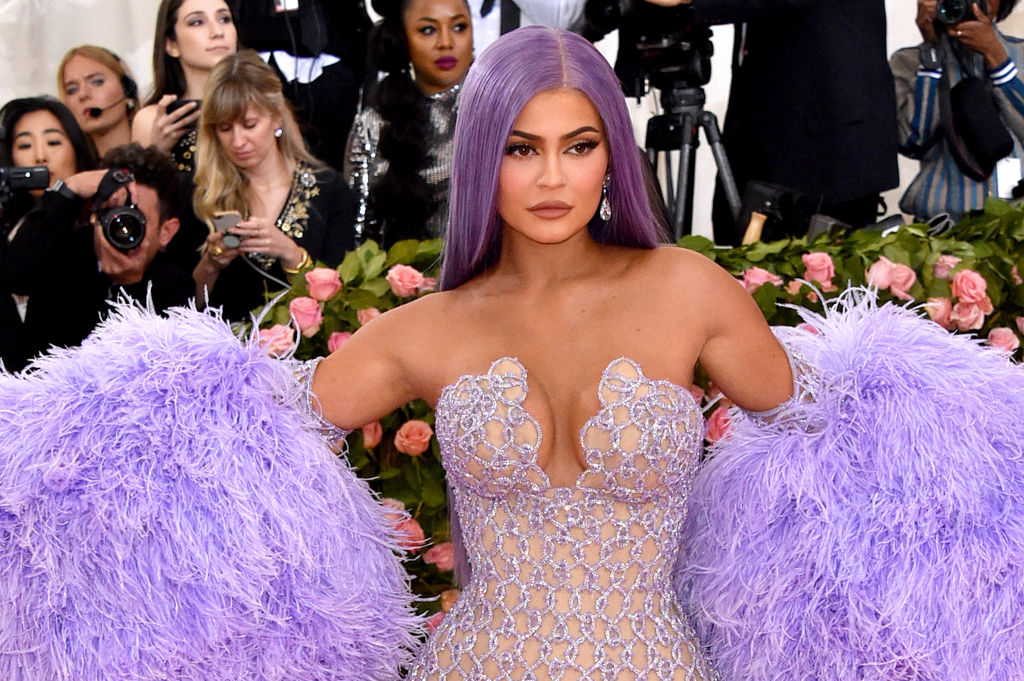 Some people buy nice, comfy sweaters when they're feeling the fall season. Not Kylie. To celebrate fall, she bought a brand new Bugatti Chiron. The ride costs around 3 million dollars.
Jenner already has quite a few fancy cars. She poses with them often on Instagram. Her collection includes a Rolls-Royce, Porsche, Lamborghini, Ferrari, and two Range Rovers. Fans are mad that she's bought yet another expensive car instead of doing some good with her extra cash.
Some fans are happy for her though. Considering how hard her year was, there are people who wouldn't begrudge her an expensive treat.
But others have been critical of her purchase and consequent "social media brag." The Blast reported that one follower commented: "How can people justify buying more cars then they possibly need when there are people out there who can't eat!" Another commented: "Oh yay! Another new car! Meanwhile, there's people struggling to make ends meet and feed themselves. I'm happy for her but damn when is enough enough?"
Jenner has since deleted the post.
Kylie Jenner had a rough year
Jenner has had a rough year. She and her best friend Jordyn Woods parted ways on very bad terms. Woods was actually living with Jenner when she got caught up in a huge cheating scandal: Woods hooked up with Tristan Thompson, who was with Khloe Kardashian at the time.
Kardashian found out, and it meant the end for her and Thompson. It also meant the end for Jenner and Woods. The Kardashian/Jenner clan proved that for this family, blood is thicker than water. The whole family turned on Woods, including her one time friend Kylie. They all said some nasty things, on-air, and on social media.
What's more, Jenner and her longtime boyfriend — Travis Scott — broke up this year too. Scott is the father of Jenner's daughter Stormi. While the real reason behind the breakup is unclear, there are some theories circulating.
There were cheating rumors. Plus, Scott was an up and coming rapper when he and Jenner got together, but it may be hard for him to work on his own career while he's dating someone who is so rich and successful. Living in Jenner's shadow can't be easy.
Does Kylie Jenner do anything good with her money?
Jenner does donate to charity, although maybe not as much as fans hope. She has brought awareness to charities helping perform surgeries on children with cleft pallets. Her company developed and sold a special lip kit for the effort. All proceeds from the sales of that kit went to the organization.
In 2017 a portion of all sales made on her birthday went to a cancer charity. Again, it's not as much philanthropic activity as fans would like to see, but Jenner is still young. Hopefully, when she gets older she'll dedicate more time to helping others. Either way, it doesn't seem fair to criticize her and not other celebrities who may do even less.
There is a sexist element to the criticism. A lot of male celebrities collect cars, and no one attacks them for having too many. Jay Leno owns more than 100 cars, but when he posts about them on social media the comments aren't usually in the same vein as the ones on Jenner's post.
Yes, having money means you have a certain obligation to be charitable. No, Jenner didn't need another car. But that doesn't mean she should be attacked for it. If we jump on her for buying herself an expensive treat, we should do the same with all billionaires.