Why Fans Find Khloe Kardashian's Body-shaming Comments About Jordyn Woods Hypocritical
When it comes to Hollywood, celebrity feuds are a dime a dozen. With so much drama and tabloids there to blow everything out of proportion, this comes as no surprise. Sometimes, fans stand behind their fave celebrity and root them on in the face of adversity. Other times, they switch teams once they realize it's their fave who stepped out of line.
In the case of reality star Khloe Kardashian and model Jordyn Woods, it looks like some fans are stepping out from behind their reality TV princess— even with the whole fiasco that went down.
Why are Jordyn Woods and Khloe Kardashian feuding?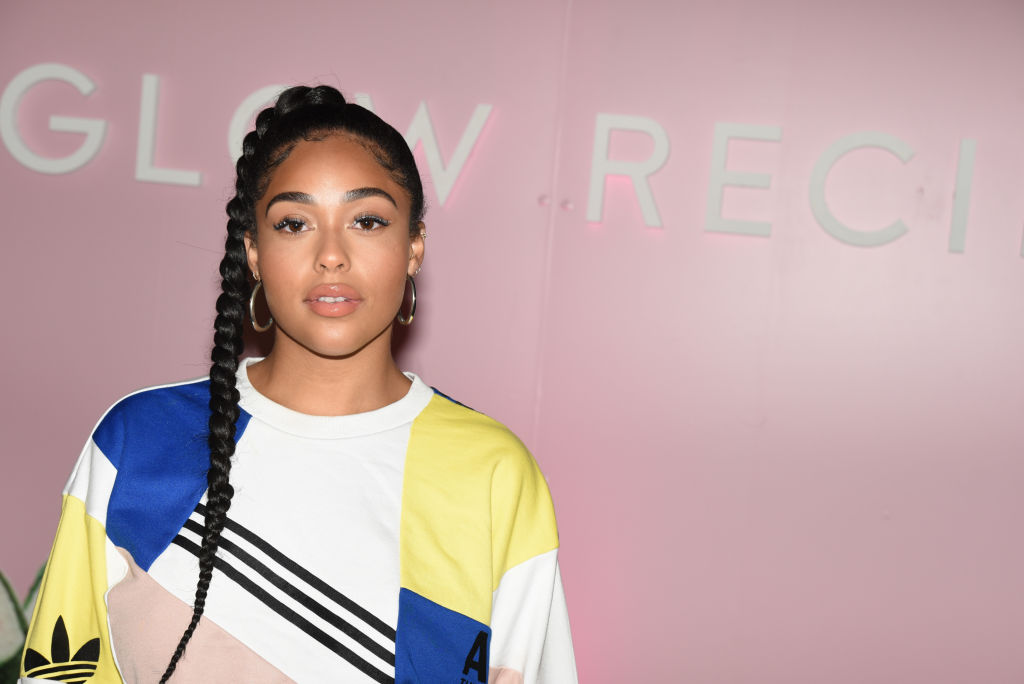 As you've no doubt heard by now, Kardashian's ex-beau, Tristan Thompson, decided it would be a good idea to lock lips with Woods, a family friend of Kardashian. The travesty occurred right around Valentine's day. Thompson stopped in to visit Kardashian before taking off to attend a party. At the said party was none other than Woods. Considering her status as a part of the Kardashian-Jenner inner circle, this was no biggie.
What was a big deal was the Cleveland Cavalier's player getting handsy and locking lips with Woods. What was a big deal was Woods allegedly following Thompson to a hotel and she reportedly didn't leave until the next morning. This shook the Kardashian-Jenner clan to the core.
The Kardashian sister wasn't at all surprised by Thompson's cheating. This wasn't his first offense. He got a little too close with four other women on two separate occasions while Kardashian was pregnant. The first time was around when she first announced, and the second was when she was about to give birth!
What did Khloe Kardashian say to body shame Jordyn Woods?
Get ready for this. On the season finale of Keeping Up With The Kardashians, a rather drunk looking Kardashian can be seen meddling with a FaceTime call. The recipient? One of Thompson's friend. During her rant, the reality star drops a bomb that fans quickly picked up on.
Khloe Kardashian ranted: "Tristan, f–k you if you can hear me! They both admitted it to me. Both of them. Fat f–king a–holes. Don't say that you didn't do something that you f–king did when you both f–king told me that you kissed, bitches!"
The obscenities were expected, but it was the fat comment that got fans going. Now, some might argue that her drunken stupor might be enough to give her a pass. Others might say that she didn't mean it in that way. After all, she does address both Thompson and Woods with the fatphobic insult even though neither are overweight. Even so, the comment didn't fly by without being hit with heavy criticism.
Why do fans find Khloe Kardashian's body-shaming hypocritical?
Several Twitter users were quick to hop on the platform and share their opinions about Kardashian using the F-word.
"Khloe Kardashian is really out here fat shaming Jordyn Woods. Bitches lose weight and forget where they came from," tweeted one KUWTK fan.
Another went into even more depth about Kardashian's connection with body image: "Khloe kardashian sat up on KUWTK for a whole season crying about her weight and how she looked and now her ass is calling Jordyn Woods fat….on f–king television at that? I'm not one to shame for it, but your whole family got work done on their body….so like."
It's clear that fans are not happy. How could someone with a history like hers turn around and call someone fat without a second thought? But there's more. Another user brought up an excellent point.
"Sooooo @khloekardashian has a whole tv show about fitness, @RevengeBody, yet calls Jordyn Woods fat on national television after crying for years about being body shamed by the media. You got lipo and lost your damn mind! You got your nerve. ."
Honestly, it looks like there's no coming back from this one. Despite the Kardashian sister being the victim and, of course, being caught up in her emotions, fans are not giving her a pass. After all, she's supposed to be all about body positivity and self-love. Calling someone fat, no matter the reason, just doesn't align with that sentiment.