Why Fans Shouldn't Expect Meghan Markle to Announce Baby No. 2 Anytime Soon
Back in May, Meghan Markle and Prince Harry introduced the world to their first child, Archie Harrison. It was a joyous moment that many fans had been waiting for since the couple got married a year earlier.
Of course, lots of royal followers are now anxiously waiting to see if a second baby will come along in the near future. However, the truth is that we most likely will not hear of an announcement for baby no. 2 any time soon. Read on below to find out why.
How has parenthood been for Meghan Markle and Prince Harry?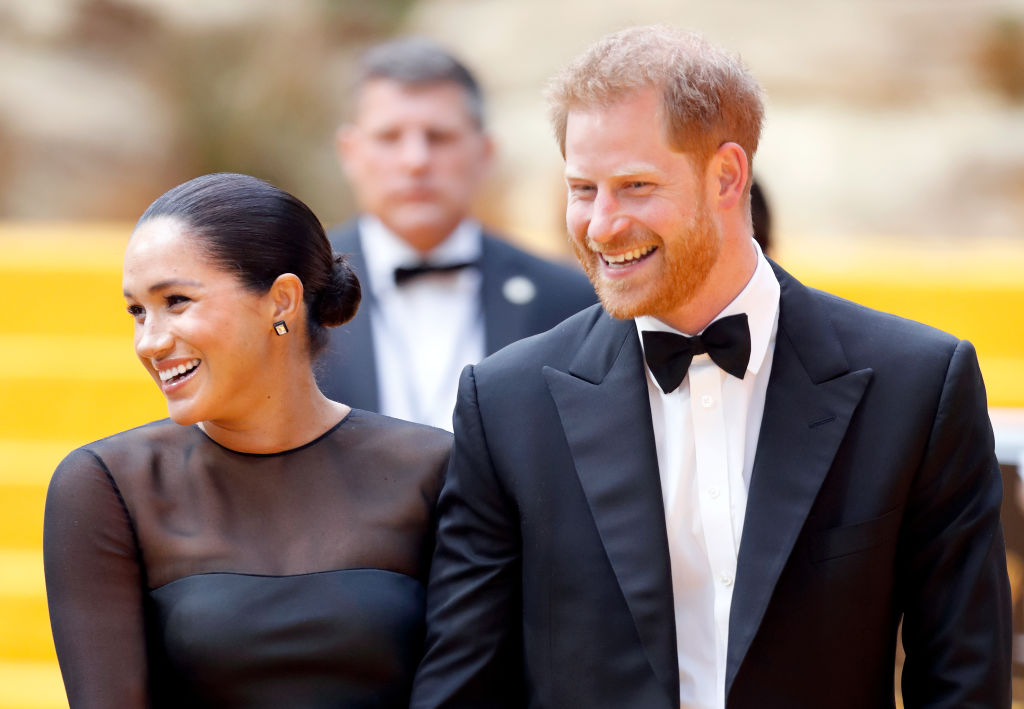 Both Markle and Prince Harry have only been parents for about two months, so the couple is no doubt still adjusting to life with a little one around. However, sources and insiders have shared that they are simply overjoyed with Baby Archie.
"Meghan is radiant, taking each day one day at a time," a source told ELLE. "What strikes me most is this authentic peacefulness that has settled within her."
The family currently resides in Frogmore Cottage, a quiet abode outside of London and near Windsor Castle. Despite being two extremely famous royals, Markle and Prince Harry have plans to let Archie live as normal of a life as possible and are doing everything they can to make this a reality.
Do Meghan Markle and Prince Harry want more kids?
Fortunately for royal fans who want to see Markle and Prince Harry raise more adorable kids, it seems that the couple does indeed want to continue growing their family. Royal expert Katie Nicholl shared with ET that "sources close to the couple told me that they really would love to have a big family. They are, by all accounts, amazing parents. They are loving parenthood." An insider also told People that "Meghan has talked about having one more."
Will Meghan Markle and Prince Harry announce baby no. 2 soon?
While it seems likely that there will be at least one more child joining Markle and Prince Harry's family, unfortunately, we might have to wait a while before hearing of news about a second baby.
This is all for the sake of Markle's health. Being over 35 years old, she is what those in the medical community call a geriatric mother. Doctors often advise women in this age group to wait at least a year before conceiving again. If they try to conceive within six months of their previous pregnancy, they could be at risk for maternal mortality.
Julie Jomeen, a professor of midwifery at the University of Hull, pointed out that women should plan things out with their doctor, though she does understand that many women Markle's age might feel that "they don't have the same luxury of time in terms of their fertility" compared to younger folks.
"However, the general health of the Mum is an important factor here in risk," she said. "What is important is that they are aware of the evidence around birth spacing and that they make their choice based on good evidenced based information."
Will Meghan Markle choose adoption or surrogacy?
Should Markle forego getting pregnant in the future, however, she still has other options to grow her family. Adoption and surrogacy are two popular alternatives that celebrities like Angelina Jolie and Kim Kardashian have promoted.
Markle and Prince Harry have not shared how they feel about adoption and surrogacy, but based on what we know about them, likely these options are not completely off the table.
Neither of these choices has been utilized much by royal family members, but Markle and Prince Harry have shown time and time again that they are a different generation of royalty. It's clear that, when it comes to what is best for them and their children, Markle and Prince Harry are not afraid to go against established traditions.