Why Fans Think These HGTV Shows Are Fake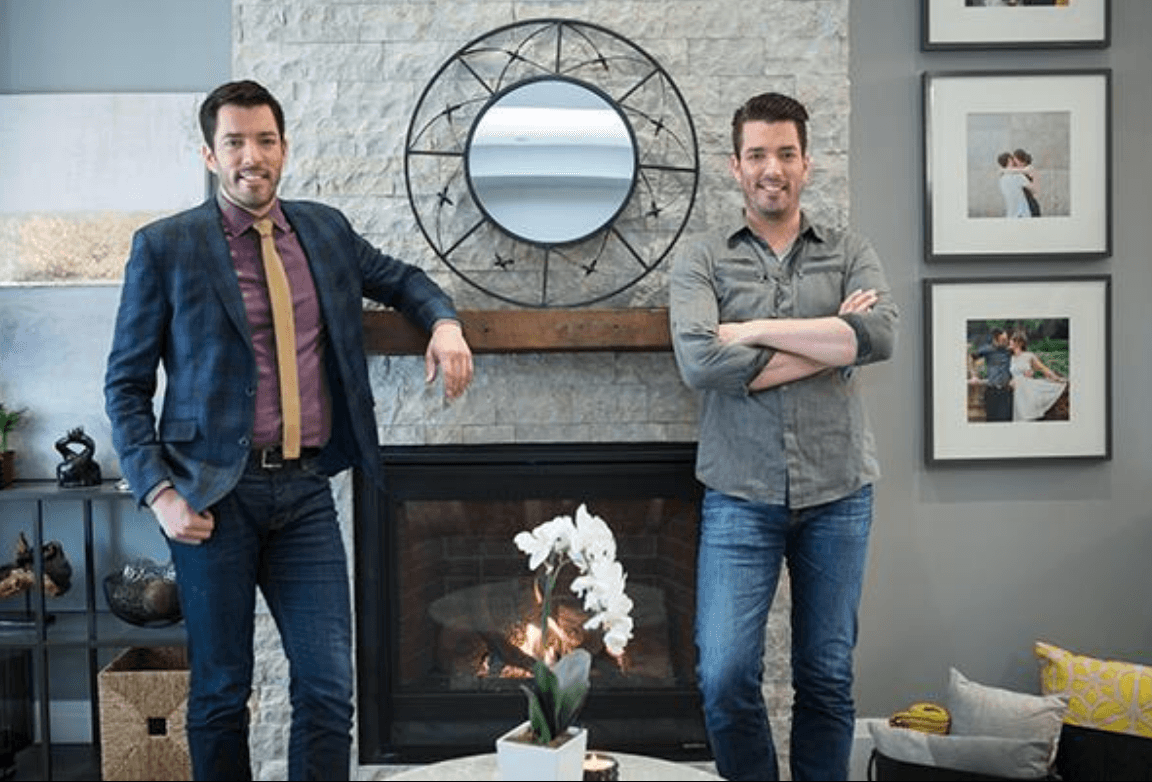 HGTV is a network full of shows people love to binge-watch. It's easy to get caught up in the home transformations or follow someone's journey of picking the perfect house, but there have been rumblings for quite a while that things aren't what they seem. It's been alleged that these shows are actually scripted to keep viewers engaged.
Fixer Upper, for example, was one of the network's most popular shows, however, much of what we saw going on was all staged. For starters, the homeowners don't really go house hunting with Chip and Joanna Gaines, in fact, most people on the show never worked with the couple off camera. Furthermore, the Fixer Upper participants always seem like they're interested in the other properties they're touring but in reality, they already bought their home and are just waiting for the design team to step in and work their magic. Oh, and they do not get to keep the furniture.
So this begs the question, which HGTV shows are totally fake? Here's the deal on the ones fans have been wondering about the most.
Love It or List It
Love It or List It is one of the programs that has raised some eyebrows because in every different situation it continues to follow the same format.
David always dislikes the family's current home, they always dislike the first home he shows them, Hilary's budget always gets busted, and the homeowners are always split on their decision until the very end of the show. Of course, we know that can't happen episode after episode so a lot of that drama is scripted. Julia Sweeten of Hooked on Houses explained, "These kinds of shows are entertainment. They are not documentaries."
Moreover, a Reddit user whose relatives were on the show claimed that producers taped two endings to love the house and to list it and the network, not the participants, decide which to use.
House Hunters
If you've ever questioned the legitimacy of House Hunters know that you're not alone and for many it's pretty much common knowledge now that the show is scripted.
The initial revelation came in 2012 after a woman named Bobi Jensen wrote a blog post on Hooked on Houses letting everyone know the series was fake. Jensen said that they started filming the episode after she purchased her home — yes, after. She went on to explain that the houses they looked at and acted like they were interested in, weren't even on the market and actually belonged to their friends.
The network responded by admitting that the home-buying process is not a simple one and cannot all be condensed into a 30-minute episode. Therefore those chosen to appear on the program are usually "very far along" in the buying process.
Beachfront Bargain Hunt
Viewers who are skeptical about Beachfront Bargain Hunt being real have had good reason to be since it's another HGTV show that is absolutely 100% fake. The subjects we see on that series aren't really looking for a good deal on a beachfront property because they too have already found and purchased their house.
A contestant named Laura, who was featured on the show revealed in an exposé that she and her husband, Dave, were contacted after they bought their home as they were told they "fit the parameters" producers were looking for. She said that the crew had them tour their own home and two random ones nearby. Oh and the follow-up that was supposed to take place months later was actually filmed on the fourth and final day of shooting.
Property Brothers
Like many of the other programs on the network Property Brothers also works with couples who already bought their home. So if they already have a house why are they running around to different places with Drew? Well, its all staged because he has to look like he's doing something, right? As for Jonathan, he's not that involved in the demolition either.
When speaking to Popsugar he admitted, "I'm never laying 5,000 square feet of flooring … I have flooring companies, kitchen companies, and all of that jazz, but I can do and have done all of the work."
Follow The Cheat Sheet on Facebook!