Why Fans Won't Find Out the Father of Mindy Kaling's Daughter Any Time Soon
Lovable Mindy Kaling's rise to fame was mostly due to the adorable chatterbox character of Kelly Kapoor she successfully portrayed for nine seasons on The Office. Fans of the 39-year-old actress recall not only did the unmarried actress give birth to a beautiful baby girl in 2017, but ironically Kaling's first starring role was with Steve Carell in The 40-Year-Old-Virgin who would later play her boss on the popular TV series.
The usually candid comedic actress is being very hush-hush about the paternity of her now 17-month-old daughter Katherine and has been very secretive about the father since day one. There's no one listed as the baby-daddy on the birth certificate and recently Mindy revealed she's not unveiling this information anytime soon.
B.J. Novak is Mindy Kaling's daughter's godfather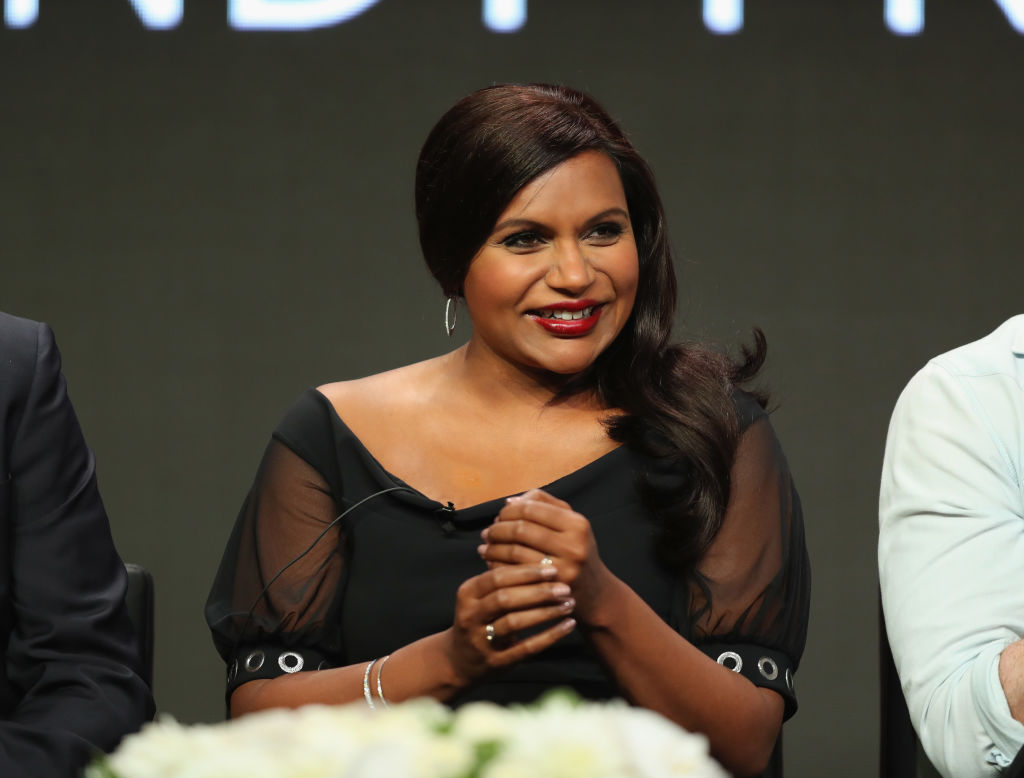 Mindy's tight lips over the identity of Katherine's biological father has had fans speculating Kaling and fellow office-mate B.J. Novak's had an off-screen romance that led to the conception of a love child. But according to a recent interview with Good Housekeeping, Mindy named B.J. her daughter's GODfather and denied rumors of a DNA and love connection between the baby and the two celebrities. In her statement, she revealed in part:
"The truth is that B.J. is so much more like family now than a platonic friend. He's the godfather to my daughter; he comes over like once a week. Sometimes he'll come over just to hang out with her. But when you've known someone for as long as I've known him — the time that we met each other, which was like (when we were) 24. Now, we're both almost 40."
Mindy Kaling has a reason for the secrecy
While you may think Kaling is protecting herself from scandal by "outing" a famous celebrity, athlete, artist, or a relatively unknown individual, the truth is different. Mindy actually wants to leave this decision up to her daughter. In a June 7th interview with The New York Times, she said: "My feeling is that, until I speak to my daughter about that, I'm not going to talk to anyone else about it."
Mindy Kaling doesn't share pictures of her daughter
In addition to her daughter's paternity, Mindy is especially private with her daughter's pictures. She has yet to post a picture of her daughter's face, which is absolutely well within her rights as a mother and caregiver.
"I'm on social media and like sharing with people what my interests are and how my day's going and all of that, but I do feel entitled to have privacy about my daughter and my relationships," she told Glamour. "It's really essential to my life that there be something not everybody knows about. That's a boundary, but it's a very small boundary. Everything else I really don't have any issue sharing."
Will fans ever know the father of Mindy Kaling's daughter?
Mindy has hinted in her statement that we may eventually learn the father's identity, but only if it's cool with her kid. At almost 18-months-old, Katherine is likely starting to yack up a storm of baby talk, but saying "dada" is a far cry from understanding the concept of fatherhood. This brings us to the "age of reason" with children which varies according to different opinions and a child's development. Is it twelve-years-old, sixteen, when they turn eighteen or twenty-one?
When it comes to being reasonable, Mindy's wish to keep the identity of Katherine's father a secret is well within her rights as both a parent and a celebrity. As with many wonderings about those with a star-studded slot in life, this topic will eventually fizzle out as juicier headlines continue to surface.