Why Former 'Bachelorette' Rachel Lindsay Says Her Bond With Raven Gates Is 'Broken For Good'
Former Bachelor Nation friends, Rachel Lindsay and Raven Gates have severed ties. On an episode of Watch What Happens Live with Andy Cohen, Lindsay spoke about the falling out.
When did Rachel Lindsay and Raven Gates become friends?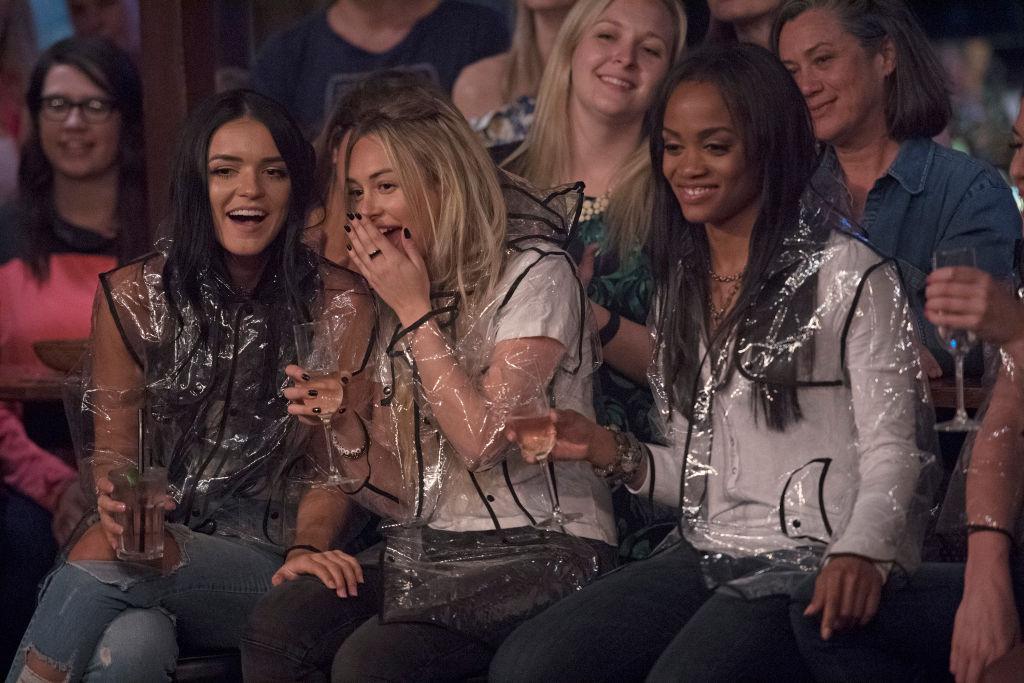 Lindsay and Gates met in 2017 on Nick Viall's season of The Bachelor. The two became close and their friendship extended to Lindsay's season of The Bachelorette. Gates posted to Instagram when Lindsay was announced the new Bachelorette queen.
"My day one, my soul friend, my person!!" Gates captioned the congratulatory photo. "To list all of her attributes and qualities that I love would be too long to type. America will soon find out that She IS laughter. She IS friendship. And she IS LOVE."
Gates appeared on at least one episode of The Bachelorette in support of Lindsay, to help narrow down the contestants.
Why aren't Rachel Lindsay and Raven Gates friends anymore?
On Watch What Happens Live, a caller asked Lindsay why she and Gates are no longer friends.
"I can't say," Lindsay said. "I promised I wouldn't say. But it was enough for me to not want to be friends with her anymore."
If you're wondering if the two will mend the wounds and reunite, host, Andy Cohen, took one for the team.
"And you're still not friends with her?" Cohen asked.
"No, not at all. And I never will be," Lindsay added, making it clear that whatever happened was enough to sever ties.
Lindsay married Bryan Abasolo in August at the Royalton Suites Cancún in Mexico. The two met on her season of The Bachelorette, nearly two years before they exchanged vows.
Guests included Bachelor Nation alum, Kristina Schulman, Astrid Loch, and Bibiana Julian, but Gates — who became engaged in 2019 with Adam Gottschalk, whom she fell for on season 4 of Bachelor in Paradise — was not in attendance at any of the celebratory events, or the wedding itself.
How is former 'Bachelor' Colton Underwood involved?
To add more gasoline to the Bachelor Nation fire, former Bachelor, Colton Underwood has major opinions about the BFF breakup. On an Instagram post by Us Weekly, Underwood refused to hold back.
"Shocker," he commented. "Rachel mad at another person… does she like anyone?"
If you're wondering why Underwood is salty, he and Lindsay have a sordid social media past. Lindsay's made comments about the season 21 Bachelor before, leading Underwood to elaborate on his previous comment.
"I'm not weighing in on the Rachel/Raven drama," he explained. "I could care less about that, not my business. What is my business is the countless number of times she's spoke poorly of me… including that time she ran her mouth about me to Cassie…Funny thing is I have never met her."
Lindsay has yet to comment on this new Underwood development and Gates has yet to speak out on any of it. It's all another day in the life of Bachelor Nation.