Why Former 'Southern Charm' Star Thomas Ravenel Deleted His Twitter Account
Thomas Ravenel is no longer on Southern Charm, but he is still angering the show's fans. That's because he recently posted a picture at a very odd time. Find out why he deleted his Twitter account and more about his recent drama with Kathryn Dennis.
Kathryn Dennis and Thomas Ravenel are in a custody battle
The parents may no longer be on the same show, but they are still in the middle of a heated custody battle over their two kids Kensie and Saint. Ravenel recently accused her of still using drugs.
He claimed in court that she is "addicted to prescription medications, marijuana, alcohol, shopping and sex," according to Daily Mail. Her ex-boyfriend Ashley Pillar said that she was "addicted to prescription medications, marijuana, alcohol, and sex" when they were dating.
People reached out to Dennis' lawyer for comment. "For ethical reasons, I try to avoid making any statements to the press whatsoever," said the lawyer's statement. "However, Kathryn obviously denies all of this and I believe that the submissions to the Court that we have made discredit such allegations."
Dennis' mother recently passed away
Dennis' mother, Allison Calhoun Dennis reportedly died on Aug. 7. The former reality star opened up about their relationship to People.
"My mom's my best friend," she said. "She stuck by me through so much. I don't know what I would do without her." Dennis talked about the state of her mother's health before she passed away.
"She was sick for a year and a half and I was taking care of her," she said. "She's since been living with me, essentially. It's great to have her around, especially because she's so good with the kids. She's amazing. She's the best mom I could ever hope for with everything."
Ravenel deleted his account after posting a picture of his kids with his mother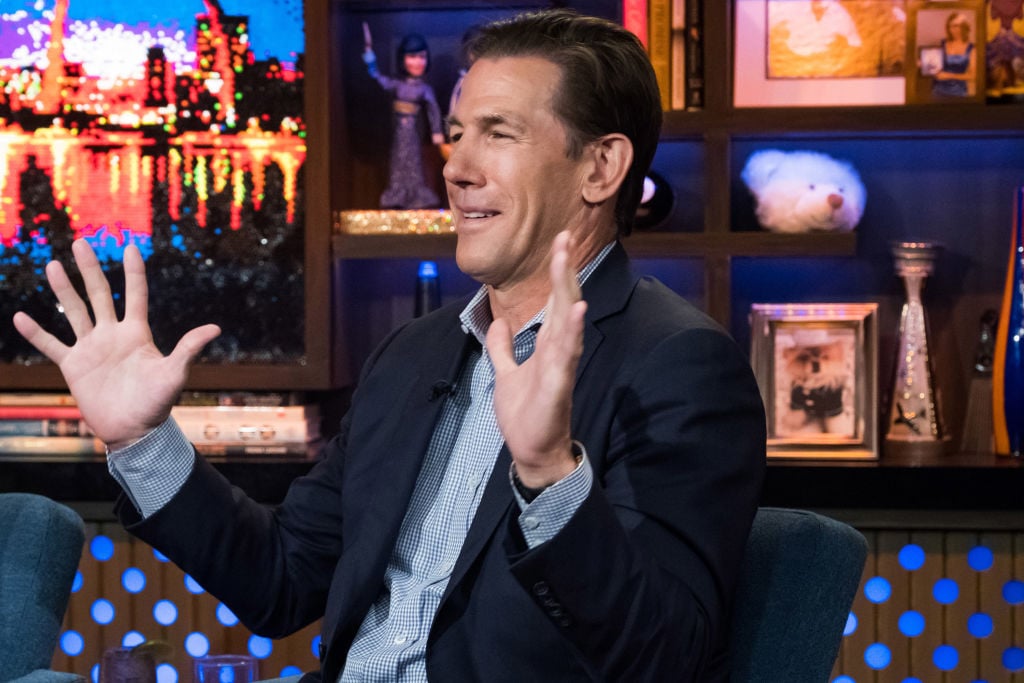 Ravenel posted a picture of their kids with his mother not long after the news on Twitter. He captioned it, "The kids with my mom." Many fans pointed out how inappropriate his timing was with the tweet.
The backlash was so strong that he eventually deleted his Twitter account, according to Page Six. This is shortly after Southern Charm star, Shep Rose deactivated his Twitter account after posting a video of a homeless woman and receiving backlash for it.
The parents' relationship with each other has been a rollercoaster. Dennis revealed that they almost settled things in court documents.
"Thomas went on to say a lot of things from the heart," she said according to The Blast. "He told me he wanted to settle; didn't want to fight anymore; was tired of spending $40,000 a month on his attorneys; that he still loved me and that I was a good woman; that he liked Hunter [Price] and didn't mind him taking care of the kids; he thought equal time was fine."
She claimed Ravenel then refused to attend mediation. "Thomas has routinely gone through periods of being nice to me and then saying mean and vicious things," claimed Dennis.