Why Former 'Teen Mom 2' Star, Jenelle Evans Said Father's Day Was "Too Quiet" for Her
This Father's Day was the first one after Jenelle Evans and David Eason had after losing custody of their children. How did they spend it? Here is everything you need to know including how the former Teen Mom 2 star said about her day.
David Eason and Jenelle Evans temporarily lost custody of their children
The couple first got into hot water when Evans' dog, Nugget died. Eason later posted a video after it was rumored that he shot the dog to defend himself on Instagram.
"I dont [sic] give a damn what animal bites my baby on the face," he said according to Us Weekly. "Whether it be your dog or mine, a dog is a dog and I dont [sic] put up with that sh*t at all. I'm all about protecting my family, it is my lifes [sic] mission. Some people are worth killing or dying for and my family means that much to me."
Evans was later fired from Teen Mom 2. They then lost custody of their three kids. First Kaiser, Evans' son that she shares with ex, Nathan Griffith was removed. Barbara Evans then was given custody of the married couple's daughter, Ensley. Lastly, the judge decided Eason's daughter, Maryssa will be under the custody of her mother, Whitney Johnson.
They reportedly get a supervised visit a week with their kids
The court reportedly determined they get one supervised visit a week with their children, according to TMZ. They also were given other rules if they want to regain custody of them.
A source claimed they must go through parenting classes, counseling, and weekly drug testing. "At this time we are cooperating with the judge and legal team from court," her rep told People.
Evans said Father's Day was too quiet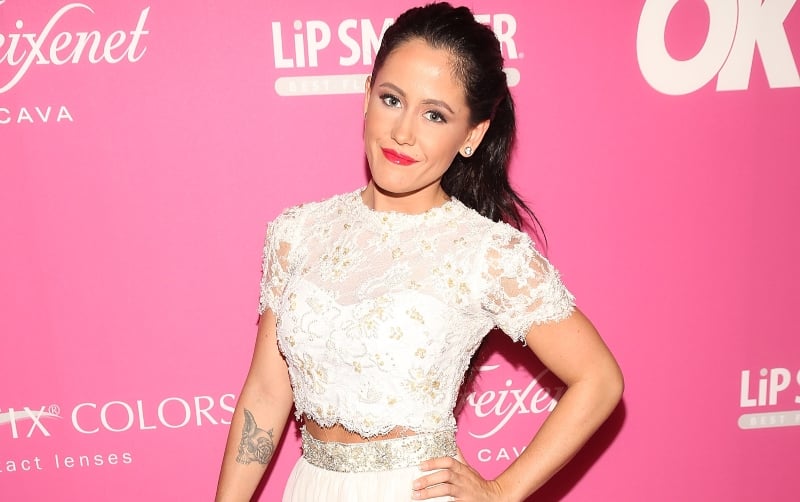 The former reality star shared a picture on her Instagram story of her pool. She wrote a caption over it reading, "it's too quiet here" and three sad face emojis according to People. She also shared a picture of being with Eason on a sailboat. They were looking for crabs which the mother said was "oddly satisfying."
How did her ex feel on Father's Day? Griffith's girlfriend, Ashley Lenhardt posted a tribute to him on Twitter. It included four photos with him and Kaiser with the caption, "Happy Father's Day to this special man. Thank you for being such an amazing daddy to the kids & our fur babies!!! We love you @GroundLevelUp."
The father replied to the tweet with, "You take such amazing pictures! That post made me cry. I was looking at our pictures and I was surprised how much you catch me off guard. I know it annoys me when you take so many pictures but looking at them always make me so happy you do. Thank you for being you. I [heart emoji] you Ash."
She replied back, "I love you baby. I love capturing all of our memories. As the kids grow older it's nice to look back and remember. Can't believe how big they both are getting and both have such a strong relationship with god. It's beautiful [heart emoji] I love you baby. xo."
It's unknown what the father did to celebrate the holiday. However, Eason and Evans claimed to have a quiet day.