Why 'Friends' Star Lisa Kudrow Struggled to Play Phoebe in Season 3
NBC's iconic sitcom Friends remains a fan favorite, even 15 years after its series finale. Indefinitely alive on syndication, viewers can still tune in to spend time with the Central Perk Six and bond with their favorite twenty-something.
Though each of the characters had their own special niche, Phoebe Buffay, played by Lisa Kudrow, remains a standout. Kudrow nailed her character's dippy charm and 'floopy' aura, though she recently revealed that at times, it wasn't always easy playing the beloved blonde.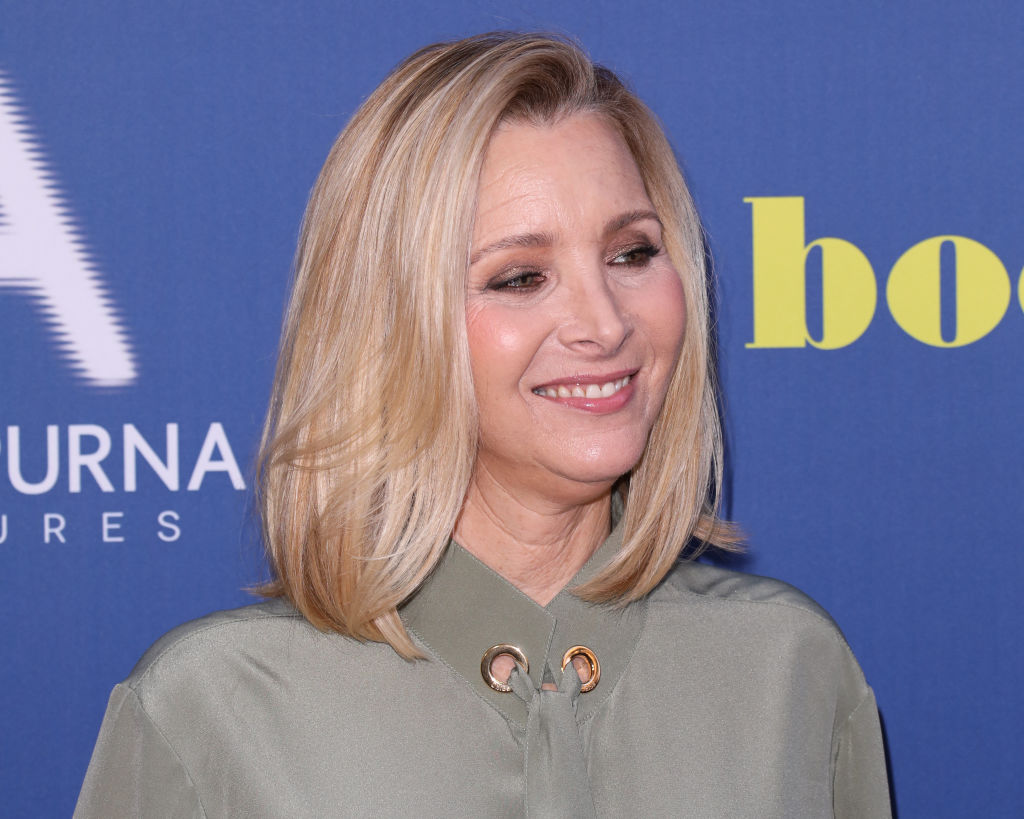 We met her sister first
The character of Phoebe actually originated on the NBC comedy Mad About You… sort of. Kudrow played the role of Ursula Buffay, a spacey waitress at Riff's Bar, the restaurant frequented by main characters Paul and Jamie Buchman, played by Paul Reiser and Helen Hunt.
According to Comedy Central, when Kudrow got the part of Phoebe in 1994, she was still playing Ursula on Mad About You. "When Friends got its time slot on Thursday night at 8.30 [on NBC], after Mad About You, everybody realized 'we need some explanation for the audience – why are they seeing the same girl with the same voice at 8 o clock and 8.30 on two different shows?" Kudrow recalled. The producers came up with the solution of having Kudrow play twins.
A revealing hike
Kudrow recently opened up about playing the infamous Phoebe to Saturday Night Live alum Kevin Nealon on his YouTube web series, Hiking With Kevin. The actress shared that at times, it was a real challenge to portray the flighty female, especially during season three. "I had played dumb girls [before], but it wasn't really me. I feel like, 'Sh—, I tricked 'em at the audition. I was the only one who could cope with the audition process and that's how I got it,' I think." Kudrow told Nealon, according to Entertainment Weekly.  "So I had to work hard at being Phoebe. And then, like, third season in, I was struggling so much."
The former Friends star says that it was advice from her co-star Matt LeBlanc, who now works with Nealon on the CBS sitcom Man With a Plan, that helped her through the slump. "He went, 'You're her. Relax. You got it,'" Kudrow recalled LeBlanc telling her. "'You've been doing this f—ing character for three years. You're working too hard. That's your problem: You don't need to work as hard. Relax.' And he was right!"
Regardless of her reservations, Kudrow consistently nailed the role, earning six Emmy nominations for playing Phoebe and winning in 1998 for Outstanding Supporting Actress in a Comedy Series.
Why she doesn't watch 'Friends'
Kudrow recently revealed that she doesn't watch reruns of the sitcom that made her a household name. "I don't watch it if it's on," she said, as reported by Today. "I might not like myself, so I'd rather not risk that."
With the 25th anniversary of the show's launch approaching, Kudrow recalled making the pilot as one of her favorite memories. "Just how thrilling that was. We were like little puppy dogs, just climbing all over each other and playing and playing games and wanting to be together all the time. It was fun."
While the actress looks back fondly on her Friends fame, she has listed several reasons why she's not on board with the idea of a reboot. "The show is about a time in your life when your friends are your family," Kudrow told Rolling Stone. "It's not that time anymore. All we'd be doing is putting those six actors back together, but the heart of the show would be gone. Two, I don't know what good it does us. The show is doing just fine, people love it. (A reunion) could only disappoint."
While Kudrow may not be looking toward a reboot, fans are sure to hold out hope that Friends will grace either the big or small screen some time in the near future!