Why Gabrielle Union and Dwayne Wade's Love Story Proves Opposites Attract
Gabrielle Union and Dwayne Wade are a power couple with a strong union. Their companionship is the ultimate proof that opposite's attract.
Dwyane Wade and Gabrielle Union have one of the most interesting romances in Hollywood — and one of the longest-lasting. Through many ups and downs, the two have proven that they have what it takes to succeed in an industry that often destroys couples before they even get started. Still, there was a time when Wade and Union thought that they had nothing in common at all.
When did Dwyane Wade and Gabrielle Union first meet?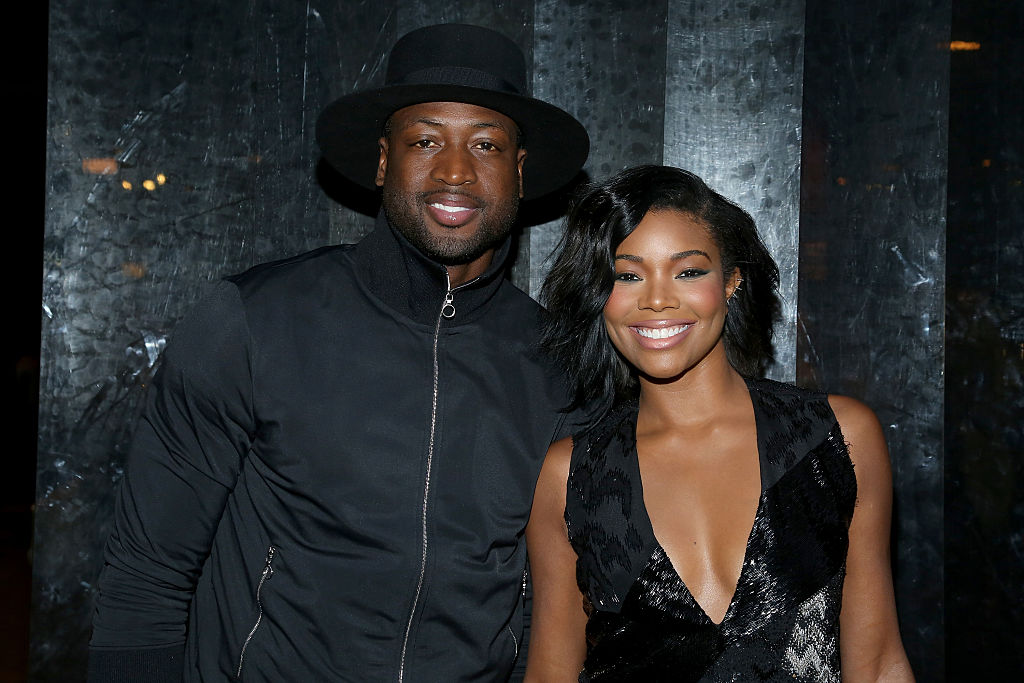 It all started in 2007 when Union was fresh off a divorce from NFL star Chris Howard. Union and Wade were both hired to host the same Super Bowl party. When they first crossed paths that night, it seems as though neither one of them was really thinking romantic thoughts.
Union later claimed that they didn't really interact much while at the party and that they seemed like total opposites. Union stayed on one side of the room with her friends who "liked to party," and Wade at the other side of the party "holding Bible study."
In addition to the fact that their personalities didn't really get the chance to mesh at that initial meeting at the Super Bowl party, Wade was also married to his high school sweetheart, Siohvaughn Funches, at the time. Wade eventually filed for divorce from his wife.
Romance rumors heated up in 2010 when Union attended Wade's charity event in Miami. Rumors were swirling that the two were involved but they didn't publicly talk about their relationship. At least, not until 2012. 
Gabrielle Union and Dwyane Wade make it official
In January 2012, Wade and Union appeared together on the cover of Essence magazine. If there was any doubt as to their relationship status, the cover dispelled it. They also talked about how they weren't rushing into marriage, and that since they have both been married in the past, they wanted things to be right for the next time.
In early 2013, Wade and Union broke up. During their split, Wade went on to father a child with an actress. Still, the separation was brief, and by December 2013, the two were back on and better than ever.
That month, Wade proposed to Union with the help of his sons and she happily accepted. In August 2014, they got married in a stunning ceremony in Miami, going on to honeymoon in the Maldives.
How many children do Dwayne Wade and Gabrielle Union have?
Even though Wade and Union have had a happy marriage, their road to building a family hasn't been a smooth one. In October 2017, Union revealed that she had suffered from multiple miscarriages in their attempts to have a baby. The couple went through several rounds of IVF but to no avail. The actress has been very open about her fertility struggles but admitted in late 2017 that it hasn't been easy to deal with fertility issues while in the public eye. 
Their persistence paid off, and in November of 2018, Union and Wade welcomed a daughter named Kaavia, born via gestational surrogate. Although Wade has three boys from previous relationships, Kaavia is the only child that Union and Wade have together. The proud parents love showing off their adorable daughter on social media. 
Although the start of their relationship was definitely unconventional, Wade and Union put in the work and have created a beautiful family that defies the odds.