Why Gospel Artist Kirk Franklin is Boycotting the Dove Awards and Trinity Broadcasting
Kirk Franklin has been a huge figure in the Gospel community since the early 90s. He is credited with bridging the gap between gospel and secular music by infusing sounds of hip-hop and R&B in his songs. He's produced records and worked with everyone from Kanye West, Chance the Rapper and Yolanda Adams and currently hosts BET's reality singing competition, Sunday's Best. Franklin has been pivotal in getting Gospel music into the mainstream media and having crossover appeal.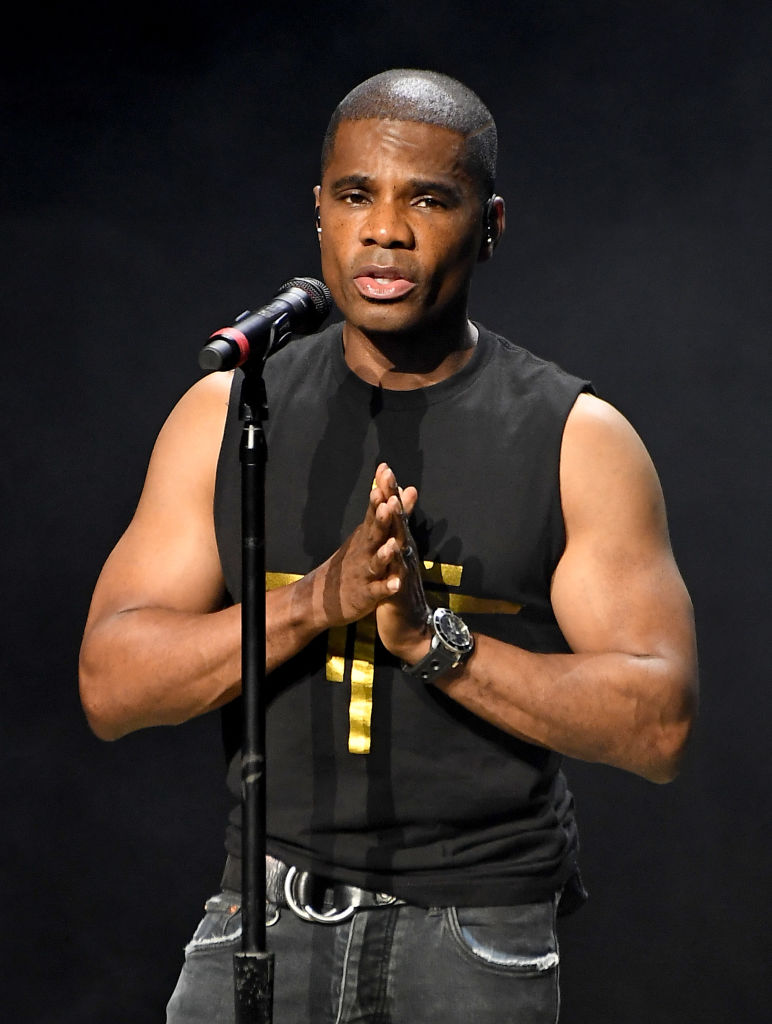 Franklin has used his platform to share the word of God by promoting Christianity while also fighting for several civil rights issues. One of the issues he has been an advocate for is opposing police brutality, specifically in terms of police mishandling African-Americans – which has now caused tension between Franklin and one of the premier award shows for Gospel artists, The Dove Awards.
Kirk Franklin has been an advocate of anti-police brutality
Franklin has spoken out about police brutality since the number of fatal incidents have risen over the years. He's been vocal about the need for change and even spoke out about it at a previous Dove Awards Show when accepting an award in 2016. 
Franklin claims that while accepting the 2016 Gospel Artist of the Year award, his comments about Philando Castile and Walter Scott were cut. Both men were victims of gun violence or excessive force at the hands of police officers. When he noticed that his comments were edited out, Franklins says he voiced his complaints to Trinity Broadcasting Network (TBN) – which airs the award show – and the Dove Awards committee. He says the committee never responded to him but he was later promised that such an incident would never happen again.
More recently, Franklin has been vocal about his broken heart related to the shooting death of 28-year-old Atatiana Jefferson, who was shot by a white police officer without warning in her own home after a neighbor reported a potential break-in. 
Kirk Franklin accuses the Dove Awards of censoring his acceptance speech by omitting speaking points on police brutality
Franklin was awarded the Dove Gospel Artist of The Year at the 50th annual award show, which was held in Nashville, Tennessee on October 15. The show aired but according to Franklin, while giving his award speech, he spoke on the need for criminal justice reform, specifically in terms of police brutality in African-American communities and used the recent case involving Atatiana Jefferson as an example. In a heartfelt Instagram post, Franklin explains that the award show omitted his comments on police brutality when the show aired, telling his fans: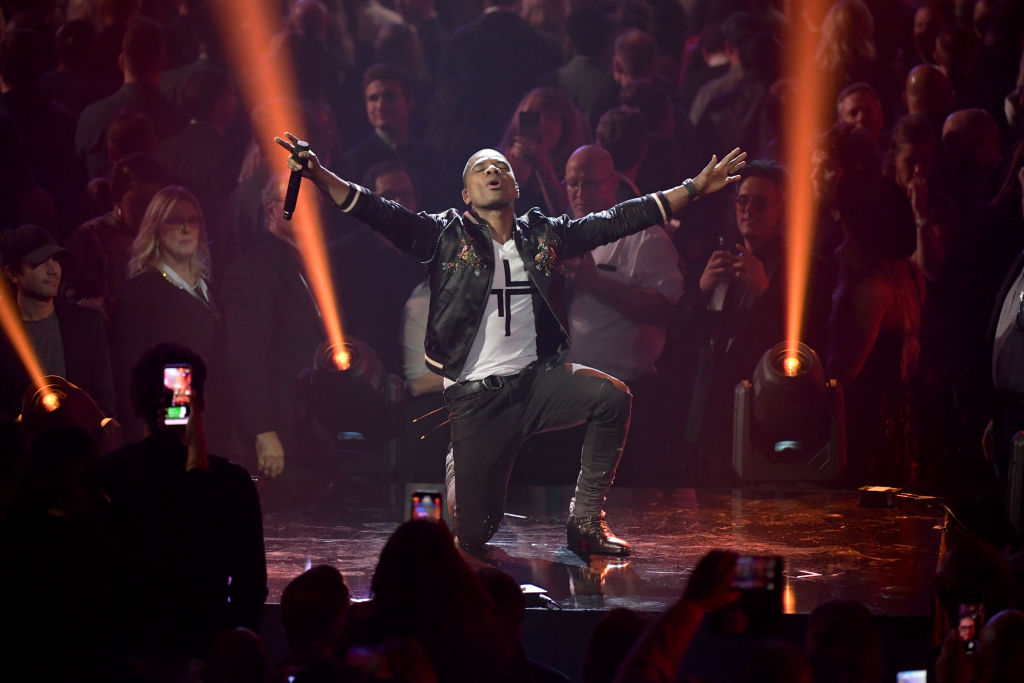 "During my speech, I brought attention the murder of Atatiana Jefferson in her home by a white police officer. I asked everyone in the audience and those viewing to join me in prayer for not only Atatiana's family, including her 8-year-old nephew who witnessed the killing, but also for the family of the police officer. Last week, during the airing of the awards on the same network, again, that part of my speech was edited out."

Instagram
Franklin was angered and accused the award show network, TBN, of "editing the African-American experience." As a result, Franklin vowed to not participate in any future events affiliated with or for the Dove Awards, Gospel Music Association, or TBN until the situation was rectified. An Association President of the network, Jackie Patillo, issued an apology, stating:
"We would like to publicly acknowledge that we are deeply apologetic for the missteps that happened relating to the editing of Kirk Franklin's Dove Awards acceptance speech. It left a general perception that we are not concerned with key social issues that affect people of color. It is not our intent to disregard or silence any of our artists, and we are deeply saddened by this perception and are committed to change this."

The Jasmine Brand
Hopefully, this is a learning experience for the network.