Why Hannah Brown Thinks There's Been A 'Disconnect' In Her 'DWTS' Performances
A couple weeks ago, Hannah Brown received some particularly harsh criticism from Dancing With The Stars judge Carrie Ann Inaba.
"You are disconnected from the movements. I need you to give your heart. You look and then you look away. You're not really staying in it," Inaba told Brown. "It's almost like there's a bit of shyness in you; you almost close off to the dance. I want you to stay open. We want to get to know you through the dance. We want to see layers that nobody has seen before and I know it's hard to do but, I swear, if you open up and let it go raw out here, we will be here for you."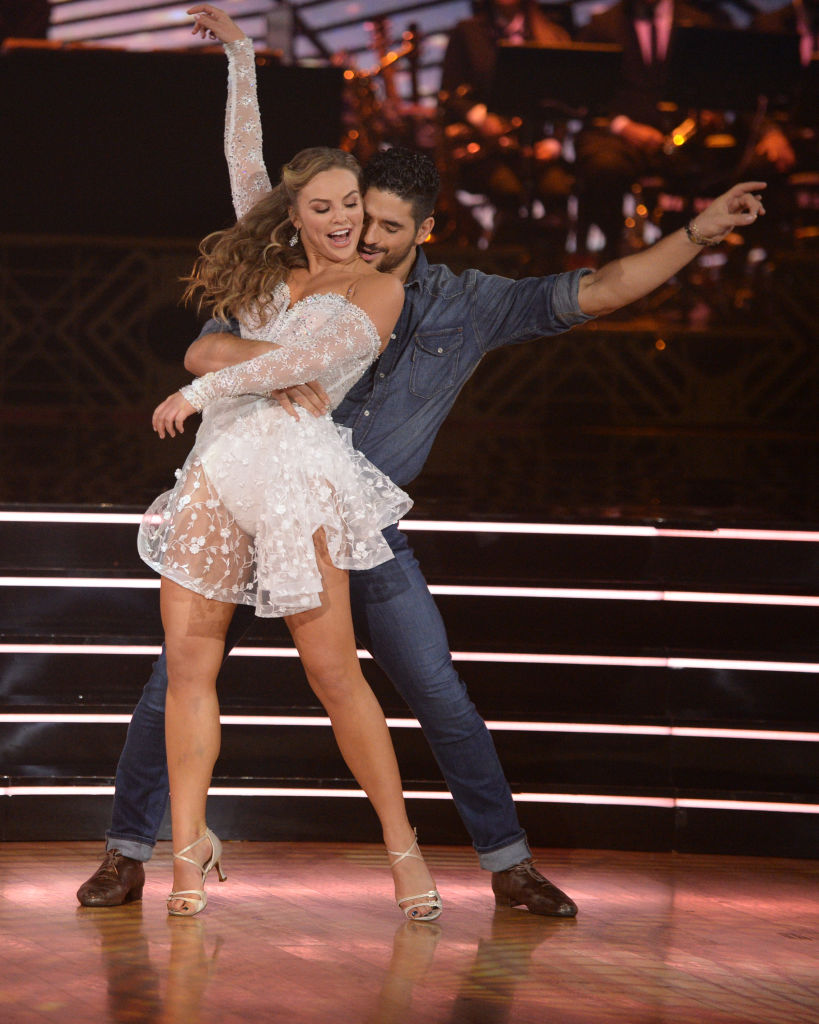 The following day, Brown posted one of her trademark open and honest Instagram posts about how she's been struggling lately. She agreed with Inaba, that there's been a disconnect.
"I feel my best when I feel like I have the opportunity to share my heart with others. But I know that's been lacking in what has been seen on DWTS. It's true there is a disconnect. I am busting my ass. I am giving this my all. It's my focus and passion right now. But each week I fall flat. I've gotten to the point of being so anxious before I perform that I can't completely enjoy it like I wish and know I could," she wrote.
Why Hannah Brown feels she performed better this week on 'DWTS'
In her most recent Bustle Dancing With The Stars diary entry, Brown wrote that she feels something else is adding to the disconnect she's been feeling.
"I haven't really had a song that's [resonated with me] for the last several weeks. I'm so connected to music that it really does affect my performances. Like I said, I'm not a performer by trade, it's not what I do professionally, I'm just a normal person who lives this crazy life. I can't fake it, so I really do have to love the song, so I'm really glad that I do this week and that I can share that, because I think that is a big part of the disconnect in not being able to tell the real story about who I am," said Brown of getting to perform to Tom Petty's "American Girl."
Maybe Brown's onto something because she got an incredible score this past Monday, and she had a blast doing it.
"I just had fun while I danced tonight. I was literally laughing while doing the quickstep. I haven't done that since the paso doble and the waltz to "Lover," which were the two dances that I loved. It was just so fun, and it was great to receive two tens and a 9," wrote Brown.
Many of Brown's fans have the opinion that the reality star's been getting "horrible" songs this season. Hopefully, this was a turning point for Brown and she begins to connect with each song from here on out.
Read more: 'Dancing With The Stars': Jenna Johnson On Why She Thinks The Judges Were Hard On Karamo Brown