Why Haven't Prince Harry and Meghan Markle Revealed Their Baby's Name Yet?
It's finally time to forget about all the conspiracy theories about Baby Sussex that continued to manifest out of those seeking desperate media attention. With the royal birth officially announced on the morning of May 6, 2019, here in the states, we now know the royal baby is a Taurus boy, and hopefully not a royal bull. One thing is still up in the air about the baby's name, though.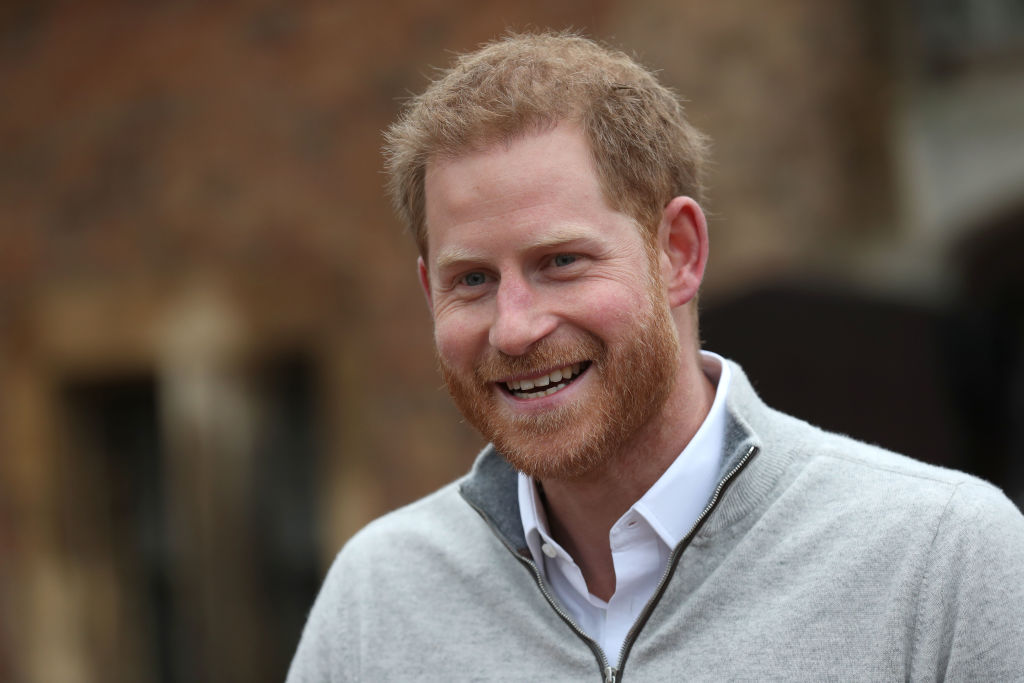 As of this writing, Harry and Meghan still haven't yet decided on the boy's name, which might open the doors for more conspiracy theories about them creating something unusual.
Let's look at the truth of why they haven't done this. Fortunately, there's plenty of logic to go on in the royal family.
The name reveal will come in a couple of days
Harry revealed they plan on announcing Baby Sussex's name in a couple of days. Further, he said they were still deciding on a name. What happens, though, if Harry and Meghan decide to wait even longer than two days? It's more than understandable why they haven't cogitated on a name, despite supposedly having the time to.
When you see all the chaos they've had to attend to in the last year, it's a wonder they had time to even think about the simplest of tasks. They've probably spent more time dealing with security at Frogmore Cottage (let alone the moving time), plus strategizing how they're going to outwit an ever-ravenous paparazzi.
While some might think Harry was joking they didn't have a name chosen, the above reasons and more are likely why. Everyone should give them more time to think about the name considering it'll be a part of future history.
What's in a name?
It's probably too obvious to quote Shakespeare's "What in a name?" quote from Romeo & Juliet. As much as Bill Shakespeare understood the importance of names, Harry and Meghan obviously know the name of Baby Sussex will arguably be the most important in the entire Windsor lineage.
There isn't any hyperbole to the notion Baby Sussex is already the most famous baby in the world. Being a boy also makes it more problematic since there have been numerous famous royals with common male British names today's royals would like to forget.
For those who were hoping they'd have a girl and name her Diana, any girl names are now tossed in the air. Also, it's not really possible to provide a male version of the name Diana, unless they went with Daniel as a variation. We've even suggested they might use Diana's last name (Spencer).
Based on scant clues, it's possible they'll ponder two royal names usually associated with positive history.
Would Arthur or James be too standard?
According to some sources, they may just stick with traditional names like the two you see above. When you think of Arthur, you think of King Arthur, a safe bet taking from legend rather than real history. James is also very distinguished thanks to coming from the bible.
Beyond these theories, let's remember Harry and Meghan clearly want to do things their own way. One clue to why they haven't named their baby is they're basically telling us they want independence and want some private time first.
Based on their reported security fortified cottage, they may get that privacy for a short time. Then again, during the time Baby Sussex makes his first appearance for the cameras, the media frenzy is going to erupt like an atomic bomb.
Whatever name Harry and Meghan choose, it'll likely be the most written name in recent memory. Perhaps it'll be written even more someday when he reinvents who the royals really are thanks to having parents who want the same.