Why Hilaria Baldwin Chose to Announce That She's Pregnant With Baby No. 5 So Early
Hilaria Baldwin, 35, announced this week that she and her husband, actor Alec Baldwin, 61, are expecting their fifth child.
While Hilaria's miscarriage last April was such a difficult experience for her she has continued her openness on social media, letting the world in on her growing family. She also spoke about her views and even worked in a great yoga flow for us to follow every once in a while. Here's what we know about her pregnancy and why she chose to announce it now.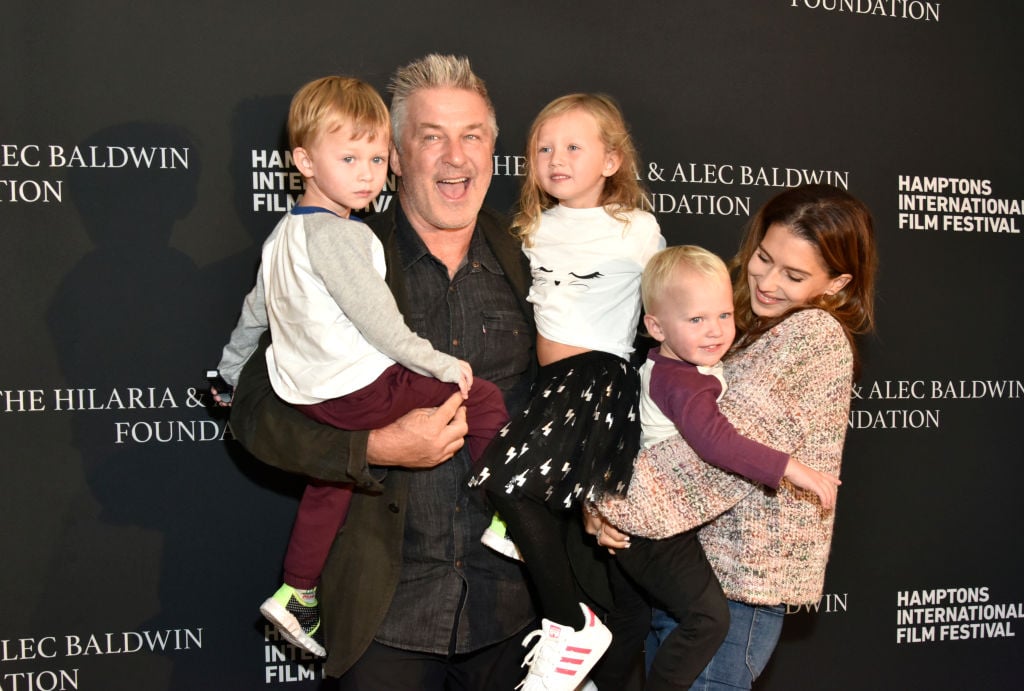 How many kids do Alec and Hilaria have?
After marrying in 2012, Alec and Hilaria started a family in 2013 with the birth of their oldest daughter, Carmen Gabriela, followed by son Rafael Thomas, another son Leonardo Angel Charles in 2016, and 1-year-old son Romeo Alejandro David, born last year. Baldwin's oldest daughter, Ireland, from his first marriage with actress Kim Basinger, is 23 years old.
Just recently, it was reported that the couple was hoping for another baby soon. In June, Hilaria told People, "Why not keep going? They're my favorite things in the world so why not? I never expected to have a big family but since we signed on to it, at this point, why not? Why not keep going?"
Hilaria loves social media
Words like 'wallflower' or 'shy and retreating' have never been used to describe Hilaria on social media. While other celebrities are extremely private about their family life, Hilaria enjoys posting photos of her children and, as a yoga instructor, also likes showing her Instagram followers her favorite yoga routines.
And we're glad she loves posting her kids' photos!
Why is she announcing her fifth pregnancy so early?
That's the question everyone's asking today: Why, after suffering a miscarriage in April, would Hilaria announce this pregnancy so early?
Hilaria has shown herself to be someone who wants others to benefit from her pain. When she miscarried, she saw it as an opportunity to let other women know they were not alone.
"There was no heartbeat today at my scan…so it's over…but I have some pretty strong and amazing heartbeats right here," she wrote on Instagram at that time. "I am surrounded by such love and I feel so fortunate. Thank you all for listening, for your support, and for sharing your own personal stories. We are stronger together…I hope this conversation continues to grow."
After her most recent announcement, Hilaria asked for respect and privacy "to remain peaceful during this very early time in my pregnancy."
Responding to an Instagram follower's criticism of revealing the news early, Hilaria said in her well-known no-holds-barred style, "People poke around and try to find out what is going on. When you simply share what is happening, you take the story into your own hands and they tend to leave you alone more. Secrets are only interesting when they are secrets. Reports of my belly growing or my appearance changing spark rumors. That brings attention."
She continued, "Me coming out and saying what is going on gets the news out there … then they move on to the next story. It's been something I've learned over the past decade … this is one of the reasons I'm so active on social media. The news can take images for free from my page rather than paying a paparazzi to come follow me."
We look forward to seeing this newest addition to the Baldwin clan!