Why Hulk Hogan Was Previously Removed from WWE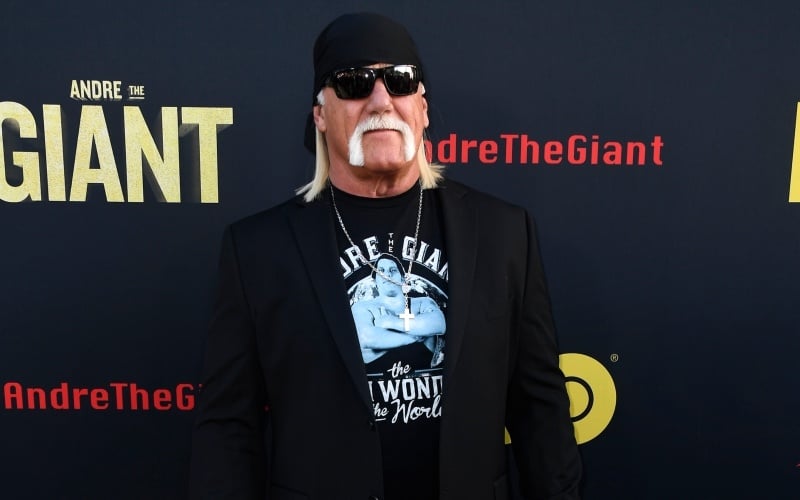 Terry Gene Bollea rose to fame in the wrestling ring as Hulk Hogan and made it into the World Wrestling Entertainment (WWE) Hall of Fame. He eventually made it mainstream by starring in movies like Rocky III, No Holds Barred, and more. Then he tried reality television with his family on Hogan Knows Best. Although Hulk Hogan was pretty much retired he later was removed from WWE due to a scandal. Here is why Hogan was previously removed from WWE.
There were recordings of Hulk Hogan saying racist things before he was removed from WWE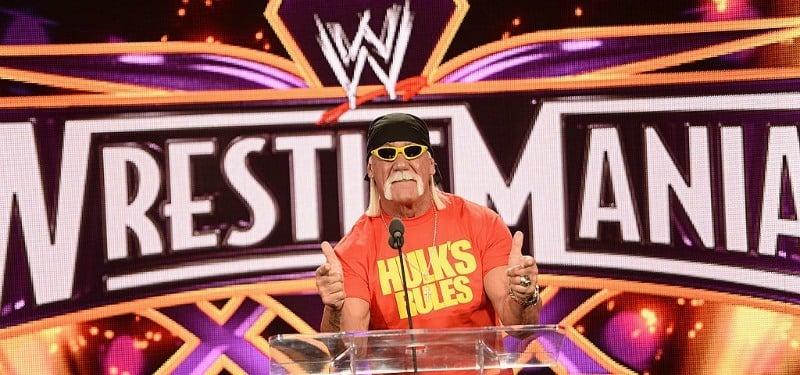 There were multiple reports in 2015 of different kinds of recordings of Hogan being the reason for his removal from WWE's websites including their Hall of Fame. One was audio reportedly from a 2012 interview of Hogan using a racial slur when talking about Black wrestlers and celebrities. There was also an audio transcript where he made comments about his daughter being involved with a Black man from his sex tape that was released by Gawker Media.
The wrestling organization later confirmed in a statement that it did remove Hogan, but didn't point out a specific recording for being the reason why. "WWE terminated its contract with Terry Bollea (aka Hulk Hogan)." The statement continued, "WWE is committed to embracing and celebrating individuals from all backgrounds as demonstrated by the diversity of our employees, performers, and fans worldwide."
The wrestler later gave his own statement regarding the scandal to People. "Eight years ago I used offensive language during a conversation," he said. "It was unacceptable for me to have used that offensive language; there is no excuse for it; and I apologize for having done it."
He continued, "This is not who I am. I believe very strongly that every person in the world is important and should not be treated differently based on race, gender, orientation, religious beliefs or otherwise." He added, "I am disappointed with myself that I used language that is offensive and inconsistent with my own beliefs."
Hogan also claimed that he resigned although WWE stood by their statement that they terminated his contract.
He has made his return for Crown Jewel
The wrestler has returned to WWE in 2018 by hosting Saudi Arabia's Crown Jewel pay-per-view event. TMZ reports that John Cena and Daniel Bryan refused to participate in the event after evidence was found that Saudia Arabia's Prince Mohammed bin Salman's regime was allegedly involved in the death of journalist Jamal Khashoggi. TMZ also reports that WWE has been waiting for the right time to bring the disgraced wrestler back into the organization.
Since his return, there have been responses. The pro-wrestling team New Day gave a statement criticizing his return. Kofi Kingston tweeted their statement saying they won't associate with him.
"On a personal level, when someone makes racist and hateful comments about any race or group of people, especially to the degree that Hogan made about our people, we find it difficult to simply forget, regardless of how long ago it was, or the situation in which those comments were made," read part of the statement. "But we also do not respond with more feelings of hate. Instead, we just do not associate with the people who convey or have conveyed this negative hurtful mindset. This instance will be no different."
Read more: The 25 Worst Actors of All Time
Check out The Cheat Sheet on Facebook!